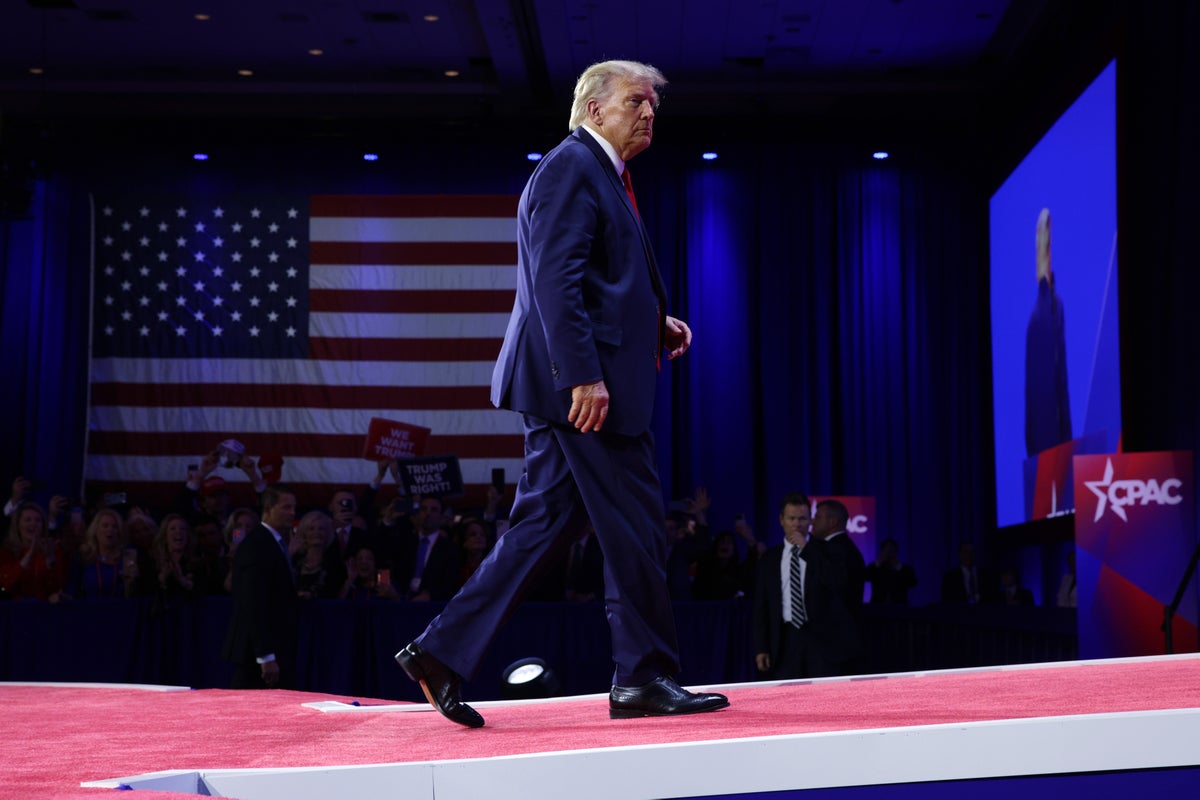 Donald Trump vows to stay in 2024 race if he faces criminal charges
Donald Trump is facing mockery over the "half empty" crowd which showed up to hear him speak at the annual Conservative Political Action Conference (CPAC) on Sunday.
Chris Christie, the former New Jersey governor and onetime close ally of Mr Trump, poked fun at the size of the crowd who attended the former president's speech at the weekend.
"You saw the scenes at CPAC, that room was half-full," Mr Christie said on ABC's "This Week." "The reason I don't think the rallies are going on… I don't think the rallies would be nearly as big as they were before."
During Mr Trump's speech, he continued to spew a series of lies, with a CNN fact check tallying up at least 23 falsehoods covering topics including crime, the war in Ukraine, the border wall – and of course the 2020 election.
The former president also used CPAC to cement his 2024 White House run vowing to stay in the presidential race even if he is indicted in any of the multiple criminal investigations bearing down on him.
A straw poll taken during the event found that Mr Trump was the overwhelming GOP favourite, beating Ron DeSantis who did not attend.
1678101753
Welcome toThe Independent's liveblog where you can find all the latest developments in Trumpworld.
Rachel Sharp6 March 2023 11:22