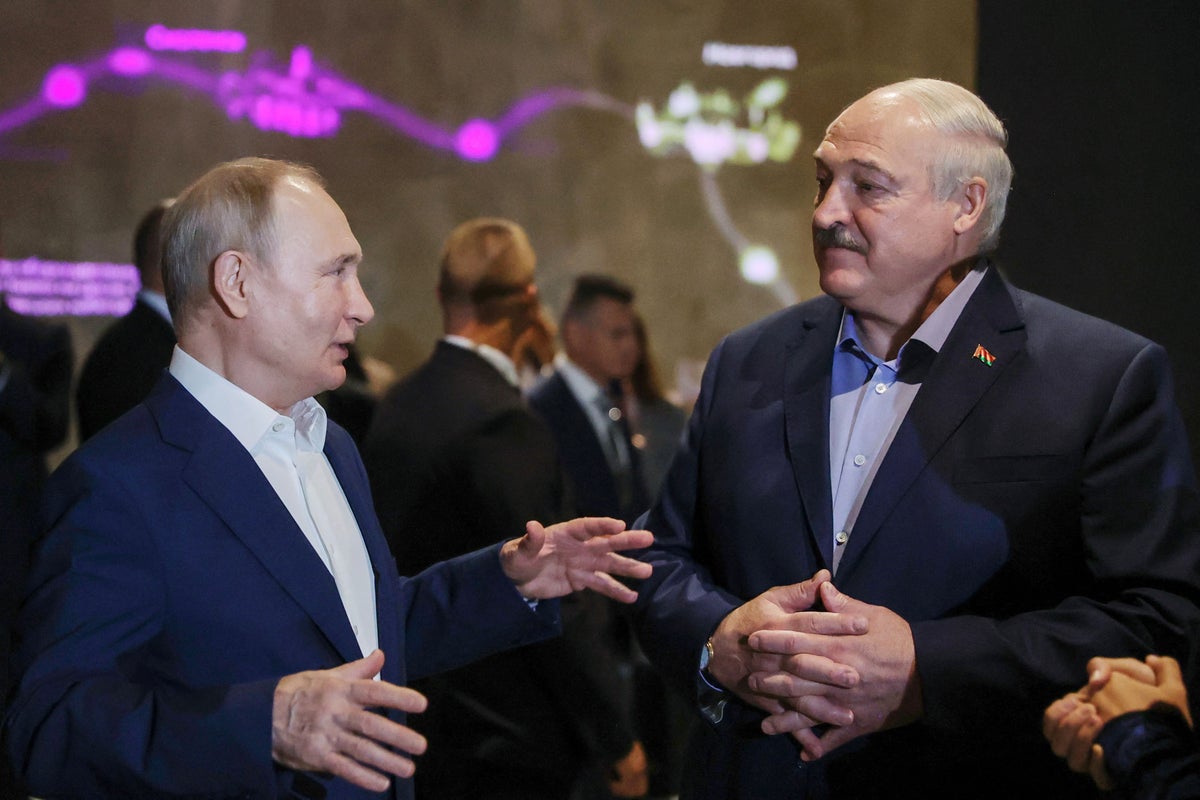 Thousands of children from Ukraine aged between six and 17 years old have been forcefully transferred to 13 facilities across Belarus since Russia's invasion last year, a study by Yale University has found.
The Humanitarian Research Lab at Yale School of Public Health found that the transfer of 2,442 children was "directly overseen" by Belarusian president Aleksandr Lukashenko – a key ally of Russian president Vladimir Putin.
The International Criminal Court in The Hague issued an arrest warrant for the Russian president in March, accusing him and Russia's Children's Rights Commissioner, Maria Lvova-Belova, of the war crime of illegally deporting hundreds of children from Ukraine.
The new 39-page report, released on Thursday, said children had been transported from at least 17 cities in Ukraine's Donetsk, Luhansk, Kherson, and Zaporizhzhia regions in what Yale researchers described as an ongoing practice.
The children from parts of Russia-occupied Ukraine were first taken by train to Rostov-on-Don in southern Russia and then by train to Belarus, the study found.
More than 2,000 children were allegedly transported to the Dubrava children's centre in Belarus's Minsk region between September 2022 and May 2023, it said, while 392 children were taken to 12 other facilities.
"Russia's systematic effort to identify, collect, transport, and re-educate Ukraine's children has been facilitated by Belarus," the report said.
"Russia's federal government and Belarus's regime have been working together to coordinate and fund the movement of children from Russia-occupied Ukraine through Russia to Belarus."
Transports to Belarus through Russia were "ultimately coordinated" between Mr Putin and Mr Lukashenko, it added.
The children have been subjected to military training and re-education and the president approved the use of state organisations to transport children from Ukraine to Belarus and finance their transportation, the report claimed.
Kyiv suspects that Belarus was involved in the forced transfer of more than 19,000 identified children from Russian-occupied territories since the conflict ensued.
Russia has said previously that it is offering humanitarian aid to those wishing to flee Ukraine voluntarily and rejects accusations of war crimes.
Belarus's state media this year published photos of dozens of Ukrainian children arriving in the country from Ukrainian territories for what the authorities called a "three-week holiday".
Taking children under the age of 18 across a border without the consent of a parent or guardian is prohibited under international humanitarian law. Ukraine's war crimes prosecutors have said they are investigating the deportations as potential genocide.
The Genocide Convention – a treaty adopted by the UN General Assembly in the wake of the Holocaust – specifies five acts that could each constitute the crime, if committed with genocidal intent, including forcibly transferring children out of their group.
Additional reporting by agencies