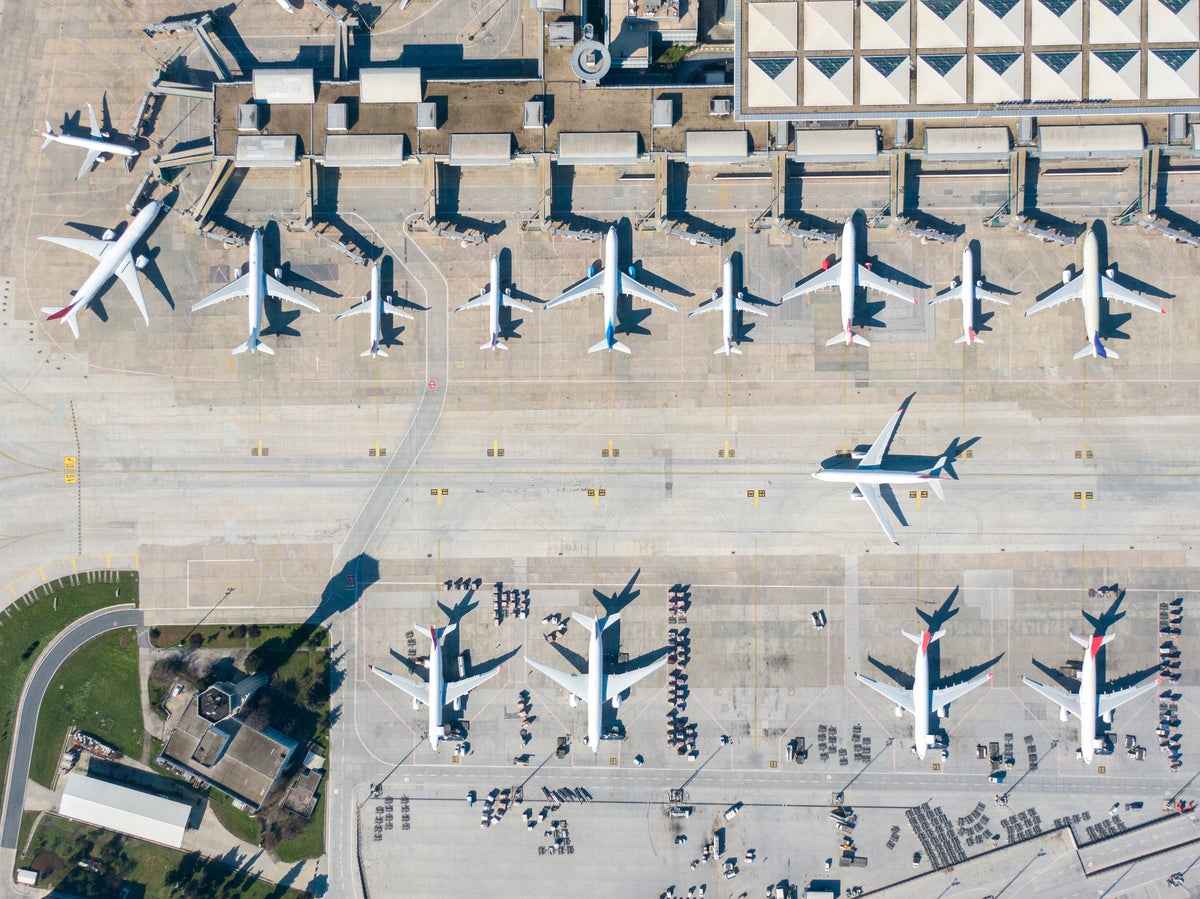 Air New Zealand has been named as the best airline in the world for 2023.
The Antipodean carrier took the top spot due to "its cabin innovation of beds for economy class passengers on its new 787s, passenger service and rapid recovery from Covid disruptions", according to aviation safety and product rating organisation AirlineRatings.com.
The airline's "Skynest" sleep pods, which are beds stacked three bunks high, are set to launch in 2024.
The latest rankings saw Qatar Airways, which picked up the award in 2021 and 2022, drop into second place, although it did pick up prizes for offering the best business class experience and best catering.
The UK's flag carrier, British Airways, was ranked 17th best in the world.
Geoffrey Thomas, editor-in-chief of AirlineRatings.com, said that Air New Zealand's "commitment to the economy passenger and on long haul offers more comfort options than any other airline".
Travellers began flying again in larger numbers in 2022 following two years of severely hampered plans due to the Covid pandemic.
But there was widespread disruption as passengers returned to a shrunken industry, with cancelled flights, issues around staffing and record numbers of lost luggage, all of which influenced decisions in choosing this year's strongest airlines.
"We are focused on leadership and airlines that innovate to make a real difference to the passenger experience," said Mr Thomas.
"Of course, right now the airline industry is under unprecedented pressure as it strives to recover from the worst of the Covid-19 pandemic and the Russian invasion of Ukraine, with significant disruptions to passengers."
In third place was Etihad Airways, which also won the Best Environmental Airlines Award for its "Greenliner" programme, designed to test new eco-friendly technologies.
Korean Air and Singapore Airlines rounded out the top five.
The world's best airlines
Air New Zealand
Qatar Airways
Etihad Airways
Korean Air
Singapore Airlines
Qantas
Virgin Australia/Virgin Atlantic
EVA Air
Cathay Pacific Airways
Emirates
Lufthansa/Swiss
SAS
TAP Portugal
All Nippon Airways
Delta Air Lines
Air Canada
British Airways
Jet Blue
JAL
Vietnam Airlines
Turkish Airlines
Hawaiian
KLM
Alaska Airlines
United Airlines