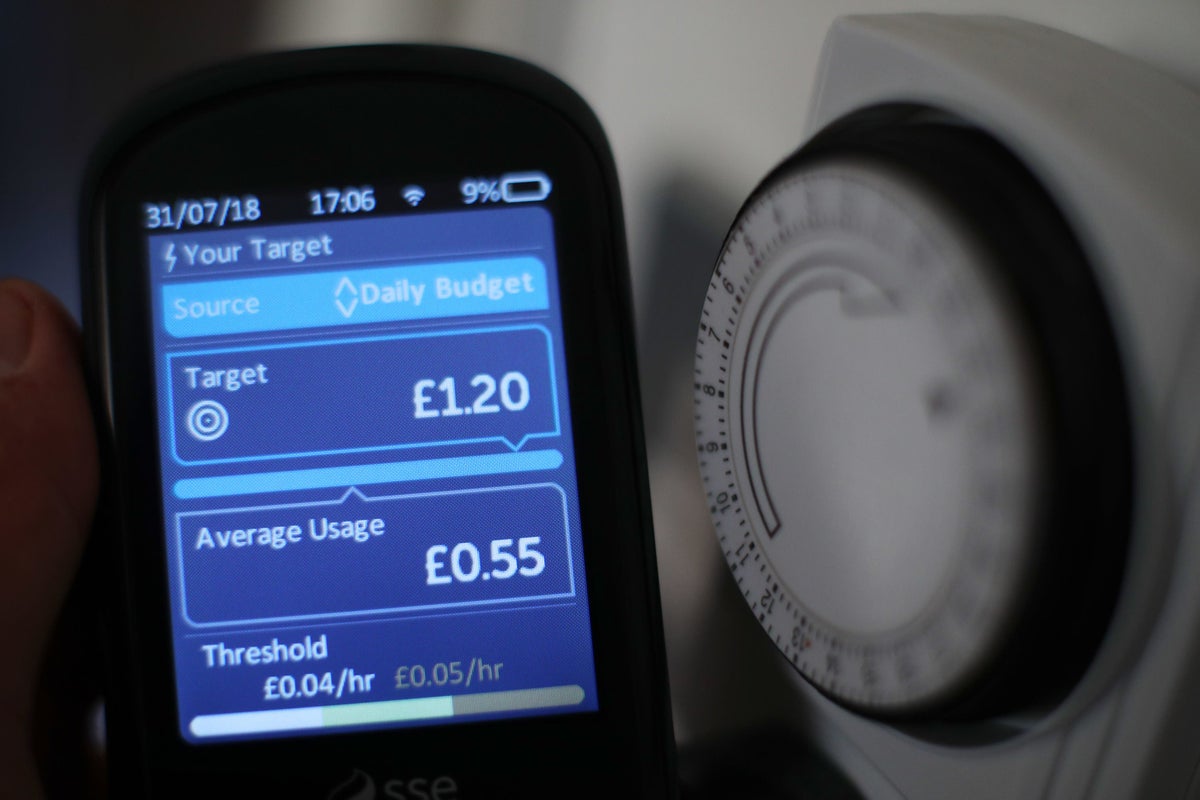 Despite falling wholesale energy prices making their way through to bills, households are still facing eye-watering costs that remain well above pre-pandemic levels.
What is Ofgem's price cap, how does the Government's Energy Price Guarantee affect it, and what does it all mean for household bills?
– What is Ofgem's price cap?
The energy price cap was introduced by the Government in January 2019 and sets a maximum price that energy suppliers can charge consumers in England, Scotland and Wales for each kilowatt hour (kWh) of energy they use.
It aims to ensure that prices for customers on default energy tariffs are a fair reflection of the cost paid by suppliers for wholesale energy, and that the profit firms make is capped.
Ofgem sets its cap every three months as the average amount paid by the typical household. This is currently £3,280, but the regulator has announced that it will drop to £2,074 with effect from July 1.
It is important to note though that Ofgem's cap does not set a maximum amount for the actual bill households receive – those who use more than the average amount will pay more, and those who use less will pay less.
Energy is regulated separately in Northern Ireland, where bills will be held at £1,950 per year for an average household.
However, since October last year this has all been overridden by the Government's Energy Price Guarantee.
– What is the Energy Price Guarantee?
Then-prime minister Liz Truss announced a temporary Energy Price Guarantee (EPG) to protect households when wholesale prices soared after Russia's invasion of Ukraine, leading to fears bills could hit £6,000 a year.
Under the EPG, which took effect in October, the Government sets a maximum average household price for gas and electricity and pays the difference to customers' suppliers. This has been set for a typical household at £2,500, even though Ofgem continued to set its own cap at at higher level.
As Ofgem's price cap will be lower than the EPG from July, the price cap will once again determine household bills, which will drop by an average of £426 a year.
Again though, this is not a maximum cap on what households will pay. Those who use more energy will pay more.
– Why is Ofgem's price cap falling?
The fall reflects recent drops in wholesale energy prices – the amount energy firms pay for gas and electricity before supplying it to households.
However, despite the drop from July from the sky-high prices of the past two years, the figure remains more than £1,000 a year higher than pre-pandemic levels.
– Will energy bills continue to fall?
Consultancy firm Cornwall Insight predicts that July's fall will be followed by a further drop in October, when it expects the typical annual bill to be £1,976.
Unfortunately, it currently believes the typical bill will rise again in January to £2,045.
It does not expect energy prices to return to pre-Covid levels before the end of the decade at the earliest.
And it warned that prices remain subject to wholesale market volatility, with the UK's reliance on energy imports meaning that geopolitical incidents could continue to have a significant impact.
– Will this mean the return of switching?
Cornwall Insight said it hoped to see the reappearance of more competitive fixed-rate energy tariffs as prices begin to stabilise, meaning it could soon be worthwhile for consumers to consider switching again.
Unlike variable tariffs, they are unaffected by the cap.
Consumer groups and regulators say that could be good news for consumers, but warn that such deals will not suit all circumstances, and anyone who locked into a fixed deal would miss out on falling variable prices.
Which? Energy editor Emily Seymour said: "If prices start to stabilise, we may see some providers offering competitive fixed price energy deals for the first time in well over a year.
"As a rule of thumb, we wouldn't advise fixing any deals which are significantly higher than the price cap or longer than 12 months as this runs the risk of your deal continuing into a completely different future market.
"It's also important to take into consideration any exit fees, as we've seen some companies charge large amounts if you wish to leave your contract early, should a better deal come along."
– What if I'm not on a standard default tariff?
Chancellor Jeremy Hunt confirmed in the Spring Budget that energy costs for prepayment households would be brought in line with those who pay by direct debit.
This means the cap is same for both forms of payment.
However, those who pay via cash, cheque or bank transfer, usually every three months, will pay significantly more.
– Is there any extra support available if I'm struggling to pay?
The £400 discount which all households in England, Wales and Scotland received to offset soaring winter bills has ended.
Only those in receipt of means-tested benefits, pensioners and those with disabilities are currently set to receive further help with their energy bills, amounting to £900, £300 and £150 respectively.