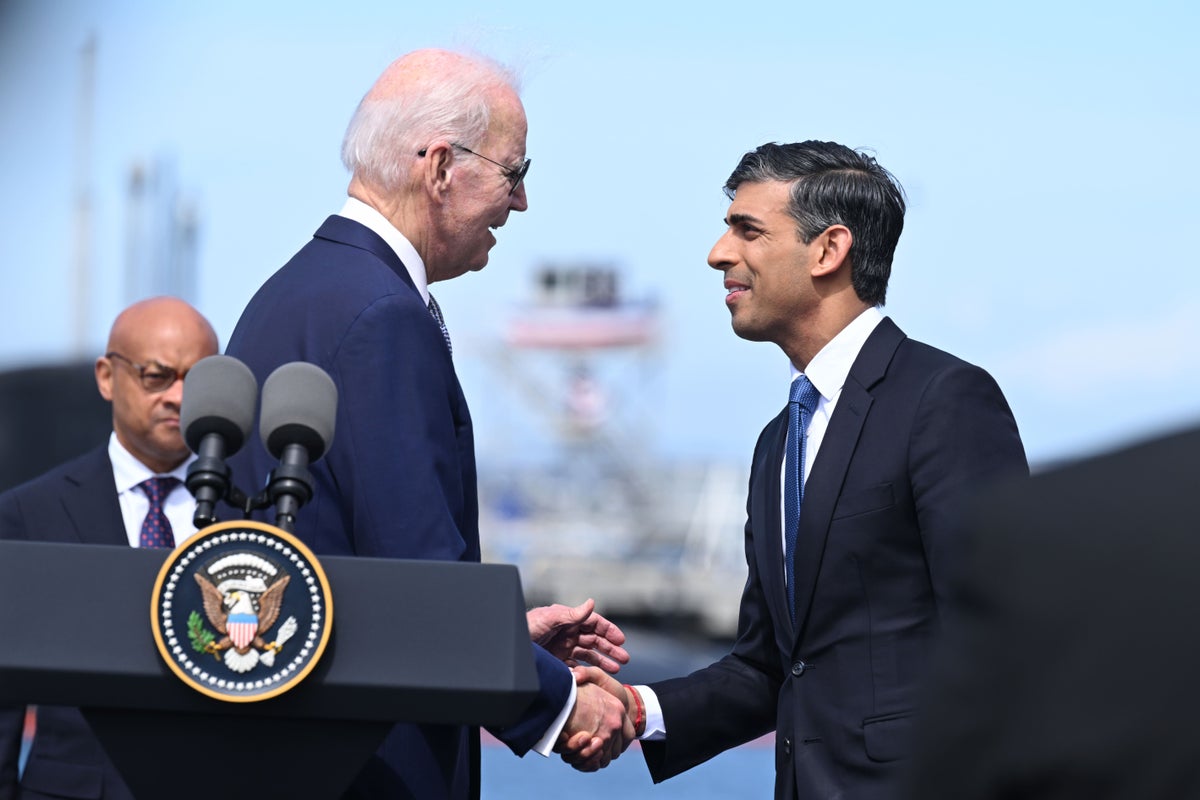 Rishi Sunak has stressed the need to forge a "close and candid relationship" with US President Joe Biden ahead of their White House meeting.
The Prime Minister will watch a baseball game with business leaders and political figures in Washington DC ahead of holding talks with Mr Biden next week.
He will also address a gathering of American chief executives as he seeks to build closer economic ties despite shelving plans to broker a post-Brexit free trade deal.
In a statement ahead of the visit, Mr Sunak said: "The US is our closest ally. We are one another's partner of first resort when it comes to everything from keeping our people safe to growing our economies.
"That's why it is so important for a UK Prime Minister to forge a close and candid relationship with the President of the United States – on every global problem, you will see us working side-by-side.
"I'm looking forward to seeing President Biden later this week to continue those efforts and to deliver for the British people."
Mr Sunak's official working visit to the White House will take place on Thursday, with the pair having already met in San Diego, Belfast and the G7 summit in Hiroshima.
"No British Prime Minister has had this much sustained contact with the President of the US in recent years," Downing Street said.
Mr Biden's administration has billed it as an opportunity to discuss support for Ukraine as well as protecting the Good Friday Agreement in Northern Ireland.
Mr Sunak will on Wednesday watch the Washington Nationals play the Arizona D-backs for the second "UK-US Friendship Day" organised with the British embassy.
US and UK military units will treat fans to a flyover and performances from the Royal Marine Corps of Drums and the Washington Tattoo.