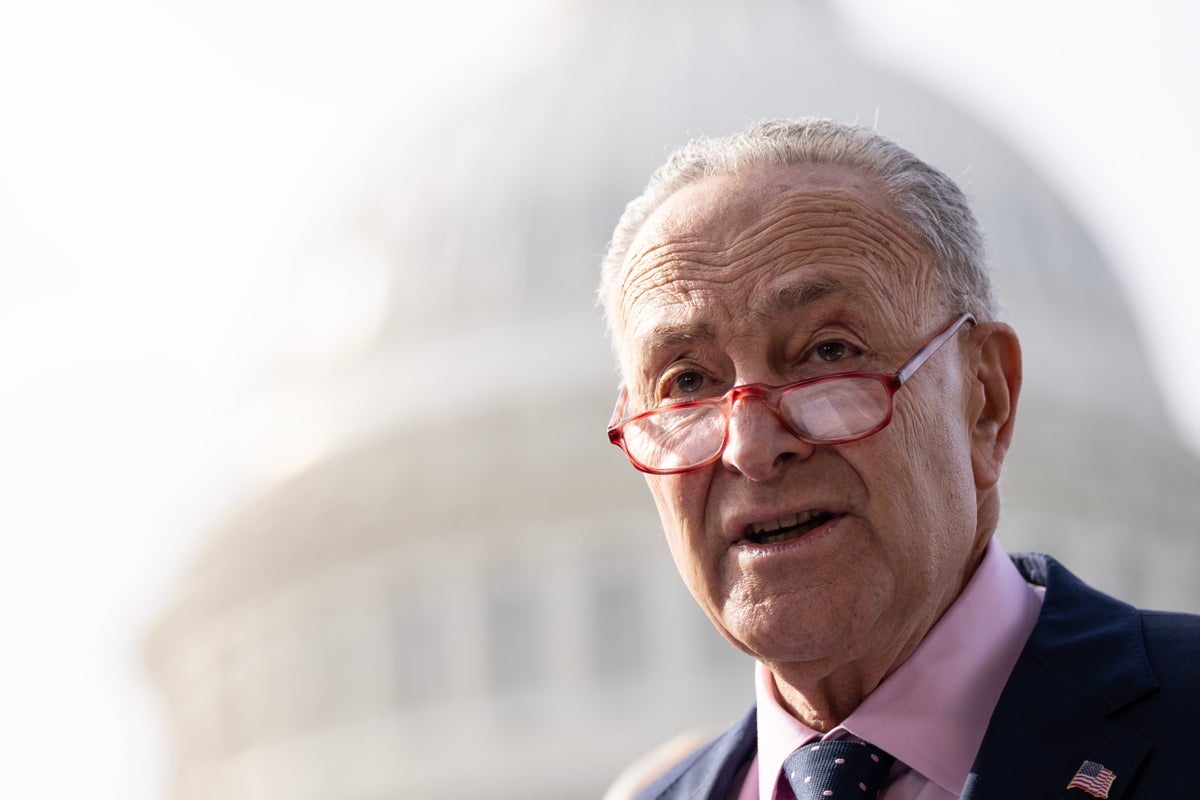 The US Senate overwhelmingly passed a stopgap spending bill to avert a government shutdown on Wednesday, teeing off major fights about spending bills in the coming year.
The continuing resolution passed with all but one Democrat supporting the bill while 10 Republicans opposed it. The House of Representatives have passed the bill on Tuesday evening.
The legislation–pushed by newly-elected House Speaker Mike Johnson–would keep parts of the government open until 19 January 2024 while other parts would be open until 2 February 2024.
House Republicans hope to use that approach to avert passing an "omnibus" spending bill wherein all 12 major spending bills are combined into one, which they believe prevents spending cuts.
But senators on both sides of the aisle expressed skepticism that spending bills could actually pass and the upcoming the spending fights.
"I'm disappointed that after we'd pass the first three-bill package, we didn't immediately go into the next package," Sen Susan Collins (R-ME), the top Republican on the Senate Approriations Committee, told The Independent. "I think had what you believe would have finished that package at the end of last week and been on the next package."
Sen Joe Manchin (D-WV), who last week announced his retirement from the Senate, told The Independent that he was worried about the inability to pass future spending bills.
"I sure hope so, but it doesn't look good," he said.
Sen Raphael Warnock (D-GA) also told The Independent that he did not like the process.
"I wish we weren't here," he said. "I wish that Congress could find a way to do his job. I think this politics of chaos and brinksmanship is bad for the American economy overall."
Mr Warnock pointed to the fact that Fitch downgraded the country's credit rating.
"But here we are," he said. "We're gonna be the adults in the room keep the government open while we negotiate something."
Multiple issues remain unresolved though. The continuing resolution contains no aid for Ukraine or Israel, which were top priorities for Democrats. A sign of how pressing aid is was the fact that family members of Israeli hostages held by Hamas were at the Senate ahead of the final vote Wednesday evening.
"I'm very hopeful because there's clearly an overwhelming bipartisan majority in favor of aid, Ukraine, aid to Israel, aid to Taiwan," Sen Richard Blumenthal (D-CT) told The Independent. "If it's given a vote, it will pass."