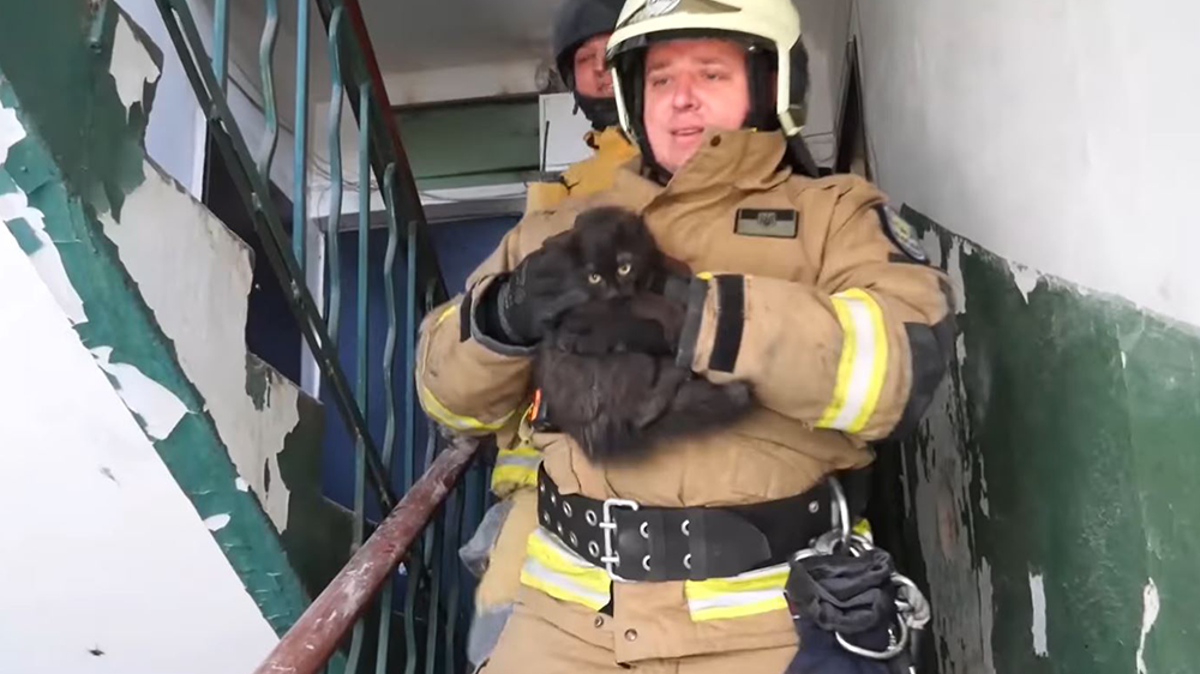 Ukrainian rescue crews have shared footage of the moment they saved a kitten from a semi-destroyed building.
Lisa, the kitten, was trapped inside an apartment building in Zaporizhzhia for three days after it was shelled by Russian forces.
This video shows the moment the pet was carried out of the building and returned to her relieved owner.
Sharing the clip in post, the SES of Ukraine said Lisa was "very scared" but was not hurt in the missile attack.
Click here to sign up for our newsletters.