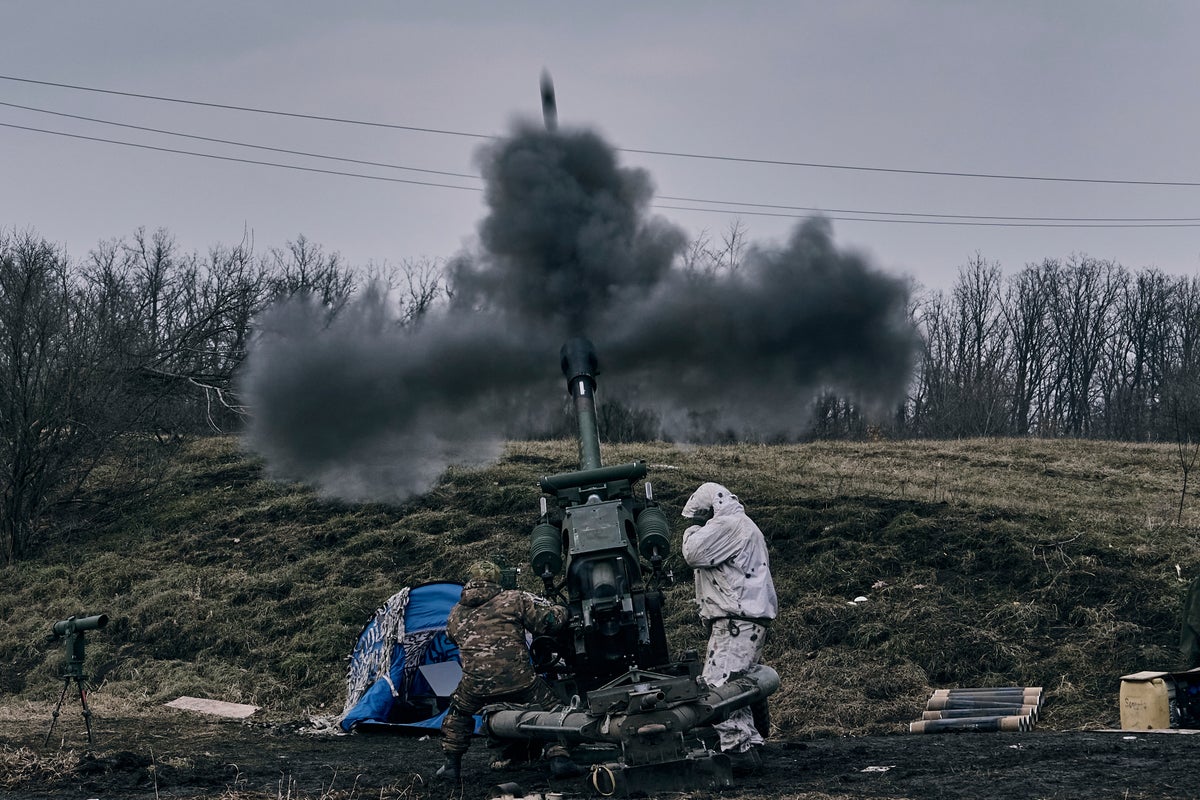 The owner of Russia's Wagner Group military company claimed Wednesday that his troops have extended their gains in the key Ukrainian stronghold of Bakhmut as fierce fighting continues in the war's longest battle.
Yevgeny Prigozhin said Wagner troops have taken full control of the eastern part of Bakhmut. He claimed that they now control all districts east of the Bakhmutka River that crosses the city in the eastern Donetsk region. The center of Bakhmut is located west of the river.
Ukrainian authorities haven't commented on Prigozhin's claim. The Institute for the Study of War, a Washington-based think-tank that closely monitors the fighting in Ukraine, said in its latest analysis that "Russian forces have likely captured the eastern part of Bakhmut, east of the Bakhmutka River, following a controlled Ukrainian withdrawal from eastern Bakhmut as of March 7."
The Wagner Group has spearheaded the Russian offensive in Bakhmut that has lasted for six months and reduced the city with a prewar population of more than 70,000 to a smoldering wasteland.
Russian troops have enveloped the city from three sides, leaving only a narrow corridor leading west. The only highway west has been targeted by Russian artillery fire, forcing Ukrainian forces defending the city to rely increasingly on country roads, which are hard to use before the ground dries.
Ukrainian authorities have hailed the defenders of the "fortress Bakhmut," and President Volodymyr Zelenskyy vowed Monday not to retreat from Bakhmut after chairing a meeting with his top generals.
Western officials have emphasized that even if Ukrainian troops eventually retreat from Bakhmut, its capture will not have strategic significance or change the course of the conflict.
The Ukrainian military has already strengthened defensive lines west of Bakhmut to block the Russian advance, including in the nearby town of Chasiv Yar that sits on a hill a few kilometers west. Further west are Kramatorsk and Sloviansk, the heavily fortified Ukrainian strongholds in Donetsk.
For the Kremlin, capturing Bakhmut is essential for achieving its stated goal of taking control of the whole of Donetsk, one of the four Ukrainian regions that Moscow illegally annexed in September.
Russian Defense Minister Sergei Shoigu said Tuesday that the seizure of Bakhmut would allow Russia to press its offensive deeper into the region.
___
Follow AP's coverage of the war in Ukraine: https://apnews.com/hub/russia-ukraine