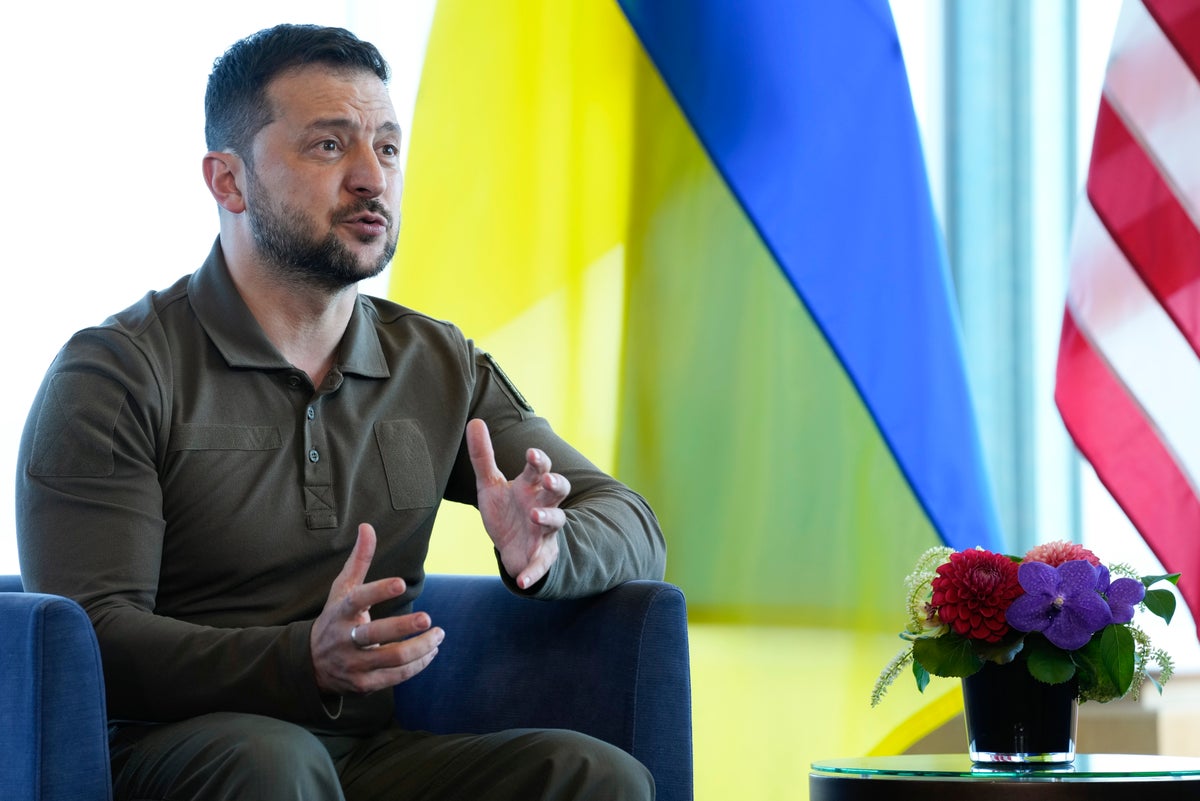 G7 summit: Zelensky and Fumio Kishida lay wreaths at Peace Memorial Park in Hiroshima
Ukraine is seeking to encircle Russia's troops in Bakhmut, as president Volodymyr Zelensky rejected counterpart Vladimir Putin's claims to have finally captured the city after nine months of Europe's bloodiest fighting in decades.
Mr Putin congratulated his troops after the Wagner Group claimed its mercenaries had seized the frontline Donetsk city on Saturday afternoon with "practically no" help from the Russian army.
But speaking from the G7 summit in Hiroshima, Mr Zelensky was insistent that Bakhmut – where US president Joe Biden claimed 100,000 Russian troops had died in recent months – "has not been captured by" Moscow.
The commander of Ukraine's ground forces, General Oleksandr Syrskyi, also claimed Kyiv's troops were advancing on Russian forces in the suburbs and were getting closer to a "tactical encirclement" of the city.
Echoing these claims, Kyiv's deputy defence Minister Hanna Maliar said: "Our forces have taken the city in a semi-encirclement, which gives us the opportunity to destroy the enemy … [who] has to defend himself in the part of the city he controls."