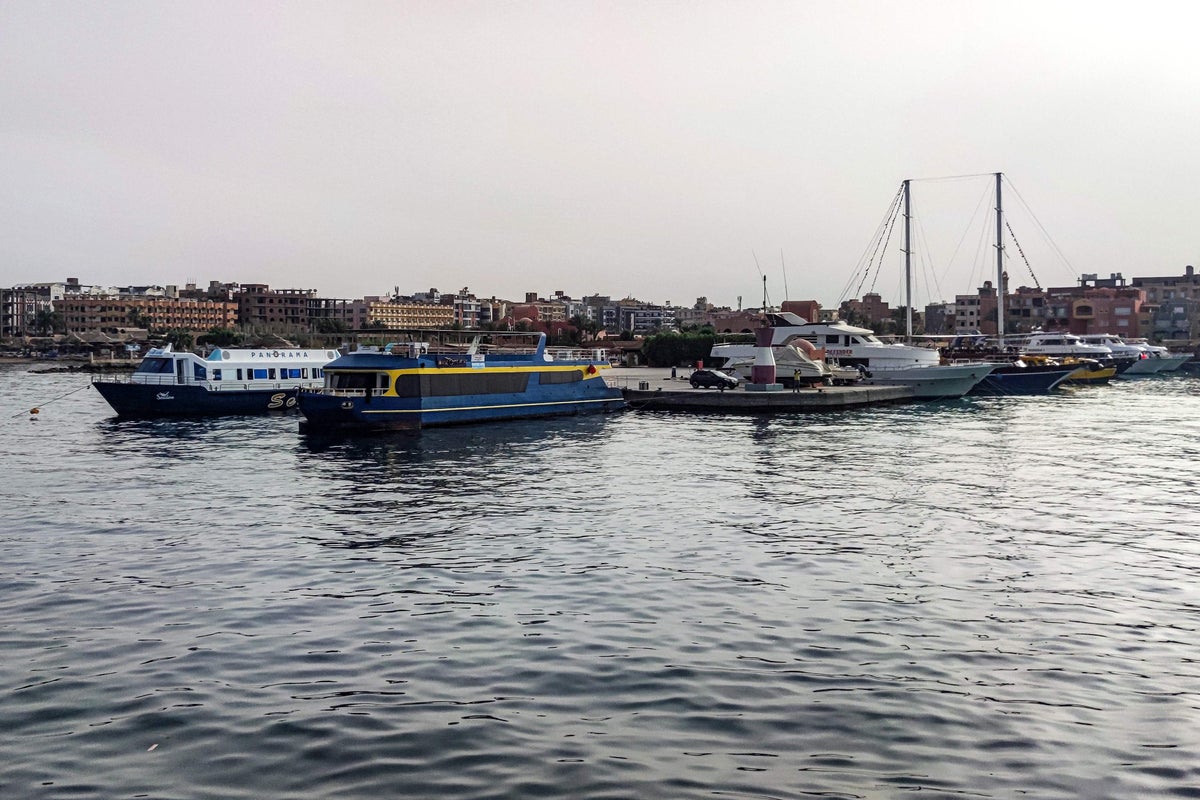 A Russian man has died after being mauled by a shark off one of Egypt's Red Sea resorts, Egyptian and Russian authorities said.
The man died after being attacked by a tiger shark in the waters near the city of Hurghada, Egypt's Environment Ministry said.
Authorities closed off a 74-kilometre (46-mile) stretch of the coastline, announcing it will remain off limits until Sunday.
The ministry later said it had caught the shark and was examining it in a laboratory to try to determine the reasons for the rare attack.
The Russian Consulate in Hurghada identified the man as a Russian citizen but did not give his name.
A video circulating online, purportedly of the attack, shows a man thrashing about in the water before being repeatedly attacked by a shark circling around him, then being dragged under.
Shark attacks are rare in the Red Sea coastal regions.
However, in 2022 there were two fatal attacks in Hurghada within days, killing an Austrian and a Romanian tourist.
Egypt's Red Sea resorts, including Hurghada and Sharm El-Sheikh, boast some of the country's most renowned beach destinations and are popular with European tourists.
Divers are attracted by the steep drop-offs of coral reefs just offshore, which offer a rich and colourful sea life.
Egypt has in recent years sought to revive the vital tourism sector, which has been hurt by years of political instability, the coronavirus pandemic and the war in Ukraine.
Tiger sharks are large species that reside in tropical and temperate waters and are among sharks most cited by the International Shark Attack File for unprovoked attacks on humans.