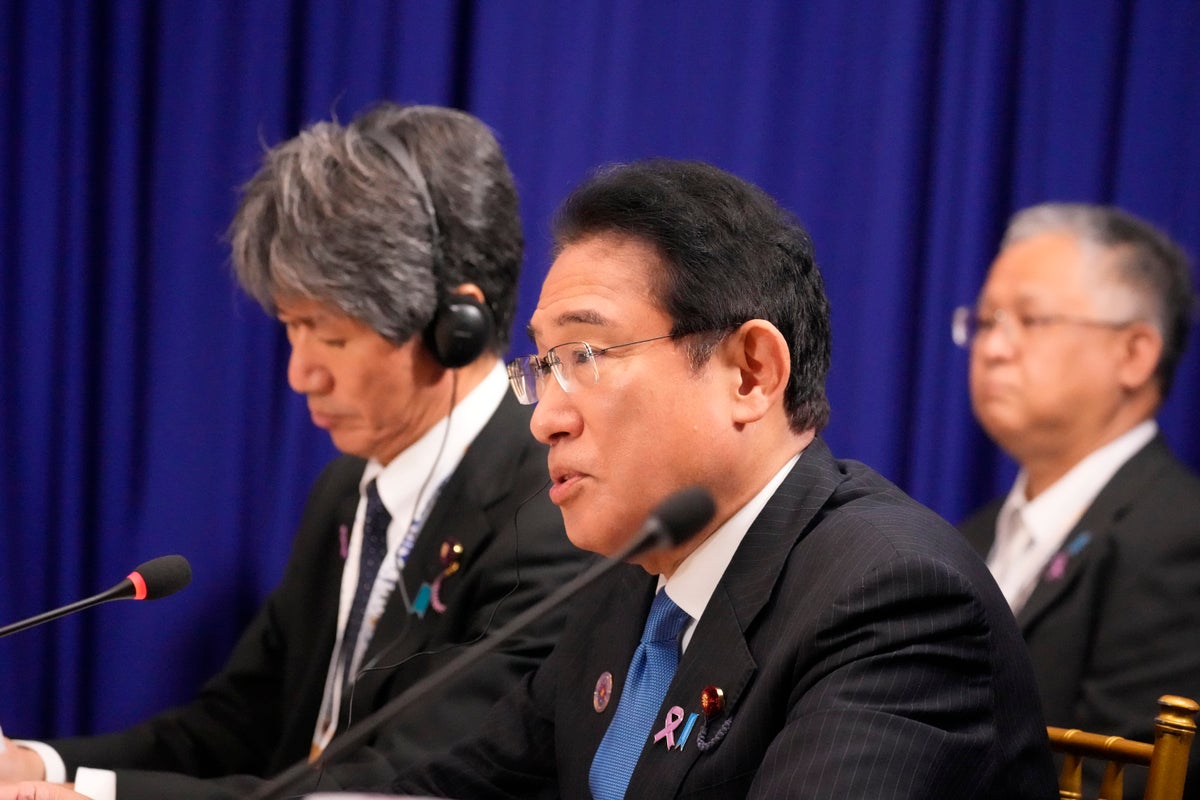 Russian ex-president, Dmitry Medvedev criticised the Japanese prime minister for his subservience to the United States and said that he should "disembowel himself".
Fumio Kishida and US president Joe Biden on Friday issued a joint statement after their meeting, stating "unequivocally that any use of a nuclear weapon by Russia in Ukraine would be an act of hostility against humanity and unjustifiable in any way".
Mr Medvedev said the statement showed "paranoia" towards Russia and "betrayed the memory of hundreds of thousands of Japanese who were burned in the nuclear fire of Hiroshima and Nagasaki".
The former Russian president blasted Mr Kishida and said that he was "just a service attendant for the Americans".
In his scathing comments, Mr Medvedev said that the Japanese prime minister should disembowel himself — a process also known as hara-kiri.
Meanwhile, in his first visit to Washington as prime minister, Mr Kishida secured backing from Mr Biden for Tokyo's "bold leadership" in reinforcing its defence capabilities amid growing challenges from China, North Korea and Russia.
"We're modernising our military alliance, building on Japan's historic increase in defence spending and new National Security Strategy," Mr Biden said. "Let me be crystal clear: The United States is fully, thoroughly, completely committed to the alliance and, more importantly, to … the defence of Japan."
Since the beginning of Russia's war in Ukarine, Mr Medvedev has been critical of the United States' "meddling" in the crisis. He also warned that US interference could lead to a nuclear war.