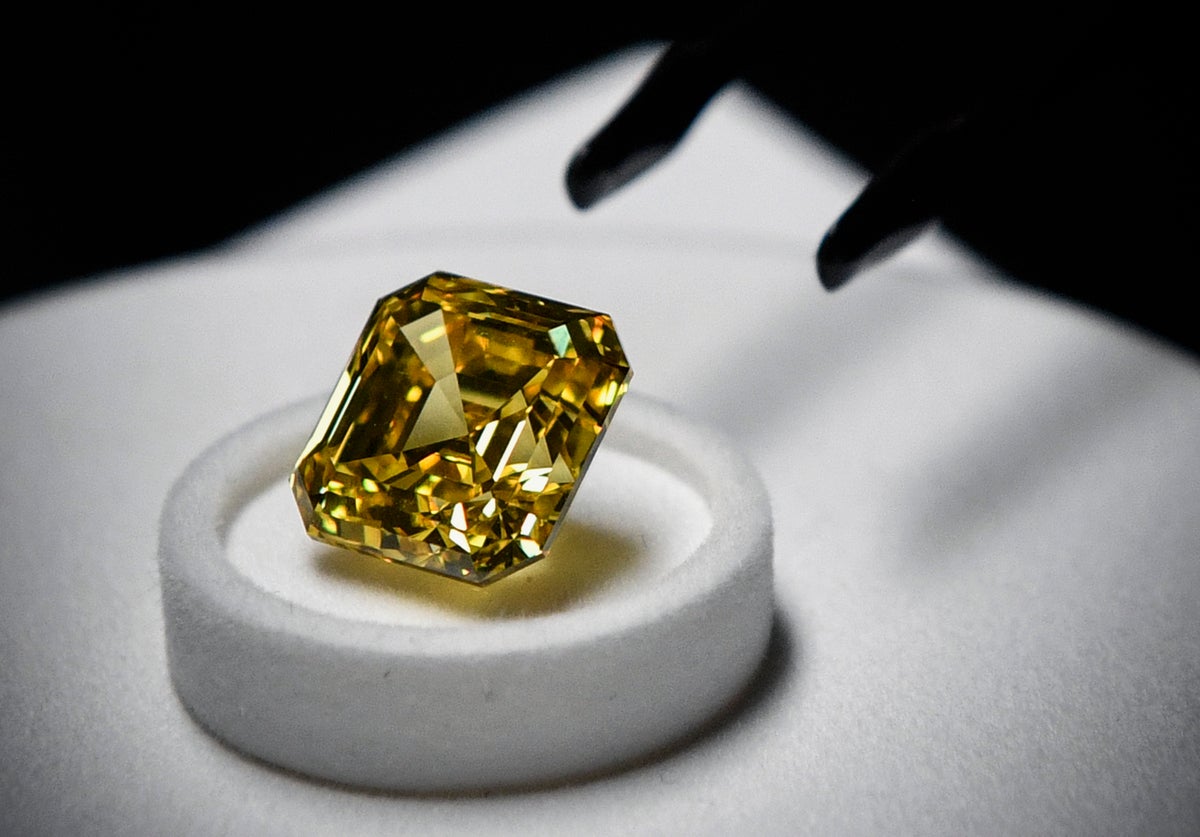 Imports of diamonds and liquid petroleum gas from Moscow were among commodities set to be banned as per a proposal by the European Commission as the bloc looked to tighten implementation of a price cap on Russian oil as part of new sanctions.
The sanctions – 12th such by the European Union on Russia for invading Ukraine – is set to be discussed on Friday and will include import bans on a number of metals and a ban on the transit through Russia of goods and technologies that could bolster Moscow's industrial strength, diplomats said on Wednesday.
The EU is mulling a ban on direct diamond imports from Russia starting from 1 January 2024 and the implementation from March of a traceability mechanism that would prevent imports of Russian gems processed in third countries, EU diplomatic sources said.
All 27 EU states will be required to agree on a final package which can take weeks for a unanimous decision.
The country which invaded Ukraine in February 2022 is known as the biggest producer of rough diamonds, taken from swathes of mines beneath the Siberian permafrost.
For months, the Group of Seven advanced economies and the EU have been working on a way to trace and restrict the trade in Russian diamonds to prevent it from skirting the sanctions. Russia exports about $4bn worth of rough diamonds a year, nearly a third of the world's total, according to various estimates.
The Commission said in a statement that the package would have new import and export bans, actions to tighten the oil price cap and to counter circumvention of EU sanctions and target actors from the Russian military, defence and IT sectors, as well as other important economic operators.
Furthermore, the proposal calls for shipping companies to detail the shipping and insurance costs incurred on the Russian oil cargoes moving around. This will aid tightening the implementation of the oil price which is at $60 per barrel of crude by the EU.
However, Russia has comfortably bypassed the price cap using a shadow fleet of tankers, shipping analysts say.
"The logic of imposing more transparency is to prevent shipping companies from hiding the real price of the oil carried by the tanker by merging it with shipping and insurance costs," one EU diplomat said.
The EU has imposed export controls on old and new tankers to Russia in order to rein back Moscow from growing its shadow fleet. It is not immediately clear if major shipping countries like Greece or Cyprus would agree.
The proposal also broadens the list of goods that cannot be sold to Russia because they could help Moscow's war against Ukraine, and bans the sale of software for managing companies and for industrial design and production, diplomats said.
If approved, the Commission said the proposal would also "sanction over 120 additional individuals and entities for their role in undermining sovereignty and territorial integrity of Ukraine."