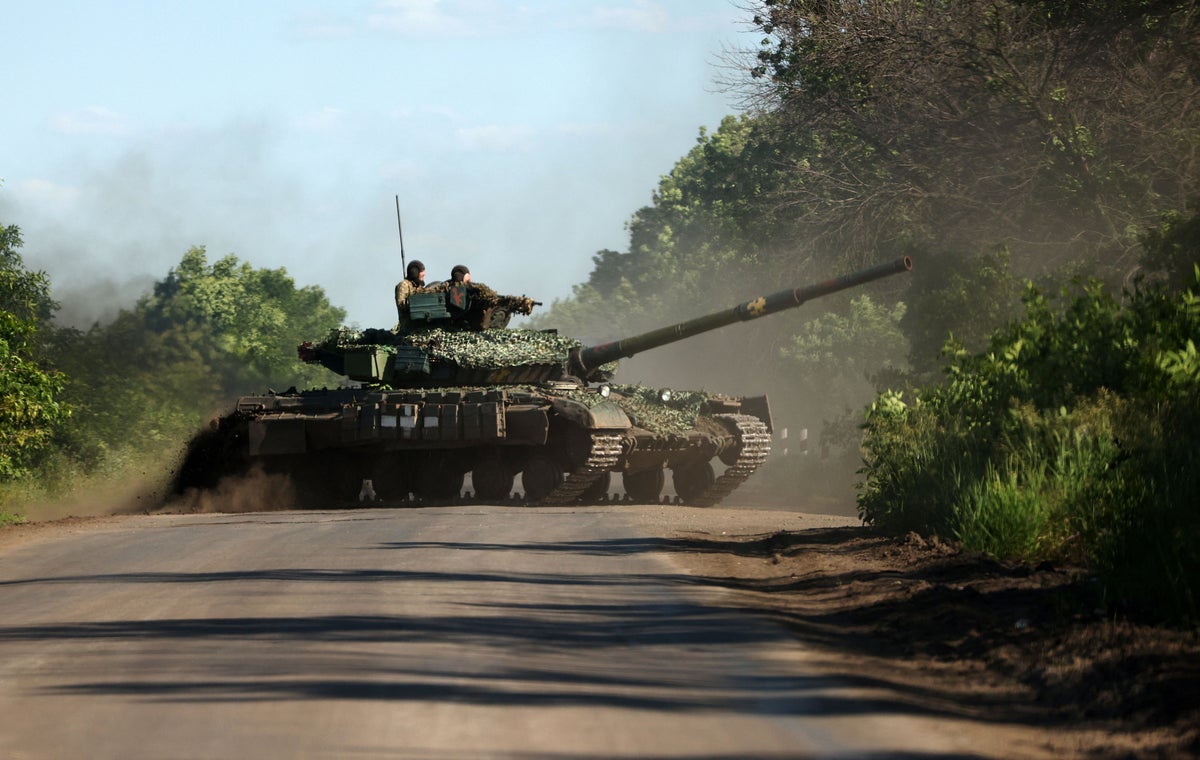 Ukraine: Soviet-era dam destroyed near Zaporizhzhia nuclear plant
Vladimir Putin has announced Russia will start deploying tactical nuclear weapons to Belarus next month – Moscow's first move of such bombs outside Russia since the fall of the Soviet Union.
The Russian president said the weapons would be deployed after special storage facilities are ready in just under a month's time.
It comes after he, last month, announced he wanted to deploy tactical nuclear weapons to Belarus, in an apparent warning to Nato over its support for Ukraine.
"Everything is going according to plan," Mr Putin told his ally and Belarusian president Alexander Lukashenko.
"Preparation of the relevant facilities ends on July 7-8, and we will immediately begin activities related to the deployment of appropriate types of weapons on your territory," he said, according to a Kremlin transcript of his remarks.
Earlier, Ukraine's domestic security service said it had intercepted a telephone call proving a Russian "sabotage group" blew up the Kakhovka hydroelectric station and dam in southern Ukraine. The destruction of the facility on Tuesday unleashed mass flooding, forcing thousands of residents to flee and wreaking environmental havoc.