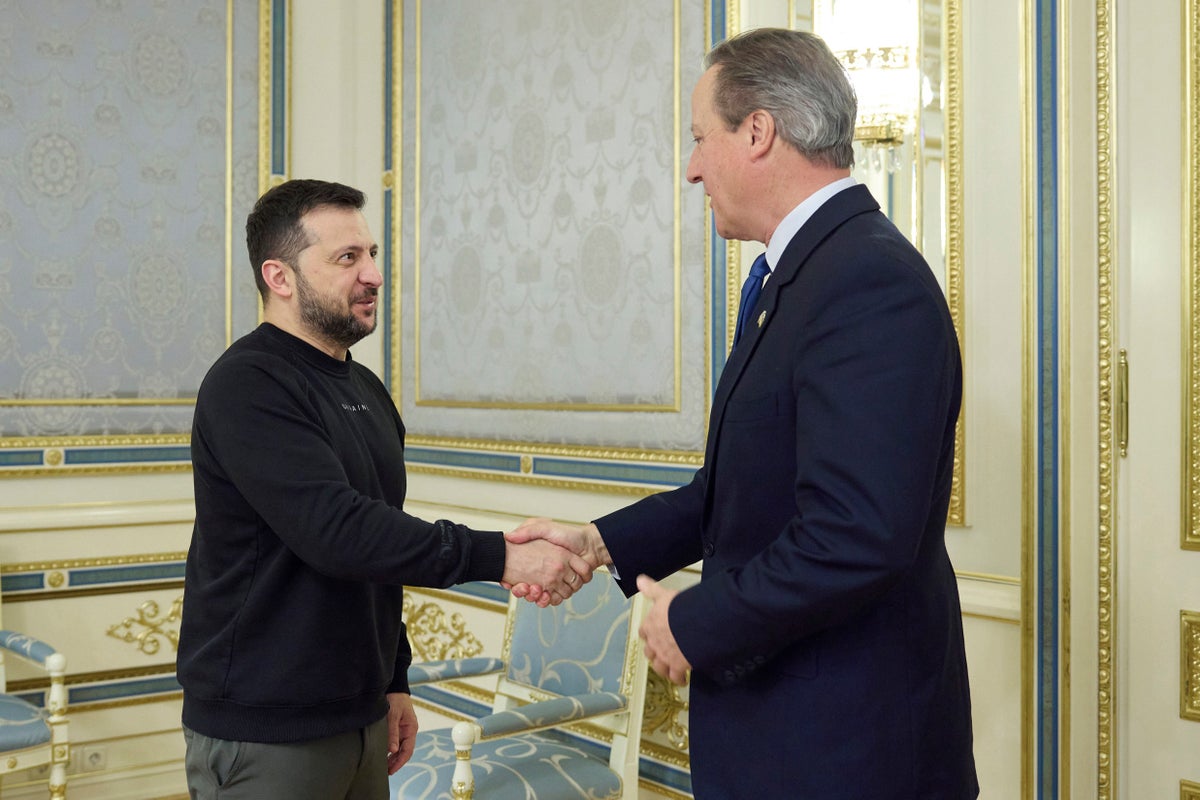 New foreign secretary David Cameron meets Zelensky
A majority of Russians still support Vladimir Putin's war in Ukraine, according to a poll from Russia. Some 76 per cent of respondents said they backed the invasion, while 21 per cent thought it was going poorly.
Meanwhile, one in five said they thought the country was on the "wrong path". Some 45 per cent of those believe Russia was on the wrong path cited "war" and "people are dying".
Earlier, president Volodymyr Zelensky claimed Ukraine has forced Russia's naval fleet to pull back in the eastern part of the Black Sea, president Volodymyr Zelensky claimed.
"For the first time in the world, it was in the Black Sea that a fleet of naval drones began to operate – a Ukrainian fleet," Zelensky wrote on Telegram.
"I would also like to note that now – as one of the main results of our actions – Russia is unable to use the Black Sea as a springboard to destabilise other regions of the world."
It comes as former prime minister David Cameron assured Volodymyr Zelensky the UK would continue to provide "moral, diplomatic, economic and military support" to Ukraine in his first trip to the country as foreign secretary.