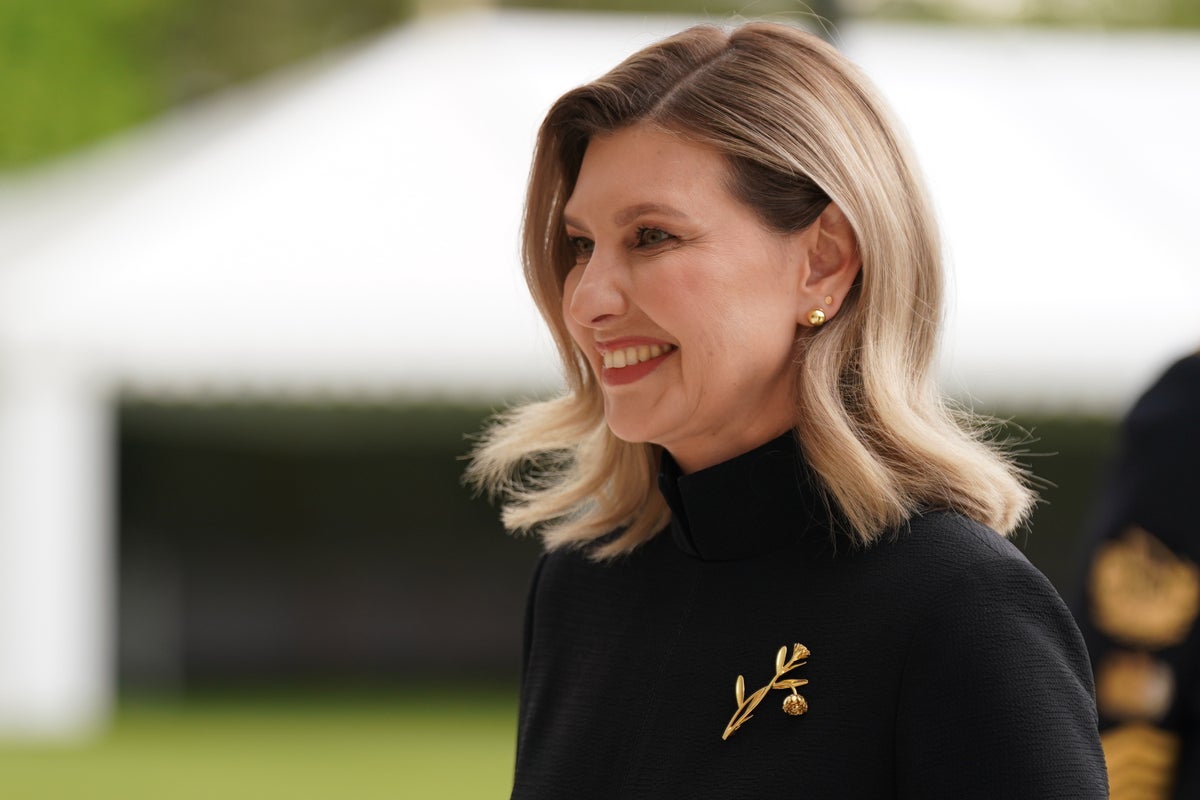 Russian missiles hit apartment block and Ukrainian security service building in Dnipro
Ukrainian first lady Olena Zelenska has issued a sobering warning to the world as the conflict enters its 18 month, in an exclusive interview with Independent TV.
Speaking from the command centre in Kyiv, Ms Zelenska warned that her country is in desperate need of "faster" support to enable it to fight Vladimir Putin's troops.
"We keep hearing from our Western partners that they will be with us as long as it takes. 'Long' is not the word we should use. We should use the word 'faster'," she told Independent TV.
"Ukrainians are paying for this war with the lives of our compatriots. The rest of the world pays with its resources. These are incomparable things, so we urge you to speed up this help," she added.
A comedy screenwriter and the childhood sweetheart of Ukrainian president Volodymyr Zelensky, Ms Zelenska gave up her day job to become an ambassador for Ukraine after Russia launched its full-scale invasion in February 2022.
Founding the Olena Zelenska Foundation in September 2022, the organisation's work is wide-ranging, encompassing everything from reconstructing hospitals to supporting those suffering with their mental health.