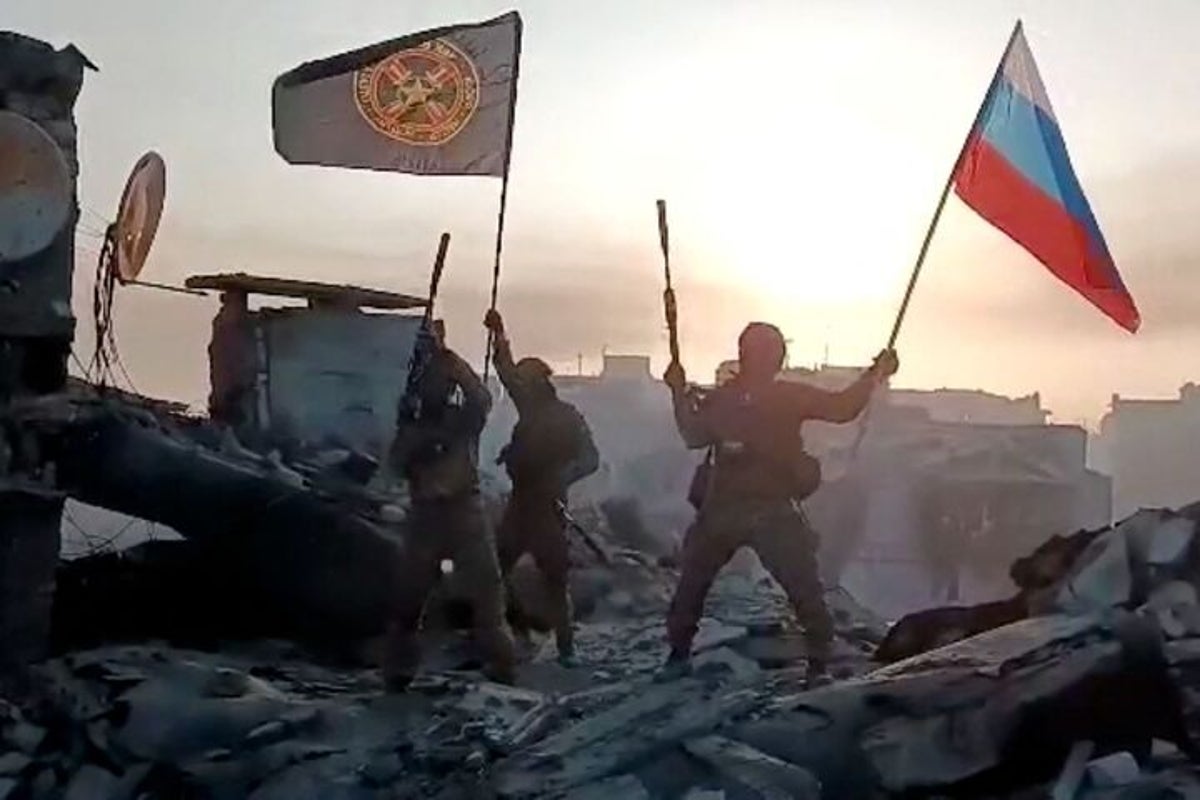 Replay : Ukraine's Zelensky gives a speech at Arab League summit in Saudi Arabia
Ukraine has denied claims by Russia that it has captured Bakhmut.
Russian president Vladimir Putin has congratulated his troops after the Wagner Group claimed its mercenaries seized the key battle city in Ukraine's east on Saturday afternoon. Kyiv has denied the city had been captured.
There was confusion on Sunday morning amid reports Volodymyr Zelensky appeared to confirm that the city had been captured by Russia while speaking at the G7 summit. But his spokesman later clarified that the Ukrainian president had not said the city had fallen.
Speaking alongside US president Joe Biden in Hiroshima, Japan, Mr Zelensky said the Russians had destroyed "everything" in Bakhmut.
"You have to understand that there is nothing," he said. "For today, Bakhmut is only in our hearts. There is nothing in this place."
Wagner chief Yevgeny Prigozhin posed with fighters on Saturday after claiming to have captured the city. Ukraine denied the city had been taken but said the situation was "critical".