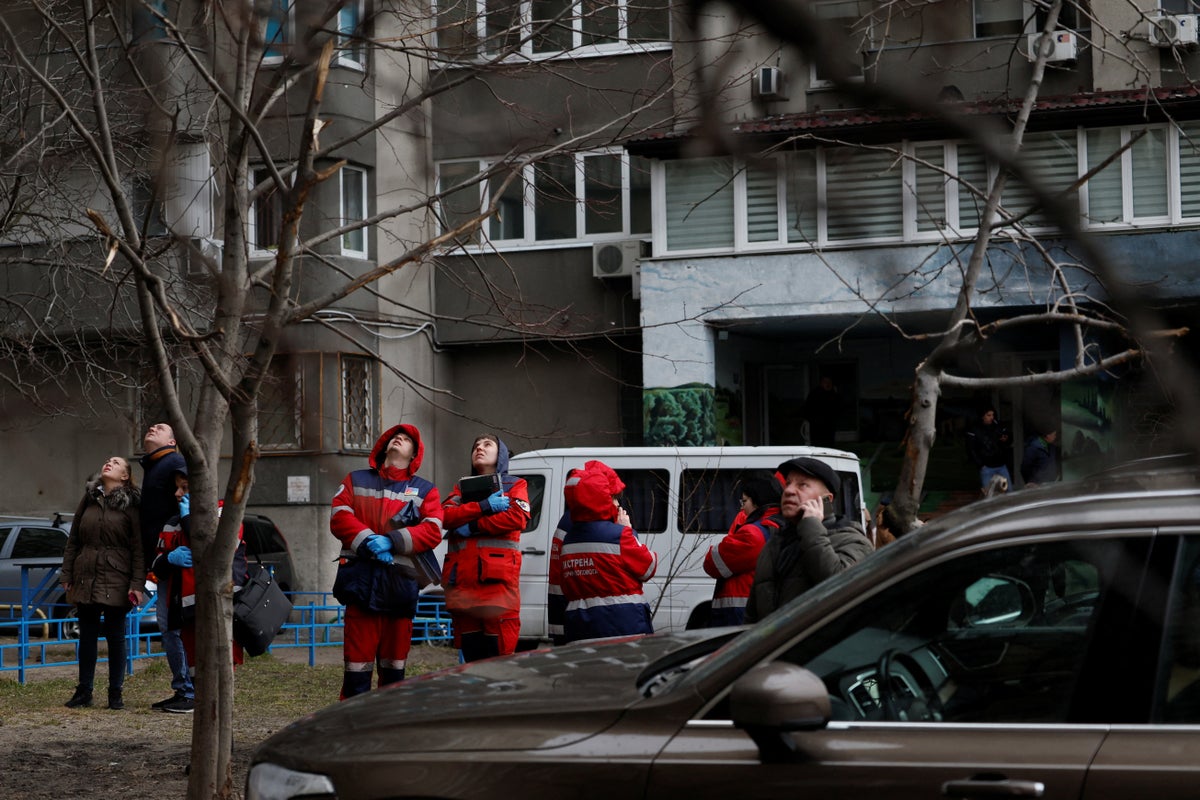 Smoke rises over Kyiv as Russian strikes hit many Ukrainian regions
Russia launched a massive barrage of missiles on many parts of Ukraine this morning, including the Black Sea port of Odesa and the country's largest city Kharkiv, regional officials said.
A mass missile strike in Odesa hit an energy facility, leading to mass power cuts, governor Maksym Marchenko said.
At least 15 strikes have hit Kharkiv, governor Oleh Synehubov said. Other strikes were reported in the central city of Dnipro and regions throughout the country.
Ukrainian officials maintained that the bloody battle for Bakhmut is raging on even after the mercenary group Wagner's chief said his forces were holding the eastern half.
Ukraine has also denied any involvement in September's attack on the Nord Stream pipelines, which were built to carry Russian natural gas to Germany.
It comes after reports that intelligence reviewed by US officials indicated that a pro-Ukrainian group was behind last year's attacks.