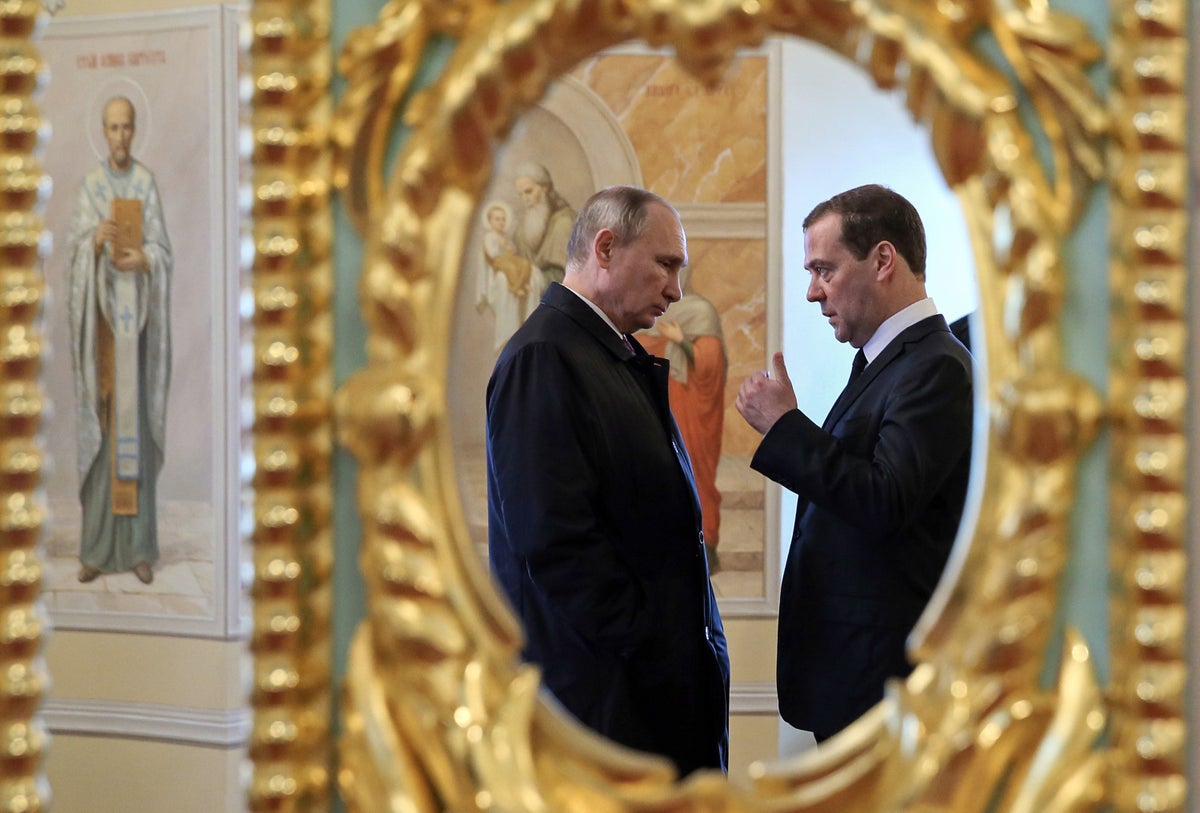 G7 summit: Zelensky and Fumio Kishida lay wreaths at Peace Memorial Park in Hiroshima
The war in Ukraine could last for "decades" with long periods of fighting interspersed by truces, one of Russian president Vladimir Putin's most senior aides has predicted.
"This conflict will last a very long time, most likely decades," former Russian president Dmitry Medvedev said during a visit to Vietnam.
"As long as there is such a power in place, there will be, say, three years of truce, two years of conflict, and everything will be repeated," the deputy chairman of Putin's powerful security council continued, while reiterating Moscow's claim that Ukraine is a Nazi state.
On the frontline, Russia's Wagner mercenaries have started handing over positions in Bakhmut to the regular Russian military, five days after claiming to have completed the capture of the devastated eastern Ukrainian city.
But Ukrainian deputy defence minister Hanna Maliar said Wagner has only handed over positions on the city's outskirts and "inside the city itself Wagner fighters remain".
Wagner chief Yevgeny Prigozhin has said he is ready to return his forces to Bakhmut if the regular army is struggling.