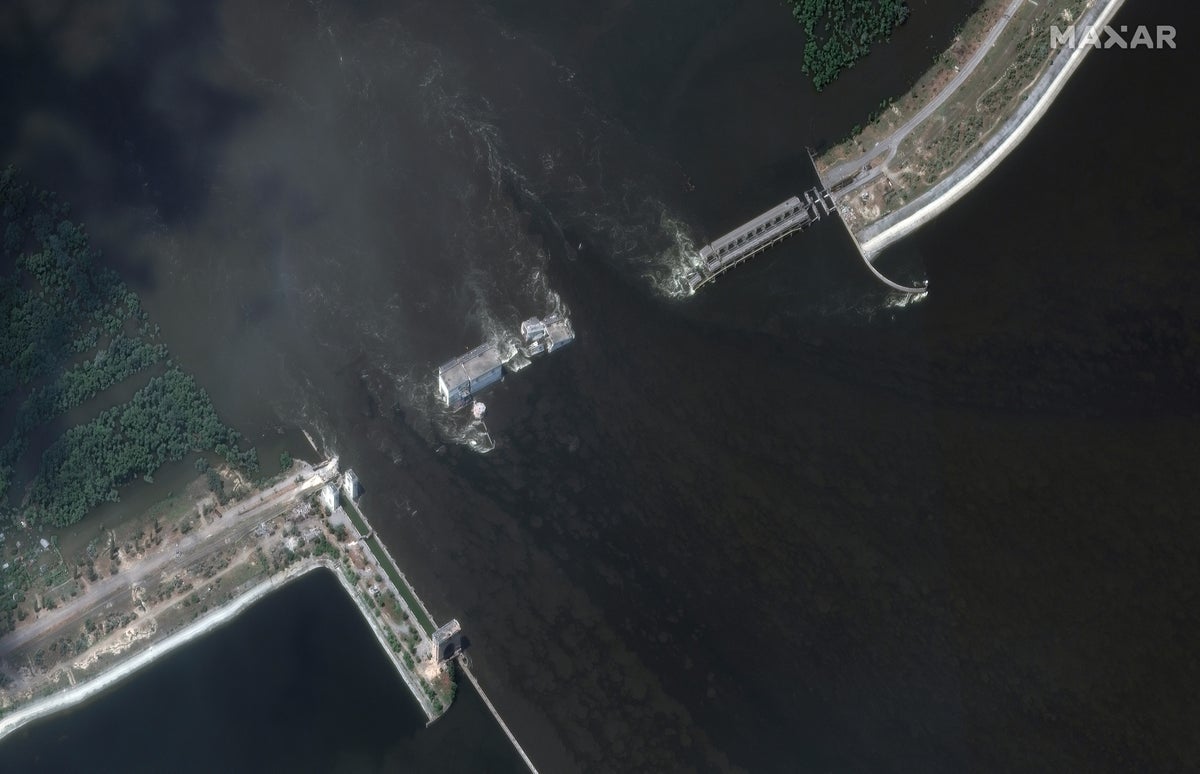 Ukraine: Soviet-era dam destroyed near Zaporizhzhia nuclear plant
A significant Ukrainian force has launched an assault on Russian lines in the southern Zaporizhzhia region.
The Kremlin has been claiming to have repelled Ukrainian attacks across various points for a number of days, but Russian military bloggers noted an increase in clashes overnight Wednesday and into Thursday.
Appearing to confirm an operation was underway, the Ukrainian deputy defence minister, Hanna Maliar, said Russia was "actively on the defensive" in the Orihiv area of Zaporizhzhia region.
Zaporizhzhia – one of four partly occupied regions illegally annexed by the Kremlin – has long been seen as a likely point of a main Ukrainian strike, but Kyiv has worked to mask its plans by launching attacks on multiple points across the vast frontlines.
Meanwhile, Vladimir Putin's forces have been accused of attacking the Ukrainian city of Kherson during evacuation efforts following the collapse of the nearby Kakhovka dam.
The Prosecutor General's office said two other people were wounded in the incident and that four were hurt in a separate location, and that a war crimes investigation had been opened.