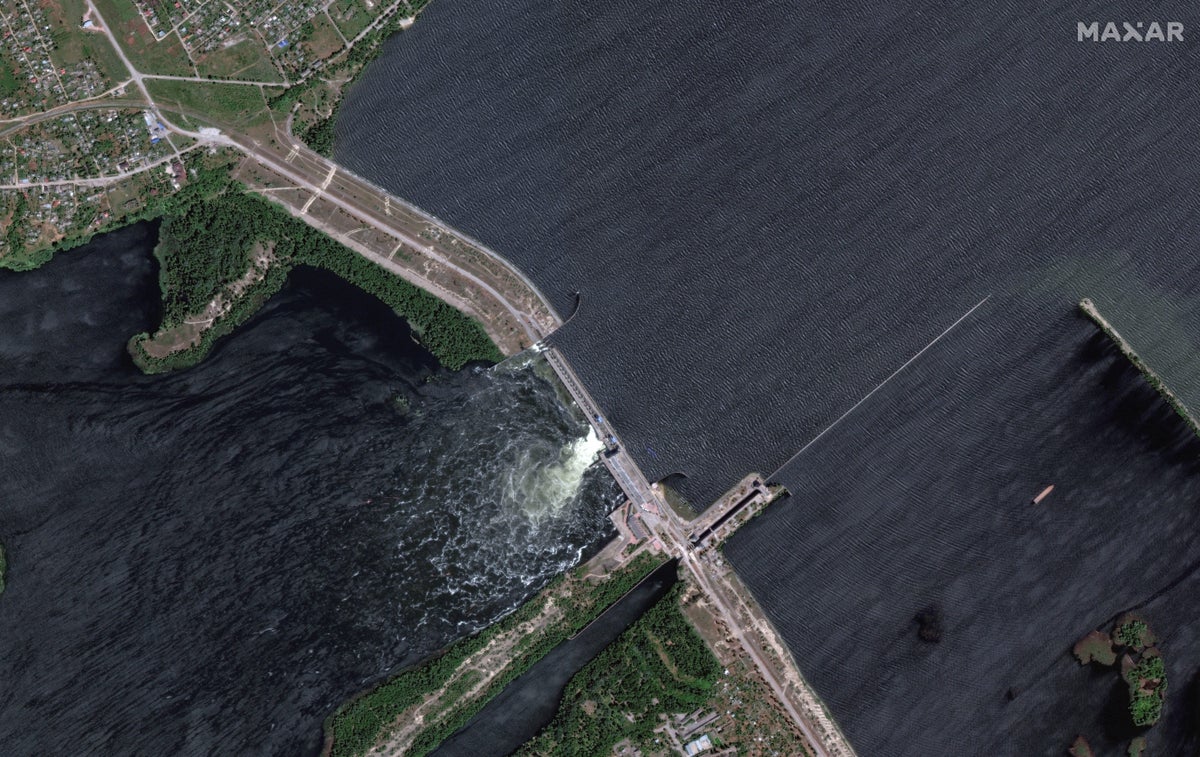 Ukraine: Soviet-era dam destroyed near Zaporizhzhia nuclear plant
Ukraine has accused Russia of destroying a sprawling dam in the Russian-occupied Kherson region, triggering a wave of evacuations as flood water poured from the Nova Kakhovka hydro-electric plant.
Footage circulating on social media appears to show large blocks of the dam wall washed away.
Moscow and Kyiv have blamed each other for the breach at the Russian-controlled dam, an event which coincided with intensified efforts by Ukrainian forces to retake territory seized by Vladimir Putin's troops.
Ukraine has condemned the Kremlin of acting like a "terrorist state" and said its aim was to prevent Ukrainian troops crossing the Dnipro River to attack Russian occupying forces.
President Volodymyr Zelensky tweeted: "Russian terrorists. The destruction of the dam only confirms for the whole world that they must be expelled from every corner of Ukrainian land."
Sergei Aksyonov, the Russian-backed head of Crimea, said on Tuesday there was no immediate threat to the peninsula's water supply or any risk of flooding due to the dam breach, but flagged a potentially serious threat ahead.
"There is a risk that the Northern Crimean Canal will get more shallow," he said, an event that could reduce water supplies in time.