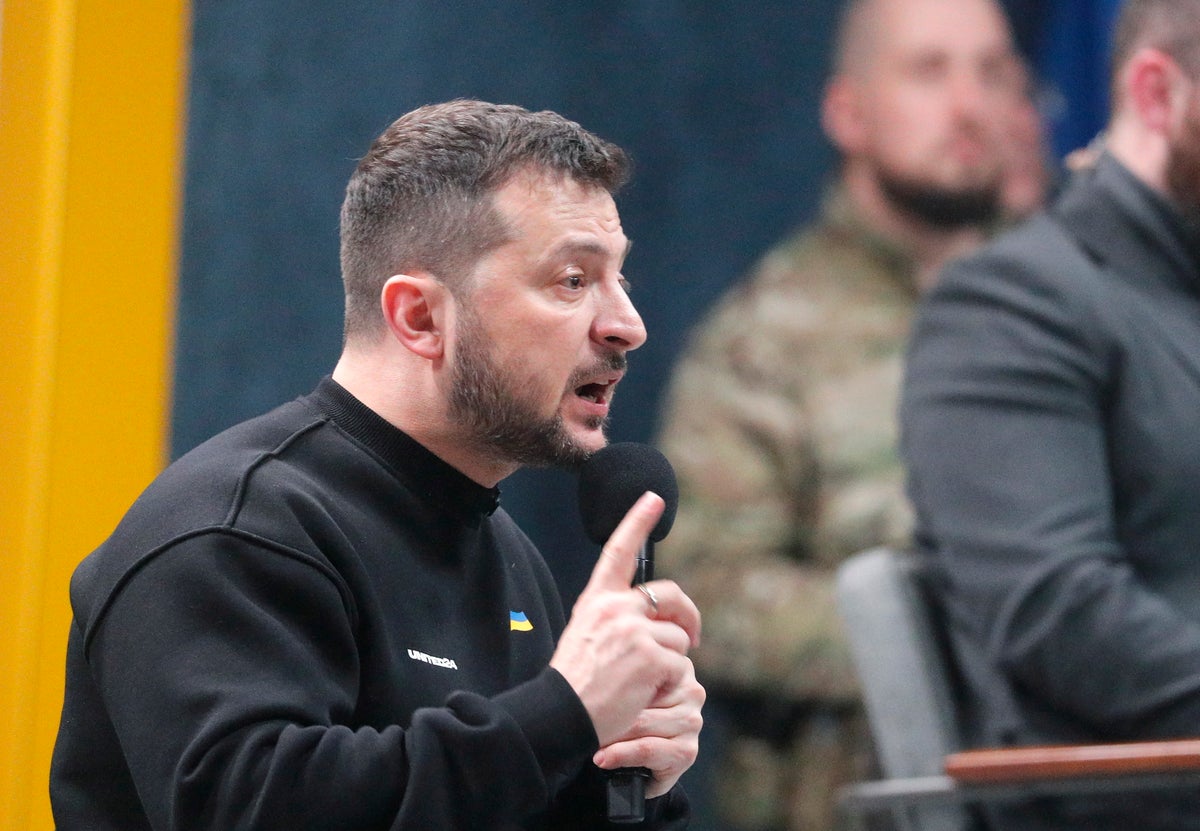 Ukrainian forces demobilise Russian tanks near Donetsk frontline
Ukrainian president Volodymyr Zelensky has vowed to "find the murderers" of an unarmed prisoner of war as Kyiv launched a criminal investigation into the alleged Russian shooting.
A 12-second video, shared with The Independent, shows a uniformed man, identified by the Ukrainian military as missing soldier Tymofiy Shadura, saying: "Slava Ukraini!" – or Glory to Ukraine – before multiple shots are fired.
The man falls to the ground as he appears to have been gunned down, while a voice is heard saying "Die, b***h" in Russian.
Reacting to the footage in his video address, Mr Zelensky said: "I want us all in unity to respond to his words, 'Glory to the hero. Glory to the heroes. Glory to Ukraine.' And we will find the murderers."
Elsewhere, a senior Chinese official has blamed an "invisible hand" for stoking the war between Ukraine and Russia – but fell short of offering any names.
Asked about Chinese foreign minister Qin Gang's comments this morning, Kremlin spokesman Dmitry Peskov said that the "hand" belonged to the United States.