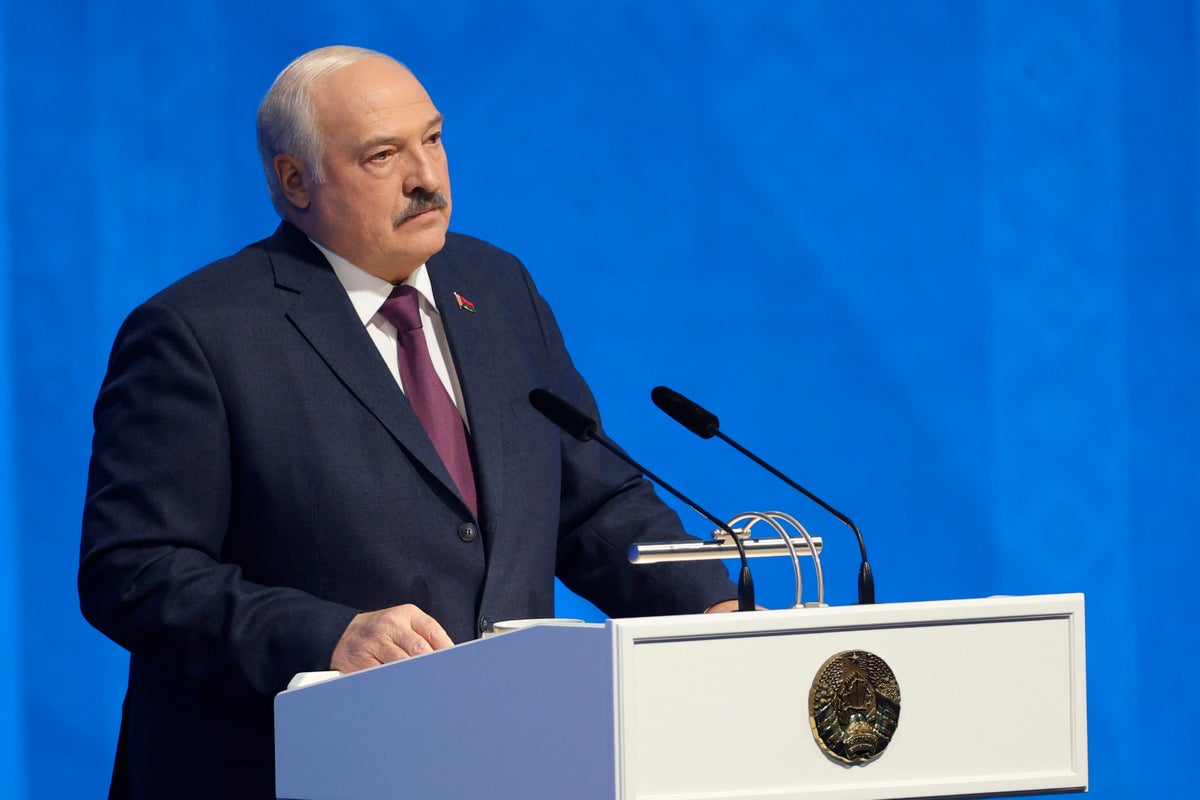 The president of Belarus says Russian strategic nuclear weapons might be deployed in his country along with part of Russia's tactical nuclear arsenal.
Russian President Vladimir Putin announced this week that his country intended to deploy tactical, comparatively short-range and small-yield nuclear weapons in Belarus, its neighbor and ally.
The statement from Belarusian President Alexander Lukashenko about strategic nuclear weapons such as missile-borne warheads would pose an even greater threat if it comes to pass.
Lukashenko spoke during his state-of-the-nation address on Friday, amid escalating tensions over the conflict in Ukraine and contentions that Western powers want to ruin Russia and Belarus.
"Putin and I will decide and introduce here, if necessary, strategic weapons, and they must understand this, the scoundrels abroad, who today are trying to blow us up from inside and outside," the Belarusian leader said. "We will stop at nothing to protect our countries, our state and their peoples."
Earlier Friday, Lukashenko unexpectedly called for a cease-fire in Ukraine.
A truce, he said in his state-of-the-nation address in Minsk, must be announced without any preconditions and all movement of troops and weapons must be halted.