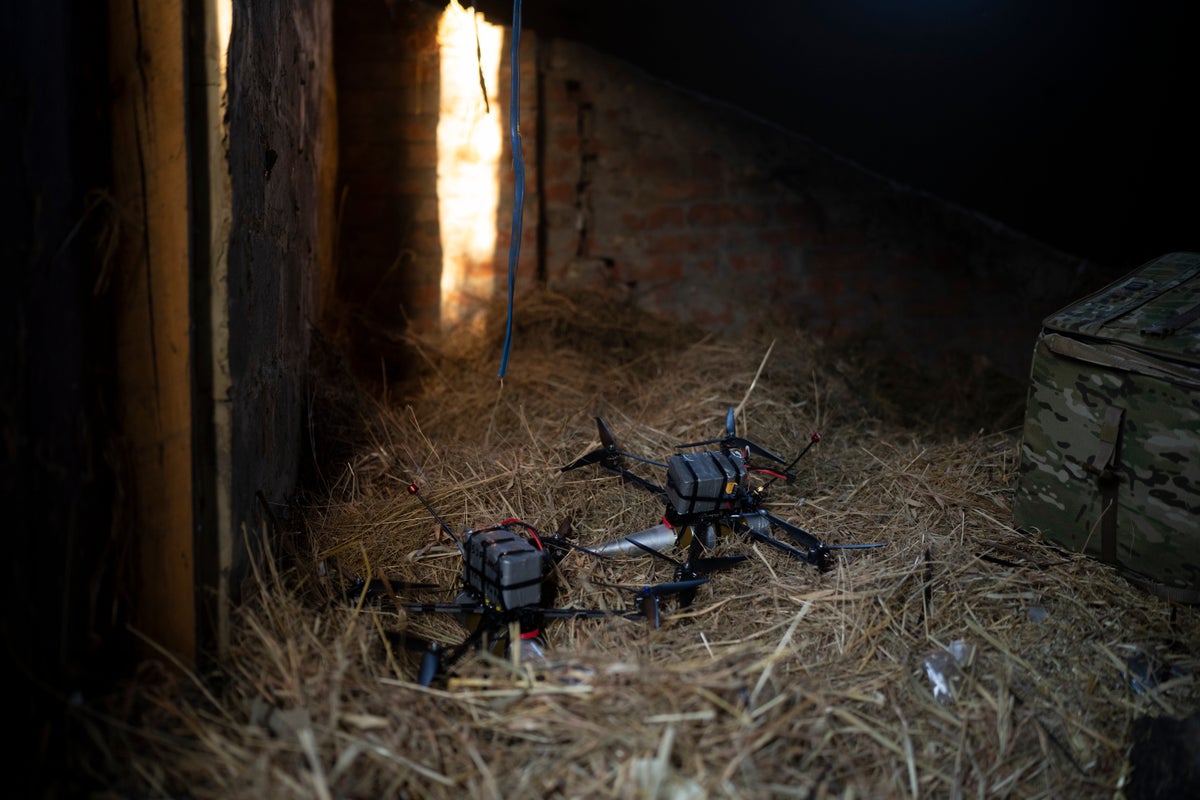 Russia thwarted an attack of more than 10 Ukrainian drones over the Kursk and Kaluga regions overnight, the defence ministry said on Friday.
At least 10 drones were shot down by Russian air defence forces over Kursk and one over Kaluga regions, according to Russian state media Sputnik.
Drone attacks have increased in recent months on Moscow, the border regions, and on Crimea, which Russia annexed from Ukraine in 2014 – a move that Ukraine considers illegal.
"An attempt by the Kyiv regime to carry out a terrorist attack by aircraft-type unmanned aerial vehicles on facilities on Russian territory was stopped," the ministry said in a statement.
Power supply at a hospital was cut off in the Russian village of Belaya, located less than 25km from the border, after a drone dropped explosives on a substation, the regional governer Roman Starovoyt said on Telegram.
He claimed one of the transformers was set ablaze by explosive devices that were dropped by one of the drones.
"Five settlements and a hospital were cut off from power supply. Fire crews rushed to the scene," he said, according to AFP.
"Power will be restored as soon as it is safe to do so."
The Russian defence ministry earlier said it downed two Ukrainian drones over the neighbouring Belgorod region. The first drone was reportedly "thwarted" at about 5pm (local time) on Thursday, while a second one was brought down around four hours later.
"The Ukrainian unmanned aerial vehicle was destroyed over the Belgorod region by air defence systems on duty," the ministry said.
Meanwhile, three women were killed in the street after artillery hit a residential area in Kherson, Ukraine's internal affairs minister Ihor Klymenko said on Thursday. Two men were killed in another Russian attack on Krasnohorivka.
A further three people were injured, with three more injuries sustained by further shelling nearby in Kostyantynivka.