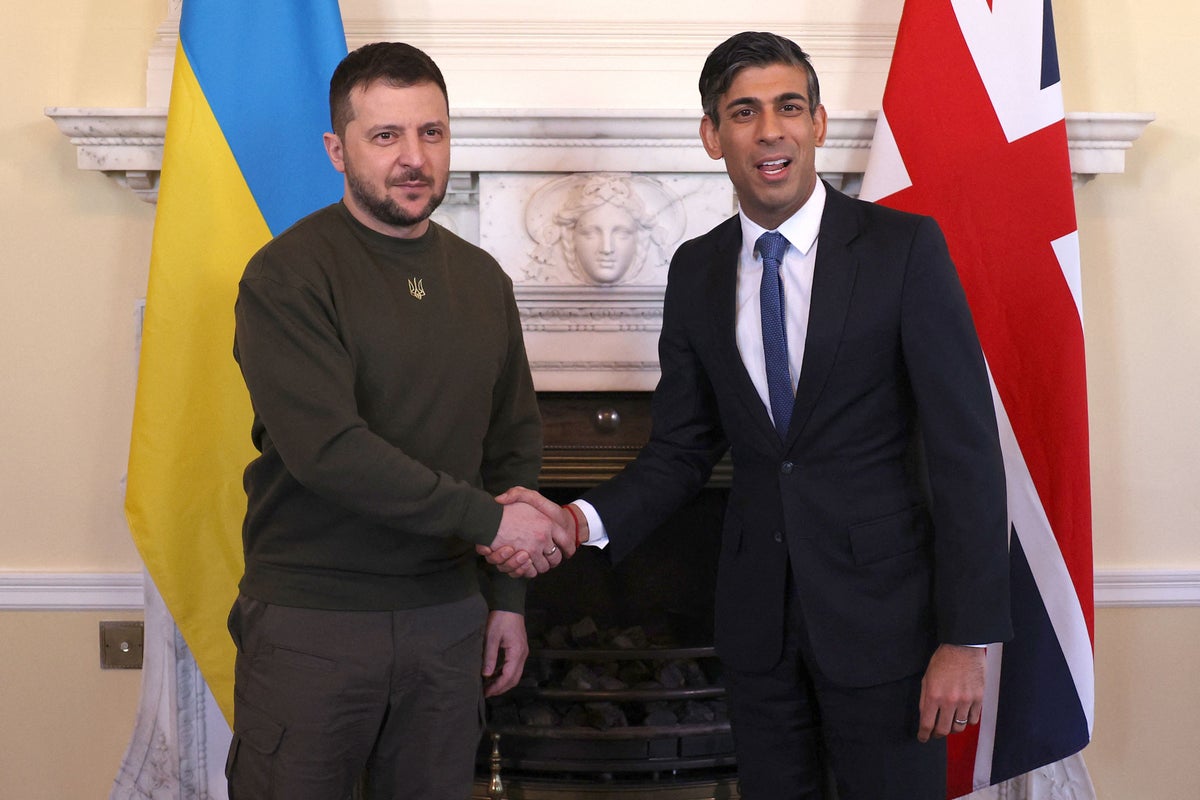 Rishi Sunak has said he is hopeful of seeing the first indictments in the Hague linked to Russia's invasion of Ukraine "very shortly".
The prime minister discussed the issue with Volodymyr Zelensky in Downing Street as part of the Ukrainian leader's surprise visit to the UK.
Mr Sunak said the UK must ensure a "decisive military victory" for Ukraine in the fight against the Russians.
The UK has also announced a new training programme for jet fighter pilots and marines as part of the war effort.
The visit is only President Zelensky's second trip abroad since Vladimir Putin ordered the Ukraine invasion one year ago this month.
The president will also address MPs in London and observe training exercises his troops are conducting at British military bases, Downing Street said.
Asked at PMQs by Labour leader Sir Keir Starmer if he agreed that "Putin and all his cronies must stand at The Hague and face justice" once the war is over, Mr Sunak replied: "He's absolutely right that we must hold those to account for the horrific crimes that they have committed."
He said the UK had played a leading role by being one of the first countries to provide financial and technical support to Ukraine and put investigators on the ground.
He added: "And also one of the things I discussed with President Zelensky this morning is our support for the work of the ICC (International Criminal Court (ICC) where, thanks to the efforts of UK members, I'm hopeful we will see the first indictments very shortly."