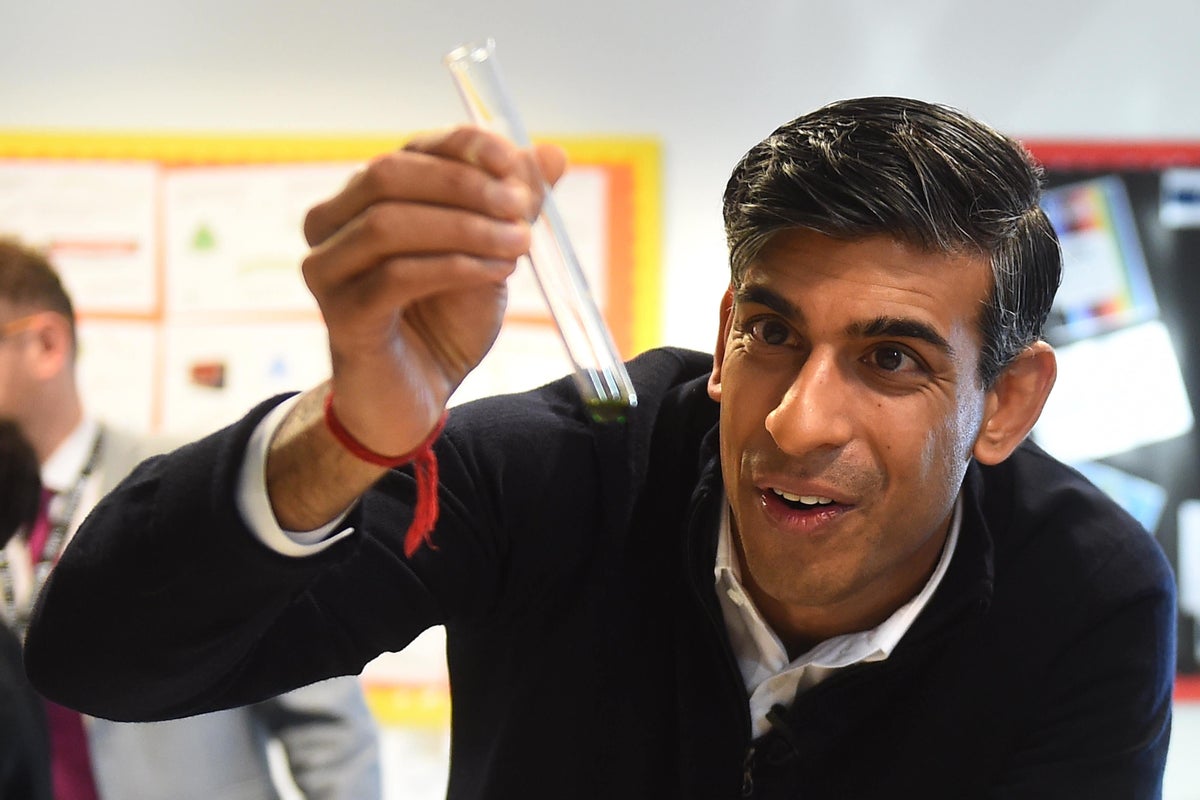 Rishi Sunak is facing a cabinet revolt over his Rwanda migration plan as calls grow for Britain to opt out of European human rights laws.
The prime minister is said to be under pressure to use emergency legislation to disapply the Human Rights Act and tell courts to ignore the European Convention on Human Rights in asylum cases.
Immigration minister Robert Jenrick is believed to be among those pushing the PM to make the extraordinary move.
But others, including the new home secretary James Cleverly and justice secretary Alex Chalk, are thought to favour a softer approach.
A senior government source told The Times the strategy was "mad", saying the courts would go "ballistic" and questioning whether Mr Sunak would be willing to endorse it.
Another warned that the plan could lead to more legal challenges which would delay the Rwanda scheme further, saying: "There's a real danger in sounding tough but failing to deliver."
It comes after Mr Sunak promised emergency legislation to deem Rwanda a "safe" country and a new treaty with Kigali in a bid to address issues that led the UK's highest court to rule the deportation scheme was unlawful.
But Suella Braverman, who was sacked as home secretary last week, claimed the PM's "Plan B" is "simply a tweaked version of the failed Plan A".
He is considering a plan to defy the UK's Human Rights Act as part of a desperate push to get deportation flights off the ground.
But, as Mr Sunak considers blocking human rights laws as part of the push, a Conservative Party source told the Guardian: "This would tear the party apart. Several cabinet ministers and the [moderate] One Nationers would not stand for it – the prime minister wouldn't even get it through the Commons. Never mind that this wouldn't placate the head-bangers on the right either."
Mr Sunak's updated Rwanda treaty is expected to be presented to MPs this week after chancellor Jeremy Hunt's autumn statement.
The treaty is expected to attempt to address the Supreme Court's concerns around "refoulement" – the potential for refugees rejected by Rwanda to be sent back to the country they are fleeing.
Asked on Sunday whether the government would go further and leave the ECHR, Mr Hunt said: "We don't believe at this stage that that is necessary … We don't believe it will come to that, at this stage – we don't want to do that."
However, the chancellor added that the government was determined to stop "foreign judges" from deciding who comes to the UK. "In the end, our bottom line is clear – it is elected representatives in parliament that should make the decision."