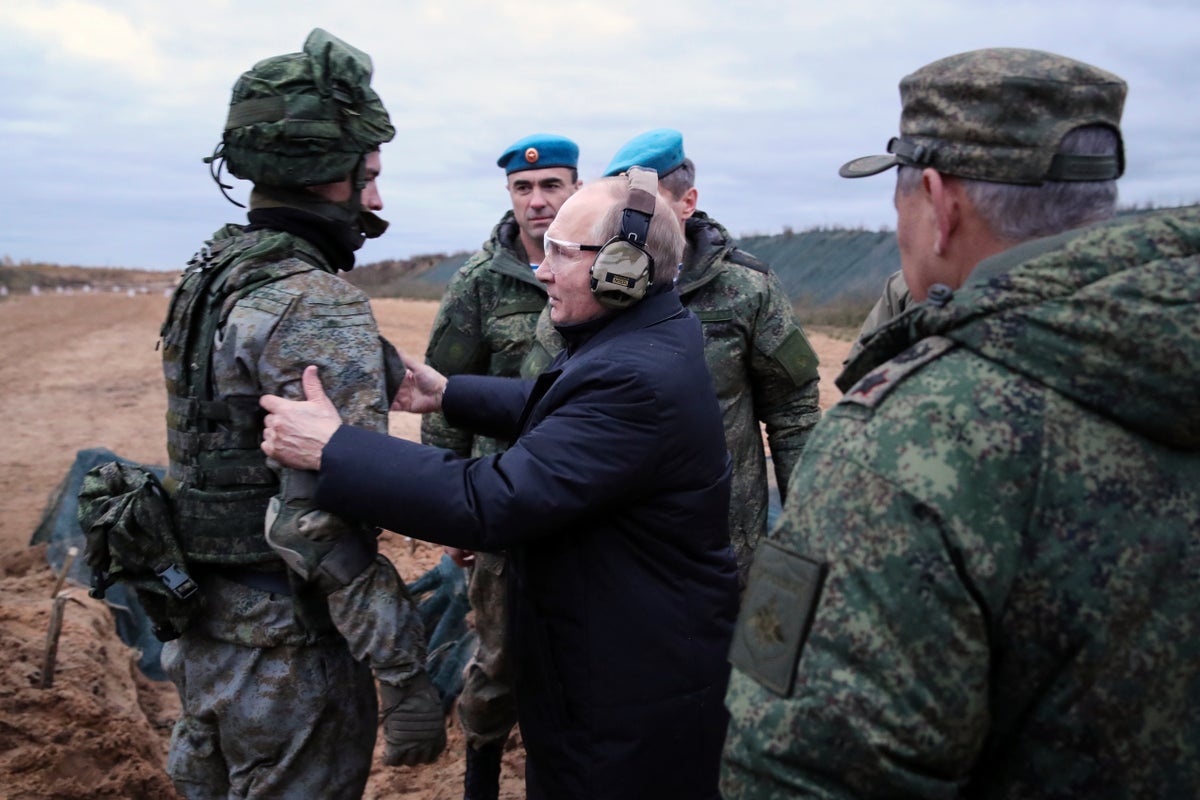 Russian troops are likely using shovels for "hand-to-hand" combat in Ukraine because of an ammunition shortage, UK intelligence has said.
In its update on the war on Sunday, the UK's Ministry of Defence said Vladimir Putin's troops were ordered to attack a Ukrainian position armed just with "firearms and shovels" late last month.
It said the shovel was an MPL-50 – a tool that was designed in 1869 and has not changed much since. The MoD said it "highlights the brutal and low-tech fighting" that has characterised much of the war.
It said: "In late February 2023, Russian mobilised reservists described being ordered to assault a Ukrainian concrete strong point armed with only 'firearms and shovels'. The 'shovels' are likely entrenching tools being employed for hand-to-hand combat.
"The lethality of the standard-issue MPL-50 entrenching tool is particularly mythologised in Russia. Little changed since it was designed in 1869, its continued use as a weapon highlights the brutal and low-tech fighting which has come to characterise much of the war.
"One of the reservists described being 'neither physically nor psychologically' prepared for the action.
"Recent evidence suggests an increase in close combat in Ukraine. This is probably a result of the Russian command continuing to insist on offensive action largely consisting of dismounted infantry, with less support from artillery fire because Russia is short of munitions."
The MoD did not say where the battles where shovels were being used took place.
Russian mercenary boss Yevgeny Prigozhin has blamed Russian deaths in Ukraine on the recent shortage. He recently posted an image of his dead troops in Ukraine, calling for ordinary Russians to help.
Last month he said in a message to his press service: "These are the guys who died yesterday because of so-called 'shell shortages'. There are five times more of them than there should have been,"
He called for Russians to demand the defence ministry give ammunition to his troops, though he did not want them to resort to protests.