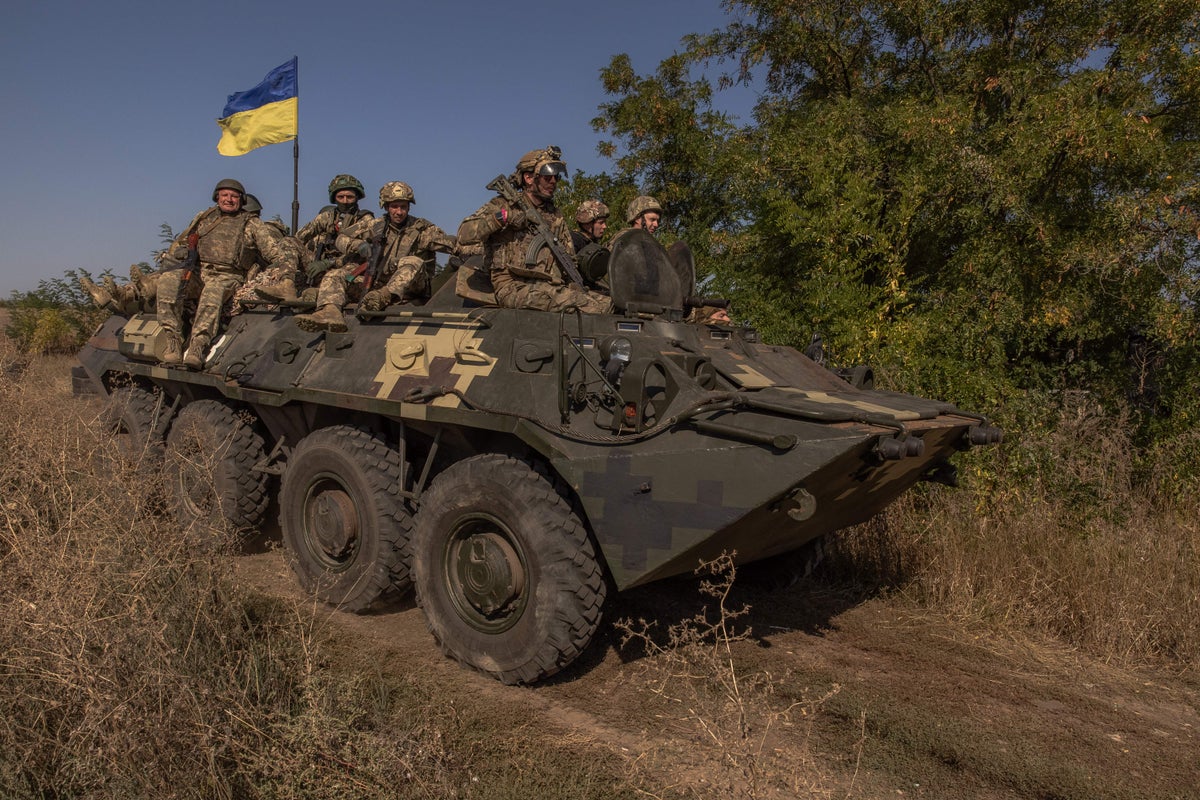 Close to 250 of Vladimir Putin's soldiers have been killed or injured in southern Ukraine in the past 24 hours, a Ukrainian military commander said.
Ukraine's authorities said the casualties occurred on Saturday in Tavria, a village in southern Ukraine's Zaporizhzhia, just 23km from the major town of Tokmak, where Ukrainian forces are looking to advance for a strategic territorial advantage.
"Over the last day, the enemy lost 248 people (84 dead, 163 wounded and one captured)," Brigadier General Oleksandr Tarnavskyi, who is in-charge of the strategic and operational group of forces in Tavriia, said in his Telegram channel on Sunday.
He said the Russian losses also include 20 units of military equipment, including a tank, three anti-aircraft guns and three ammunition depots.
"In general, during the past day, the enemy attacked our positions 23 times and carried out 717 shelling and 23 airstrikes. Artillery units of the Defense Forces of the Tavriia direction performed 1,236 fire missions during the day," he said, detailing the military offensive in the area.
The Ukrainian General Staff said its forces continued offensive operations in the Melitopol direction and near Bakhmut.
Russian forces continued limited ground attacks in the Donetsk-Zaporizhia Oblast border area on 30 September but did not make any confirmed advances, said the Institute for the Study of War (ISW), a US-based think-tank monitoring the war, in its latest assessment of the battlefield situation.
"Ukrainian forces continued counteroffensive operations in western Zaporizhia Oblast on 30 September but did not make any confirmed advances. The Ukrainian General Staff reported that Ukrainian forces continued offensive operations in the Melitopol (western Zaporizhia Oblast) direction," the ISW said.
While the town is 12 miles from the existing front line, wrestling its control before the rains wet the battlefield will result in Ukraine taking over Russia's key railway, command and logistics hub.
Russia's forces have reportedly guarded the prized town with fresh defensive networks to halt Ukraine's push to the north.
Ukrainian forces have around 3-5 weeks to dismantle the second layer of Russian defences laid on the road and fields to Tokmak.
Earlier this week, military analyst Roman Svitan said there have been "three or four days of painstaking hard work by our assault group and commanders in the area which have led to very serious problems for the Russians".
"I would not speak of a breakthrough until we reach Tokmak."