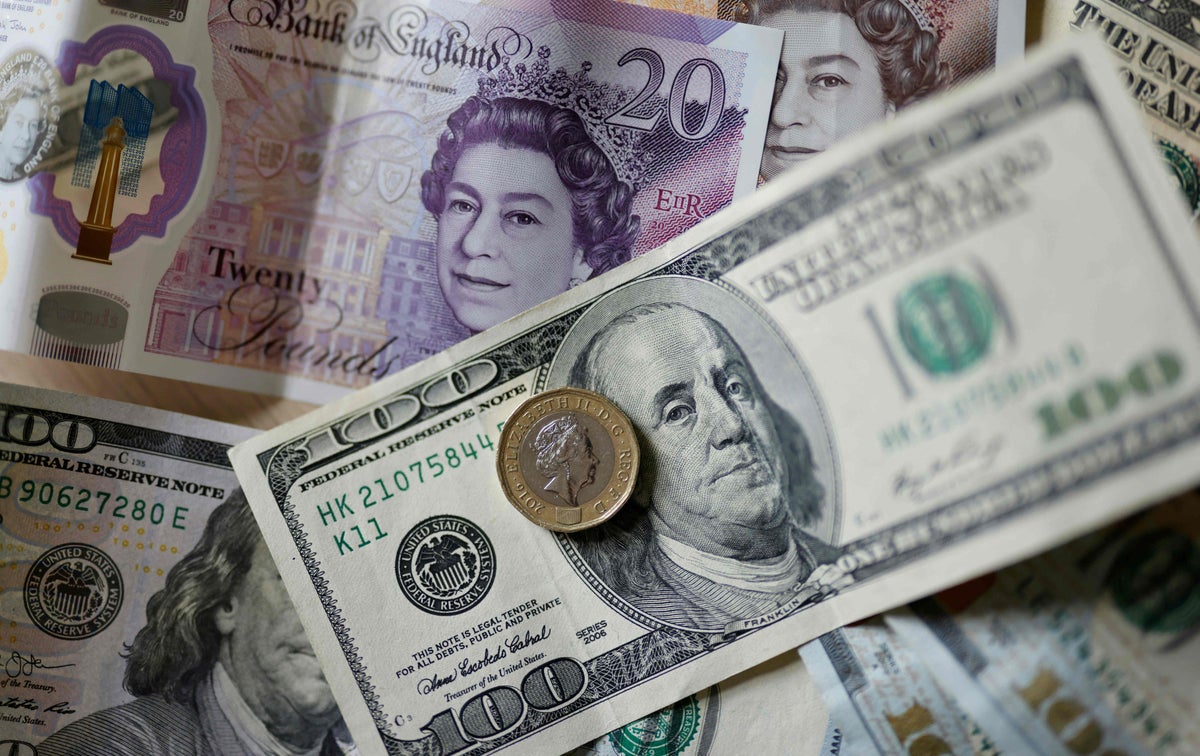 The pound has plummeted to its lowest level against the dollar in history, falling more than 4 per cent, as the markets responded to the announcement of the biggest tax cuts in 50 years.
Sterling tumbled to $1.035 on Monday in early Asia trading before it regained some ground to about $1.05, still a 20-year low.
The collapse of the pound comes after chancellor Kwasi Kwarteng hinted that more tax breaks could come after his mini-Budget on Friday announcemed the biggest tax cuts in five decades at the same time as a boost to spending.
Mr Kwarteng on Sunday attempted to assuage people's fears that the mini-Budget mainly helps the rich, saying the cuts "favour people right across the income scale". Mr Kwarteng insisted he is "focused on tax cuts across the board".
Prime minister Liz Truss has also defended the package, despite analysis suggesting the measures, which include abolishing the top rate of income tax for the highest earners, will see only the incomes of the wealthiest households grow while most people will be worse off.
The sluggish performance of the pound has added to the concerns of investors amid a bleak market outlook and the risk of recession, as winter approaches and the war continues in Ukraine.
The price of imports of commodities valued in dollars, such as oil and gas, are set to soar if the pound continues to remain at such a low level against the US currency.
Ms Truss defended the fiscal package and said her government is "helping ordinary people with their taxes".
"We all need to decide what the tax rates are in our own country, but my view is we absolutely need to be incentivising growth at what is a very, very difficult time for the global economy," she told CNN.
Mr Kwarteng is considering a further shake-up of UK taxes on top of abolishing the top 45p income tax rate for Britain's wealthiest people.
He is expected to abolish a charge for parents who earn more than £50,000 and claim child benefit, increase the annual allowances on pension pots and to provide a tax break for people who stay at home to care for children or loved ones.
The latest tax-slashing fiscal measures, which are mostly fuelled by fresh borrowing, have been denounced by opposition parties which said the government's plans were an admission of 12 years of Tory economic failure.
Labour leader Sir Keir Starmer slammed the government's "wrongheaded" economic policies as he pledged to reverse the income tax cut for people earning more than £150,000.