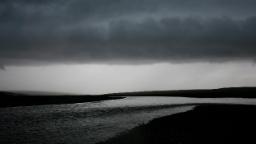 Editor's Note: Lisa Murkowski, a Republican, is the senior US senator from Alaska. She is a senior member of the Committee on Energy and Natural Resources, having previously served as chair. Dan Sullivan, a Republican, is the junior US senator from Alaska. He sits on the Senate Armed Services and Environment and Public Works committees. Mary Peltola, a Democrat, is a US representative for Alaska and the first Alaska Native elected to Congress. She serves on the House Committee on Natural Resources and the House Committee on Transportation and Infrastructure. The views expressed in this commentary are their own. View more opinion on CNN.


CNN
 — 

The Biden administration will soon make a final decision on a major oil drilling project in Alaska — the Willow Project. As the state's congressional delegation — two Republicans and one Democrat — we represent Alaskans who are united in strong support of the project and urging its swift reapproval.
We all recognize the need for cleaner energy, but there is a major gap between our capability to generate it and our daily needs. Even those who practice a subsistence lifestyle in Alaska — living primarily off the land and water — rely on boats, snowmachines and ATVs, and those all need fuel. In rural parts of our state, gasoline prices have been as high as $18 a gallon. That is crippling — both for our economy and for the practice of traditional livelihoods, which new energy supplies will only help.
We need affordable energy today, and we will need it well into the future. And both are reasons why Willow matters.
First, the basics.
Willow is in the National Petroleum Reserve-Alaska (NPR-A), an area in northwest Alaska roughly the size of Indiana. In 1976, Congress re-designated the area explicitly for environmentally responsible resource development. That occurs based on sound science and the best available technology, and is carried out in careful balance with the subsistence and economic needs of Alaska Native communities on our North Slope.
The project's developer, ConocoPhillips, says it has paid approximately $120 million to the federal government for lease acquisition and rental costs, which it started to acquire during the Clinton-Gore administration. After a decade of preliminary environmental studies, the company listened as the Obama-Biden administration urged development in the petroleum reserve and ultimately applied to develop Willow in 2018.
More than five years later, after several rounds of environmental analysis, career civil servants at the Bureau of Land Management have recommended Willow's approval with some modifications to reduce the project size and footprint.
Now, the question is whether the Biden-Harris administration recognizes that Willow will dramatically benefit the Alaska Native people who live on the North Slope, our state's stagnant economy and our nation's energy security — all while creating hundreds of permanent jobs and thousands of temporary ones, and generating fewer emissions than imported oil.
This should be an easy decision. The administration has made combating climate change a priority, while also acknowledging that the transition to cleaner energy will take time. In the meantime, we need oil, and compared to the other countries we can source it from, we believe Willow is by far the most environmentally responsible choice.
In total, the Bureau of Land Management's preferred project will impact just 429 acres, which is a tiny fraction of the 23-million-acre petroleum reserve. The Biden administration has separately blocked surface development on 11 million acres of NPR-A, meaning that Alaskans are asking to develop an area of land 25,600 times smaller than what has been placed off limits.
Willow is meticulously planned and will be developed safely. It will adhere to hundreds of lease stipulations and best practices — including the use of ice roads and underground extended reach drilling — to minimize impacts.
Despite its small size, the project will still deliver immense benefits. According to ConocoPhillips, it will provide 2,500 construction jobs, 75% of which will be union jobs. According to the Bureau of Land Management's estimates, the government revenues it generates over the life of the project, up to $17 billion, will be split among the federal government, the state of Alaska and indigenous North Slope communities — helping to pay for roads, schools, medical clinics and basic infrastructure, and potentially contributing to further gains in the life expectancy of Alaska Natives.
Because of its small footprint and enormous benefits, many indigenous subsistence hunters and whalers in the region strongly support Willow. North Slope residents, primarily the Inupiaq people, have voiced their strong desire to see it move forward, as have the Alaska Federation of Natives, the bipartisan Alaska State Legislature, and state and national labor groups.
The administration has made social justice and racial equity priorities. There is no greater example than the indigenous population of the North Slope asking for this economic development to benefit all their people through self-determination.
Another reason to approve Willow is that it will boost our nation's energy security. We can learn not just from Europe's example with Russia but also from California, which has imported more as Alaska's production has declined. California's recent actions — importing from Saudi Arabia, then Russia, and most recently from countries drilling in the Amazon rainforest — are a recipe for the empowerment of OPEC+ and needless environmental devastation beyond our borders.
The reality, as President Joe Biden has acknowledged, is that the world will need oil for some time to come. Even under best case net-zero emission scenarios, the world is projected to use 75 million barrels per day in 2030 and nearly 23 million barrels per day in 2050.
If Willow is rejected, emissions won't magically go down. That's because the US will have to import more oil from elsewhere — like Venezuela and Saudi Arabia — at higher cost, with greater environmental impact, and at untold risk to our national security. This is clearly reflected in the Department of Interior's environmental assessment.
The reapproval of Willow is not a violation of President Biden's pledge to restrict new oil leasing, either. The project was already approved when he took office. Its reapproval, following a lawsuit, would help signal the administration is serious about both climate and energy policy, understands Alaska's economic needs and has heard the vast majority who support it.
Alaskans are not ignorant about our changing climate. We are on the front lines and see the impacts every day. Still, we know that clean energy cannot manifest overnight. We have to work our way there.
As we do, we must prioritize American energy to meet our continuing needs. There's no better way to do that than through oil responsibly produced from a petroleum reserve in Alaska, with a small environmental footprint, that significantly benefits the people who live there and support it as well as the rest of our great nation.
We hope President Biden and his team agree.