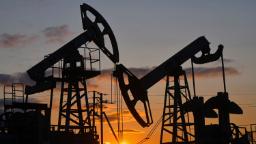 New York
CNN
 — 

Oil prices could climb well into triple-digit territory by next year if Russia and Saudi Arabia don't unwind their aggressive supply cuts, Goldman Sachs warned its clients.
The Wall Street bank had already factored in the possibility of high oil prices long before Russia and Saudi Arabia announced, earlier this week, that they were extending production cuts through the end of 2023. That announcement lifted Brent crude oil above $91 a barrel for the first time in 10 months. Brent crude is the world's oil price benchmark and is produced in the North Sea.
Goldman Sachs had forecast Brent oil to be $86 in December and $93 at the end of 2024. Now, the bank says it sees "two bullish risks" to its prediction.
First, Goldman Sachs expects Saudi oil supply to be 500,000 barrels per day smaller than previously anticipated. That alone should add $2 to the per-barrel price of oil.
Secondly, Goldman Sachs warned that some of its assumptions for oil production may be incorrect if the OPEC+ cut extensions continue.
The bank had expected that in January the countries would bring back half of the 1.7 million barrel per day cut that was announced in April. Now the bank is floating the possibility of an even longer extension.
"Consider a bullish scenario where OPEC+ keeps the 2023 cuts…fully in place through end-2024 and where Saudi Arabia only gradually raises production," analysts at Goldman Sachs wrote in the report.
In that scenario, Brent oil prices would likely climb to $107 a barrel in December 2024, the bank said.
Goldman Sachs stressed that this is not the bank's "baseline view" because such a strategy could backfire.
Even though higher oil prices would help Saudi Arabia balance its budget and Russia fund its war machine, Goldman Sachs said triple-digit oil prices could cause US shale producers to increase their supply to lower prices. Plus, higher prices could drive more investment into clean energy.
The other reason OPEC+ may not want $100 oil, according to Goldman Sachs, is because of the "political importance of US gasoline prices."
US presidents don't want to see gasoline prices jump, particularly before an election.
Asked about the Russian and Saudi supply cuts on Wednesday, US National Security Advisor Jake Sullivan told reporters that President Joe Biden is focused on "trying to do everything within his toolkit to be able to get lower prices for consumers at the gas pump."
"The thing that we ultimately stand for is a stable, effective supply of energy to the global markets so that we can in fact deliver relief to consumers at the pump," Sullivan said.