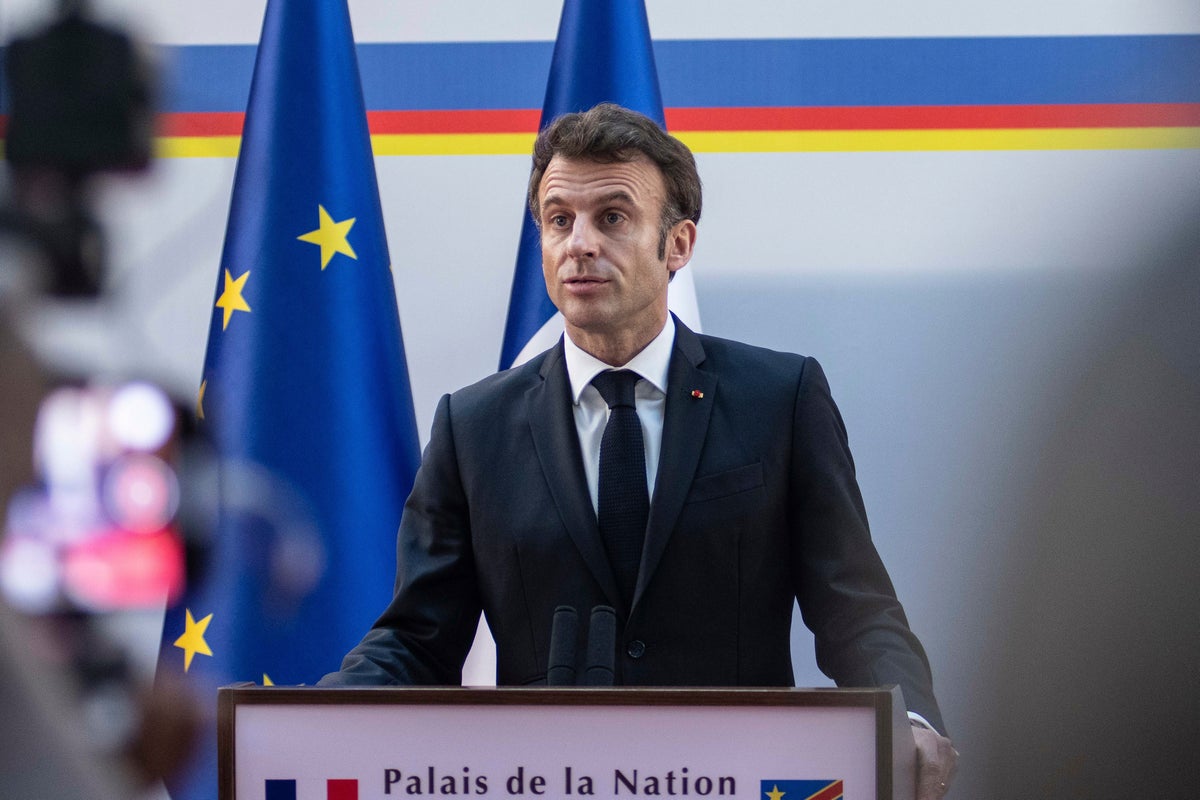 Emmanuel Macron is expected to reject Rishi Sunak's request to return small boat asylum seekers to France at a key meeting in Paris, after the UK disregarded his call to establish more safe and legal routes. The French president will not publicly embarrass Mr Sunak over the issue, which could prove a major stumbling block to UK's hopes of a breakthrough, but sources made clear his position had not changed.
Ahead of the first UK-France summit in five years, a French diplomatic source said that Mr Sunak's newly unveiled plan to turn away all migrants on small boats had not changed the dial, adding: "The general assessment has not changed, you can't solve the issue only with more police on the coast."
Paris sources have reportedly briefed that the summit should be seen as the "beginning of a beautiful renewed friendship".
It comes just a week after Mr Sunak signed a new agreement with the EU designed to ease tensions over Northern Ireland and just weeks before the King travels to France for a state visit.
But the French president has in the past made a series of speeches calling for the UK to do more to reduce the push factors driving asylum seekers to northern France and across the Channel.
Addressing the European Parliament in January 2022, Mr Macron said: "We will not be able to resolve this issue if the way of dealing with the subject of migration does not change on the British side … they have not sufficiently organised legal, stable, secure ways and means to seek asylum in Britain."
Away from return agreements, Elysee Palace sources have reportedly briefed that a deal could be signed off on "strengthening" co-operation on the border through "multi-year financing", however.
A No 10 source said:"Tackling illegal migration is a global challenge and it's vital we work with our allies, particularly the French, to prevent crossings and loss of life in the Channel. We want to work together with the French so we can build on the joint approach we agreed last year and keep stepping up patrols and enforcement activity to clamp down on the gangs and stop more boats. This …summit will be an opportunity to do just that."
When it comes to safe and legal routes minister have hailed the arrival of hundreds of thousands of people from Ukraine and Hong Kong, but those schemes bypassed asylum processes with the creation of bespoke visas that do not grant refugee status.
Home Office figures show that in 2022, fourteen times more refugees were granted asylum after travelling to the UK themselves than were resettled by the British government.
Over 16,600 people were granted asylum after travelling to the UK – including many who arrived on small boats – while only 887 refugees were brought to the UK under the government's flagship "UK Resettlement Scheme".
A further 216 people were resettled under the separate Community Sponsorship Scheme, and 22 Afghans who missed the August 2021 evacuation were brought to Britain.
While 4,473 partners and children of refugees living in the UK were allowed in on family reunion visas, the figure is 40 per cent down on 2019 and the route is not open to other relatives.
The Prime Minister will be joined in France by a number of cabinet ministers including Home Secretary Suella Braverman, Foreign Secretary James Cleverly and Defence Secretary Ben Wallace.