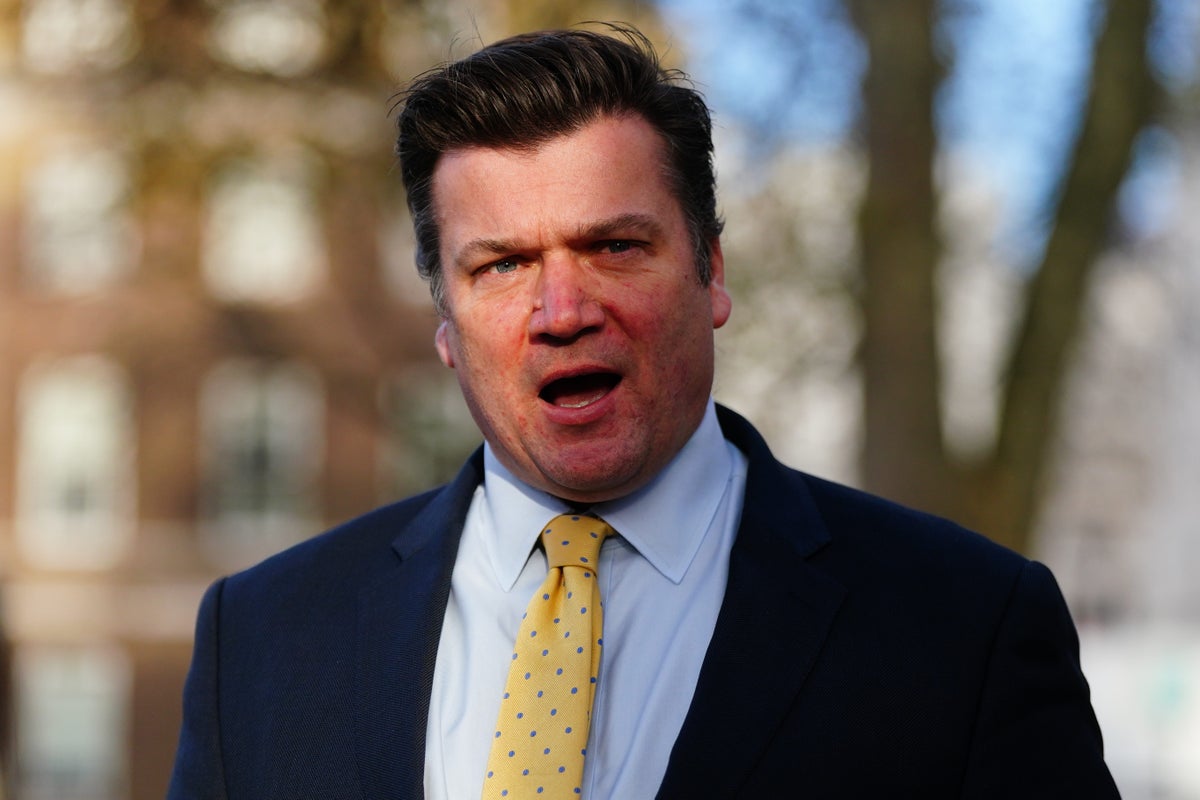 There have been "robust" public and private clashes between the Ministry of Defence and Treasury over funding levels ahead of next week's Budget, the armed forces minister acknowledged.
James Heappey and Defence Secretary Ben Wallace have been vocal in setting out the scale of increased investment required by the military.
Jeremy Hunt will set out his Budget on Wednesday, while an updated version of the Government's foreign and defence strategy setting out the response to Vladimir Putin's invasion of Ukraine and the threat posed by China will be unveiled on Monday.
Mr Heappey told the Commons Defence Committee: "There have been some robust exchanges with the Treasury in public.
"And there have been some even more robust exchanges behind closed doors."
Earlier this week Mr Wallace said he was "pretty confident" he would receive the investment the armed forces require, although reports have suggested he will receive a rise of around £4-5 billion rather than the £11 billion he had sought over the next two years.
Despite reported criticism from the UK's allies about its level of military readiness, Mr Heappey insisted: "I don't think we are a second-tier army".
But, he added: "I think that the Secretary of State and I have both made a virtue over the last three years about being very honest about the consequences of decisions taken – perfectly reasonable decisions taken – during the Iraq and Afghanistan years to disinvest in the capabilities that allow you to move large forces quickly."
Mr Heappey was pressed by MPs about the supply of warplanes to Ukraine, with calls for surplus RAF Typhoons to be given to Volodymyr Zelensky – in part to encourage other nations to follow suit.
The UK has not ruled out sending Typhoon aircraft to Kyiv while the war with Russia continues, although that was unlikely in the short term given the logistical complexities and the four-to-six month training period required for Ukraine's experienced fighter pilots.
Mr Heappey said: "It's not quite as binary as 'definitely not now' and 'definitely only in peacetime'. The Prime Minister has said he wants us to look at all options so that that political choice remains available to him.
"The Secretary of State has been very clear that it's not happening now – that's right – but the pilots being trained and the wider work we are doing to deliver on the Prime Minister's ask is all around giving him further political choice if and when that's necessary."
The UK's decision to supply Challenger 2 battle tanks to Ukraine helped encourage the US and Germany to follow, and Mr Heappey was urged to take a similar approach with jets.
"We are very aware of the leverage that things we could gift could have, but it can't just be symbolic," Mr Heappey said.
"Challenger 2, yes, was catalytic, but Challenger 2 is also a warfighting capability."
But he said it was "eminently possible" that the UK could supply Typhoons, or provide RAF cover, to backfill for other nations with more suitable planes – such as Soviet-era Migs or Sukhoi jets held by eastern European states, Sweden's Gripen or various Nato F-16s – for the Ukrainians in the short term.
Defence Committee chairman Tobias Ellwood told the minister: "I think the message comes loud and clear that Putin is the most destabilising force in Europe at the moment, we have equipment that can help stand up to that."
Calling for faster action, he said that "if we don't put this fire out in the next few months, we're going to end up with a stalemate and Putin then does claim victory".