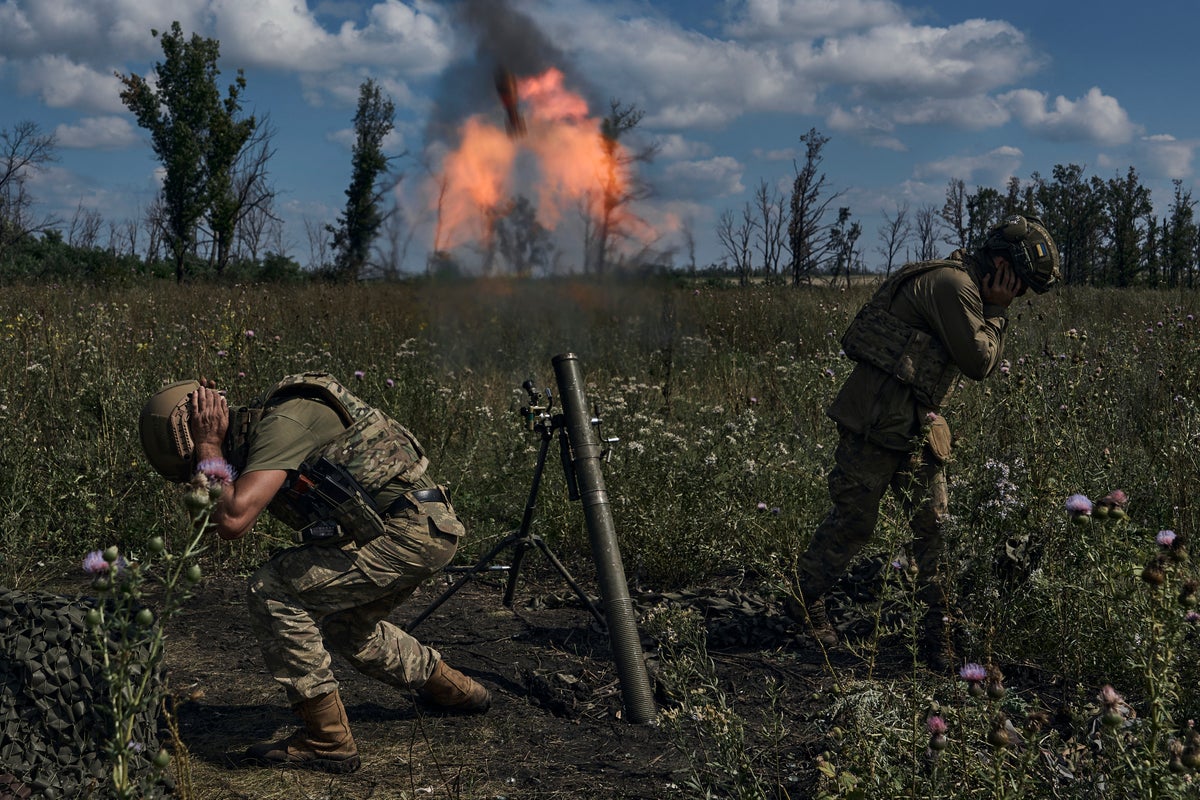 Ukraine's offensive against Russia's forces is making slow progress and there may not be a major breakthrough of Russian lines in the next two months as had been previously envisaged, according to Western officials.
However, "focusing on such tactical issues" is counterproductive and there is a need to look at the bigger picture, the officials said, adding that this shows Vladimir Putin is losing the war and Ukraine has retaken sizeable areas of territory overall since Moscow's invasion began.
"The Ukrainian offensive is slower than we anticipated a couple of months ago. That is an acknowledgement of Russian defences. And it's also an acknowledgement of how Ukraine is having to pull together a force that is a mixed fleet of both old equipment and donated equipment… and a civilian population that have been thrown to the fore and doing some of the toughest things in land warfare, which is getting through a minefield [which form a layer of Russia's defences]," one official said.
"Russia has lost either killed or wounded over 270,000 people and [destroyed] over a couple of thousand tanks, and if you add that to armoured fighting vehicles [then it is] over 4,000 fighting vehicles," the official added.
"There has been an enormous drain on on Russia, and particularly its its army and its combat effectiveness," the official said. "And then in the broadest base, you're seeing Russia under economic pressure and under diplomatic pressure. "
Armour supplied by the West, including German Leopard tanks, have been damaged or destroyed in the prolonged battles continuing in the east and south across the last three months. The first of 14 Challenger II tanks provided by Britain was put out action near Zaporizhzhia this week.
According to defence sources, it was immobilised by a mine and then targeted by a Russian Lancet loitering drone. There are no plans, sources say, to replace it at present from within the 145 Challenger IIs currently available for deployment.
The Western officials said that arms supplies to Kyiv will continue and denied that "war fatigue" will begin to spread unless Volodymyr Zelensky's government can show significant success in the near future. That is something that has been suggested by a number of European politicians.
It has also been argued that the Kremlin is betting on American backing for Ukraine fraying as the US presidential campaign gets underway next year. The possibility of Donald Trump – who was accused of being the "Muscovian candidate" when he was previously in the White House – winning greatly adds to this concern.
"Russia thinks time is on its side, we think times is on our side," another official said. "It has been put that if you're Putin you're gambling that Donald Trump wins the next [US] election. But that is quite a long way away."