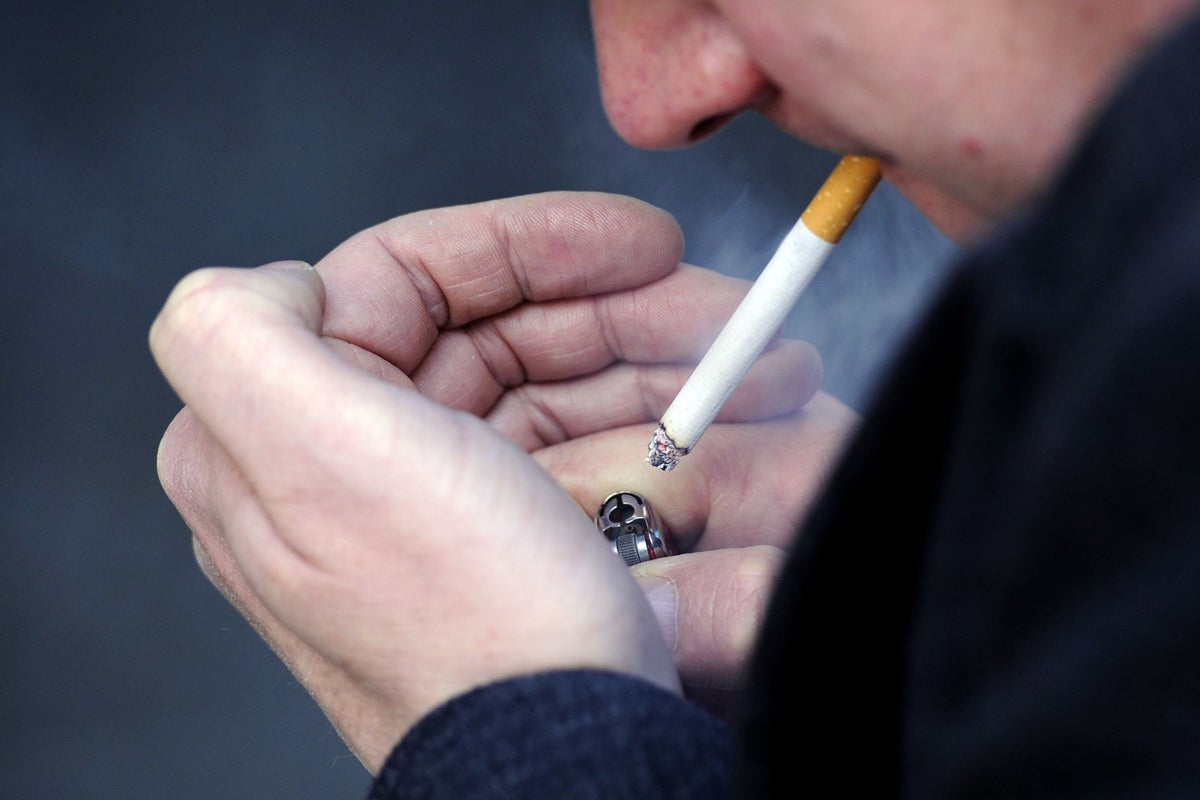 Lucky Strike cigarette maker British American Tobacco (BAT) has signed a deal to withdraw from Russia, 561 days after the country launched its full-scale invasion of Ukraine.
The company, which also makes Dunhill, Kent and Pall Mall, said it has "entered into an agreement to sell its Russian and Belarusian business", adding that the deal complies with both local and international laws.
It promised to not receive any "financial gain from ongoing sales in these markets".
The company said: "The buyer is a consortium led by members of BAT Russia's management team which, upon completion, will wholly own both businesses."
Employees will be kept on terms "comparable to their existing BAT terms for at least two years post-completion", the business added.
The deal is expected to complete within a month.
The new owners will rename the business ITMS Group.
BAT has a head office in Moscow, 75 regional offices and a factory in St Petersburg. It also has an office in Belarus.
The Russian and Belarusian business accounted for around 2.7% of BAT revenue at the end of June, and 2.5% of adjusted profit from operations, allowing for currency fluctuations.
BAT had been under pressure to leave Russia from the start of the war.
It is almost 18 months since the tobacco giant said "BAT's ownership of the business in Russia is no longer sustainable in the current environment", and that it had "initiated the process to rapidly transfer our Russian business".
But as the war dragged on there were few signs that progress was being made.
In a letter to BAT chief executive Tadeu Marroco in July, campaign group B4Ukraine said: "Our research shows that BAT still remains significantly exposed to the Russian markets and the risks associated with Russian operations.
"These activities in Russia risk enabling and financing Russia's violations of IHL and human rights law during the ongoing invasion and occupation of Ukraine."
It added: "Russia is violating international humanitarian law, including war crimes and crimes against humanity, through attacks on civilians and civilian infrastructure (e.g. mass executions, sexual violence, torture, forcible transfer of civilians)."
BAT had so far managed to avoid the fate of fellow cigarette makers Philip Morris International and Japan Tobacco International, which were listed as "international sponsors of war" by the Ukrainian government.
The list also includes UK companies Unilever and Mondi, as well as consumer giant Procter & Gamble, cosmetics company Yves Rocher, Cadbury's owner Mondelez, Bacardi, PepsiCo, and chocolate maker Mars.