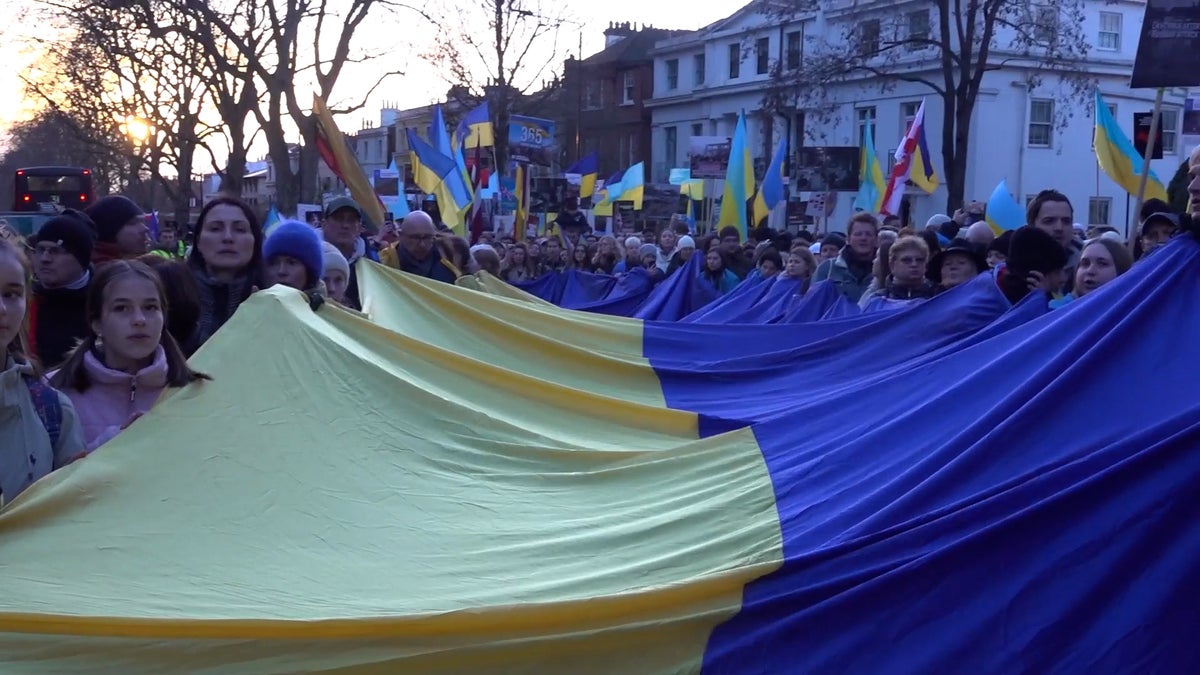 Crowds marched to the Russian embassy in London in a show of defiance against the ongoing invasion of Ukraine.
Thousands gathered at the embassy on 24 February to mark the one-year anniversary of the war.
This footage shows the scene in London as the crowd demonstrated with Ukrainian flags and signs with anti-war messages.
A vigil was held the night before at Trafalgar Square, where Dame Helen Mirren was among those to speak out against the conflict.
Click here to sign up for our newsletters.