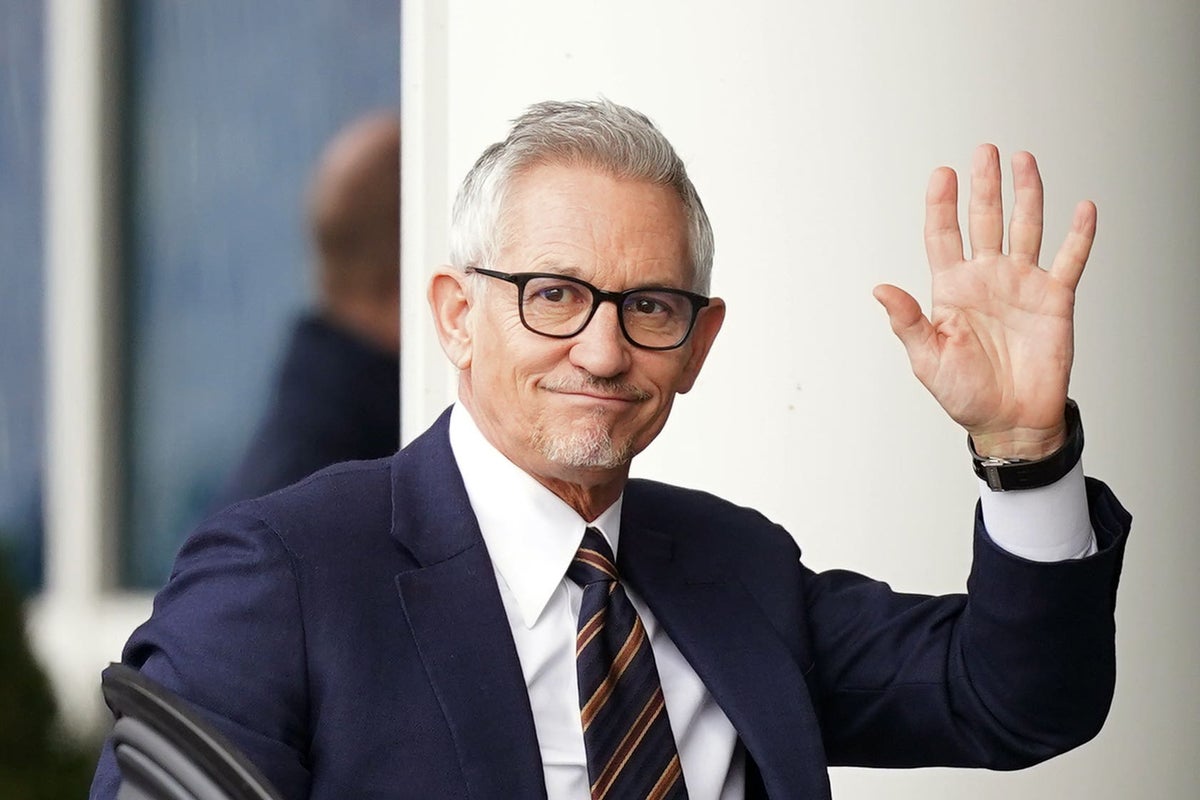 Labour has compared Tory pressure on the BBC to suspend Gary Lineker to something akin to Vladimir Putin's Russia – sparking a new row in the saga.
Shadow culture secretary Lucy Powell accused Tory ministers and MPs of orchestrating a "cancel campaign" which saw the Match of the Day host pulled off air.
Despite the star's reinstatement, the Labour MP said the saga had "exposed how susceptible the BBC leadership is to government pressure" and highlighted Tory hypocrisy on free speech.
Ms Powell told the Commons: "After days of holding off, the BBC capitulated to a Tory cancel campaign orchestrated by ministers and members opposite with their friends in their press and took Mr Lineker off air."
"What does she think it looks like to the outside world that a much-loved sports presenter is taken off air for tweeting something the government doesn't like? It sounds more like Putin's Russia to me," she added.
But Tory culture minister Julia Lopez fired back – arguing that any comparison with Moscow's authoritarian regime was "disgraceful" and "way off the mark".
Ms Lopez insisted: "We have not as ministers sought to intervene or interfere in how this process has been handled by the BBC."
She added that the government supported "the independence of the BBC and the ability of the director general to make decisions".
Ms Powell called on ministers to set out any contact with BBC executives or board members during the furore which followed Lineker's tweet comparing the rhetoric on asylum to 1930s Nazi Germany.
The Labour frontbencher also accused the Tories of pursuing "a deliberate strategy of undermining the BBC to keep it over a barrel to get themselves more favourable coverage".
Several Tory MPs had called for the corporation to sack or suspend Lineker if he failed to apologise for his tweet last week.
MPs expressed their outrage over the "capitulation" which saw the BBC announce that Lineker would return to his job without an apology and an independent review of social media guidelines would be carried out.
Philip Davies, MP for Shipley warned that would hasten the end of the licence fee. Fellow right-winger John Hayes attacked "smug, arrogant and avaricious football pundits" during the Commons debate on Tuesday.
But SNP frontbencher John Nicolson said told the culture minister that her Tory colleagues had "overplayed their hand in trying to influence BBC decision making".
The Scottish national party's culture spokesman also added to the pressure on BBC chairman Richard Sharp, saying he "appears to be in hiding" during the Lineker saga.
Mr Sharp – subject to an investigation over impartiality after it emerged he had helped Boris Johnson secure an £800,000 loan – has donated to the Tory party.
Mr Nicolson called for a new system for public service appointments with "no more party donors, either Tory or Labour, appointed in future".
Labour said the government had "seriously damaged the BBC's reputation by appointing a chair embroiled in the personal finances of the prime minister who gave him the job".
Ms Powell said Mr Sharp was "completely unable to carry out his role of providing competence, credibility and independence".
Roger Bolton – an ex-senior executive at the BBC who has called for Mr Sharp to resign – pointed out that any changes to social media guidelines recommended by the review would have to be approved by Mr Sharp.
Mr Bolton told The Independent: "Can you have someone in charge who is not seen as impartial by many people? How can he stay? In the biggest crises for the BBC for the last few years he could not fulfil his role. He should make way."