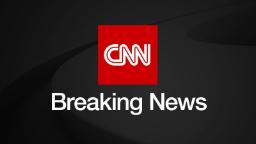 CNN
 — 

At least 16 people have been killed, including a child, after a Russian missile struck a market in a town in the eastern Ukrainian region of Donetsk, officials said, in one of the worst attacks in months.
Ukrainian Prime Minister Denys Shmyhal said 20 others were wounded in the attack on Kostiantynivka.
"Russian troops are terrorists who will not be forgiven and will not be left in peace," he wrote on Telegram. "There will be a just retribution for everything."
Kostiantynivka is close to the front lines around Bakhmut and frequently crowded with military personnel.
Videos from the scene show a fierce fire and plumes of thick black smoke.
Ukrainian President Volodymyr Zelensky branded the attack as "utter inhumanity."
"When someone in the world still attempts to deal with anything Russian, it means turning a blind eye to this reality. The audacity of evil. The brazenness of wickedness. Utter inhumanity," he said.