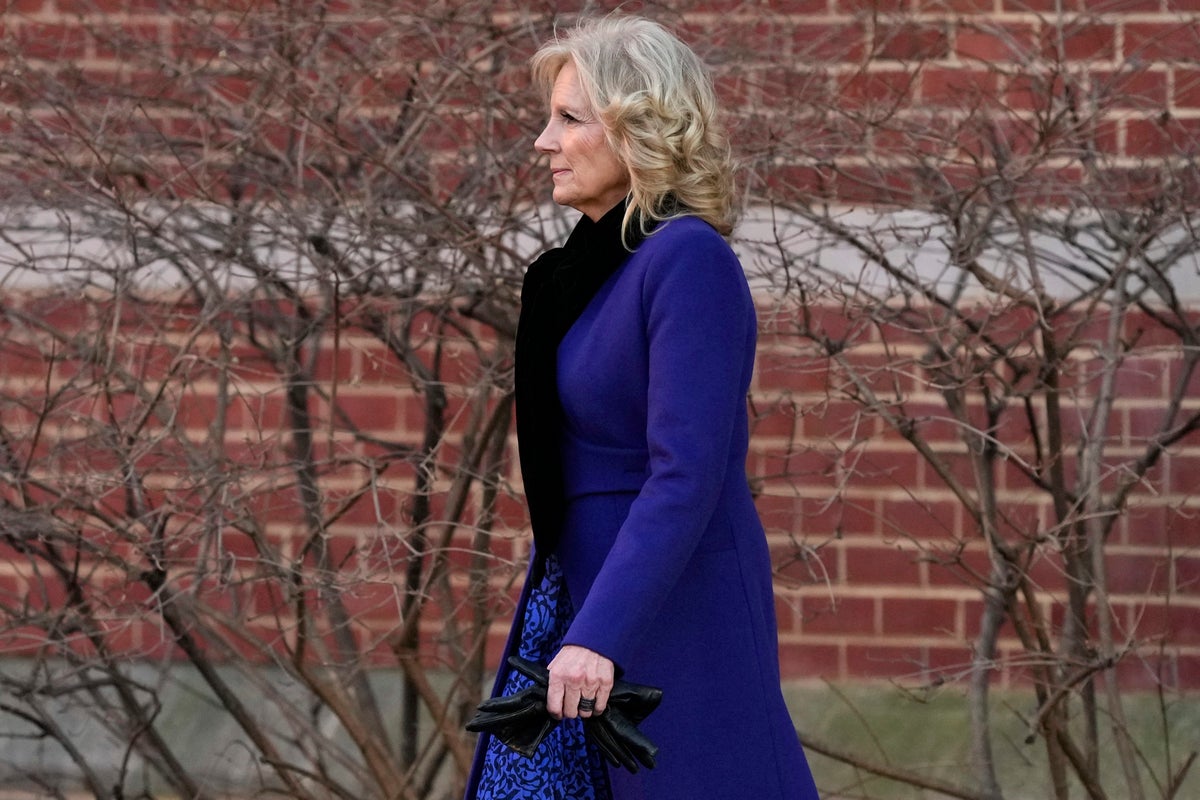 Jill Biden has dismissed concerns about her husband's age and mental fitness, saying he would "never" consider taking a competency test.
Ms Biden's comments come as the couple prepared for a possible re-election campaign despite concerns raised over the president's age. Joe Biden will be 86 years old at the end of his second term if he wins the presidential elections next year.
The first lady's comments were about a proposal by Republican presidential candidate Nikki Haley for politicians over 75 to undergo a mental competency test.
In a recent interview with CNN due to air on Monday, Ms Biden called the proposal "ridiculous" and said that she and her husband would "never" consider taking such a test.
"We would never even discuss something like that," she said.
Despite concerns, Ms Biden has defended her husband's stamina, citing his recent travel schedule, which included trips to Poland and Ukraine.
She said her husband's ability to travel and work "each and every day" showed he was fit to serve as president.
"How many 30-year-olds could travel to Poland, get on the train? Go nine more hours, go to Ukraine, meet with President (Volodymyr) Zelensky?" she said.
"So, look at the man. Look what he's doing. Look what he continues to do each and every day."
When asked about her husband's potential re-election bid, the first lady said she was "all for" it, but that it was ultimately his decision.
"It's Joe's decision," she said. "And we support whatever he wants to do. If he's in, we're there. If he wants to do something else, we're there too."
She also left open the possibility that he may choose not to run, saying, "If he wants to do something else, we're there too."
The proposal for a competency test for politicians over 75 has been criticised as ageist by some, including senator Bernie Sanders.
The independent senator from Vermont called the proposal "absurd" in an interview with CBS News last month and said age should not be used as a factor in judging a person's competency.