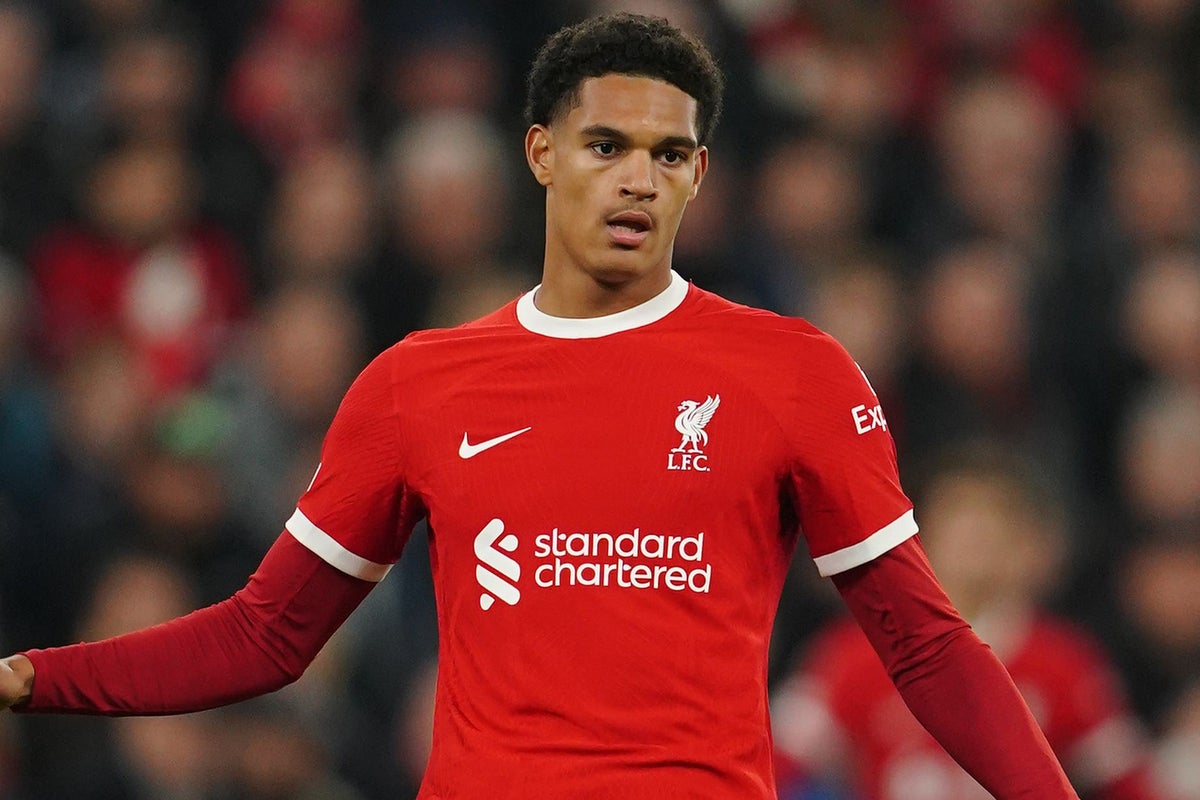 Liverpool's Jarell Quansah insists he has achieved nothing yet because he is not classed as one of the world's greats.
The defender has made his Anfield breakthrough this season and earned the faith of boss Jurgen Klopp.
The manager said this month he was surprised about his rapid rise, with Liverpool having considered sending Quansah out on loan again after he spent the second half of last season with Bristol Rovers in League One.
But the England Under-21 international, who made his Young Lions debut last month, has now made nine appearances for the Reds this season.
However, it is not enough for the ambitious 20-year-old, who wants to make a lasting mark on the game.
He said: "No (his season has not exceeded expectations), because no-one has said 'Jarell Quansah is one of the best players in the world' yet.
"No-one's said 'he's a top centre-back'. No-one's said 'he's all this', so until I'm regarded as at least one of the best players in the Premier League, then there is no reason for me to sit on what I've got and go 'Oh yeah, I've played nine games for Liverpool'. That's never been the end goal.
"I've always just wanted to be a winner. I've hated losing since I was young. I used to cry when I lost. When I lose, it still ruins my weekend and stuff like that.
"There is no point in setting goals that you think you could reach. You might as well just set a goal that maybe looks out of reach but you never know what you can get to.
"Surprised could be deemed an interesting word but I think he (Klopp) means I wasn't expected to be there yet.
"I don't think it was 'It's a surprise, I've trained with him before and he's not a good player'. It was about how soon it's come and how I've dealt with the adversity I have been thrown into.
"It's not expected from being on loan at Bristol Rovers to going straight into the first team, and to do as well as I did. That's where the surprise came from."
Quansah made his debut in Liverpool's late 2-1 win at Newcastle in August, coming on as a substitute for the injured Joel Matip after Virgil Van Dijk was sent off.
He also had a goal disallowed in the Reds' 3-2 Europa League defeat in Toulouse last week, while Harvey Elliott, Curtis Jones and Trent Alexander-Arnold have all offered words of wisdom.
He said: "They just say enjoy it. It sounds so simple and cliche but it is easy for young centre-halves to not play their game, play safe and not do what they do at other levels just because it is a step up.
"Them saying that relaxes you a bit, so when I get told to enjoy it I can be free and just play. I don't have to worry about making mistakes because they're going to happen.
"I can't remember the last player who had a perfect career and never made a mistake, that is going to happen and that is the way you learn best so just enjoy myself and do the best I can."
Now, Quansah is preparing to travel to Serbia on Friday for Saturday's Euro 2025 qualifier in Backa Topola, before returning to face Northern Ireland at Goodison Park on Tuesday in Group F.
Lee Carsley's side are second in the group following last month's late 3-2 defeat to Ukraine, having smashed Serbia 9-1 at the City Ground.
The loss to Ukraine in Poland, after levelling at 2-2 having been 2-0 down, was just England's third in qualifying since 2011 but Quansah is happy to learn the lessons.
He said: "We didn't lock the game down as the way we should have and their goal was a sucker punch.
"Things are definitely going to be different (in Serbia), it's always tough going away from home as we found out against Ukraine."