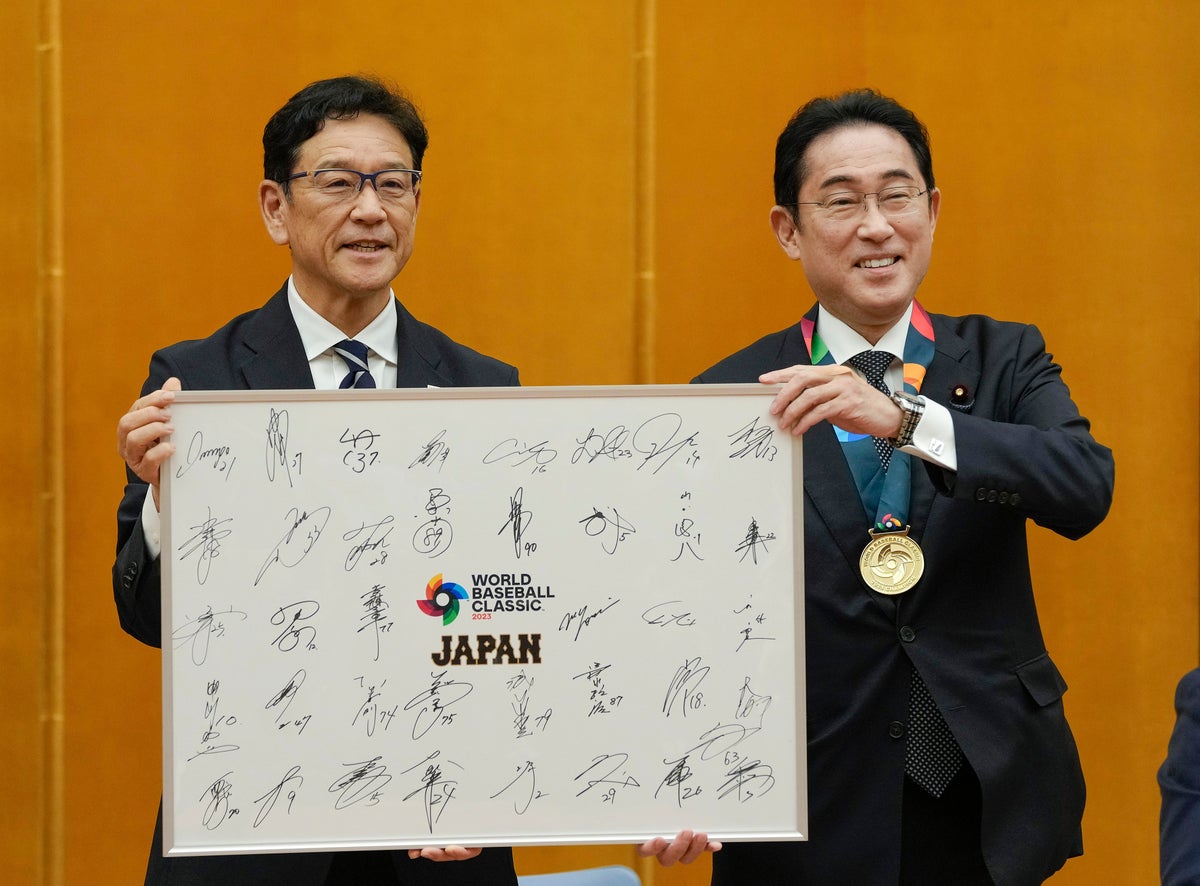 Prime Minister Fumio Kishida might have had his most enjoyable day in office on Thursday when Japan's winning World Baseball Classic team paid a visit.
Kishida was beaming when a gold medal from the winning team was placed around his neck, and he also received a large card in a frame containing each player's signature.
"To all the members of Samurai Japan, congratulations on your victory in the WBC," Kishida said, thanking them for their courtesy visit to his office after their long flight back from the United States.
Japan finished undefeated — only the second team to do that in the World Baseball Classic — after beating the United States 3-2 in the deciding game.
"I thank you for giving tremendous courage and energy to all of Japan. Your huge achievement was possible because the power of each individual and the power of the team as a whole were combined, and I sincerely appreciated it," Kishida said.
Players wore suits — not baseball uniforms — and posed for photos, including one imitating Lars Nootbaar's pepper-grinder gesture. Players like Nootbaar who compete in Major League Baseball did not return to Japan.
Kishida said he did not get to watch the two final victories over Mexico and United States because he was in Ukraine holding talks with President Volodymyr Zelenskyy.
Japan manager Hideki Kuriyama said he'd "hardly seen such an excellent team" and encouraged the prime minister to praise them — which he did.
"I told my players that history is the history of winners," Kuriyama said. "There are things that cannot be communicated unless we win. I'm really happy that the players really worked hard and won."
___
AP MLB coverage: https://apnews.com/hub/mlb and https://twitter.com/AP_Sports