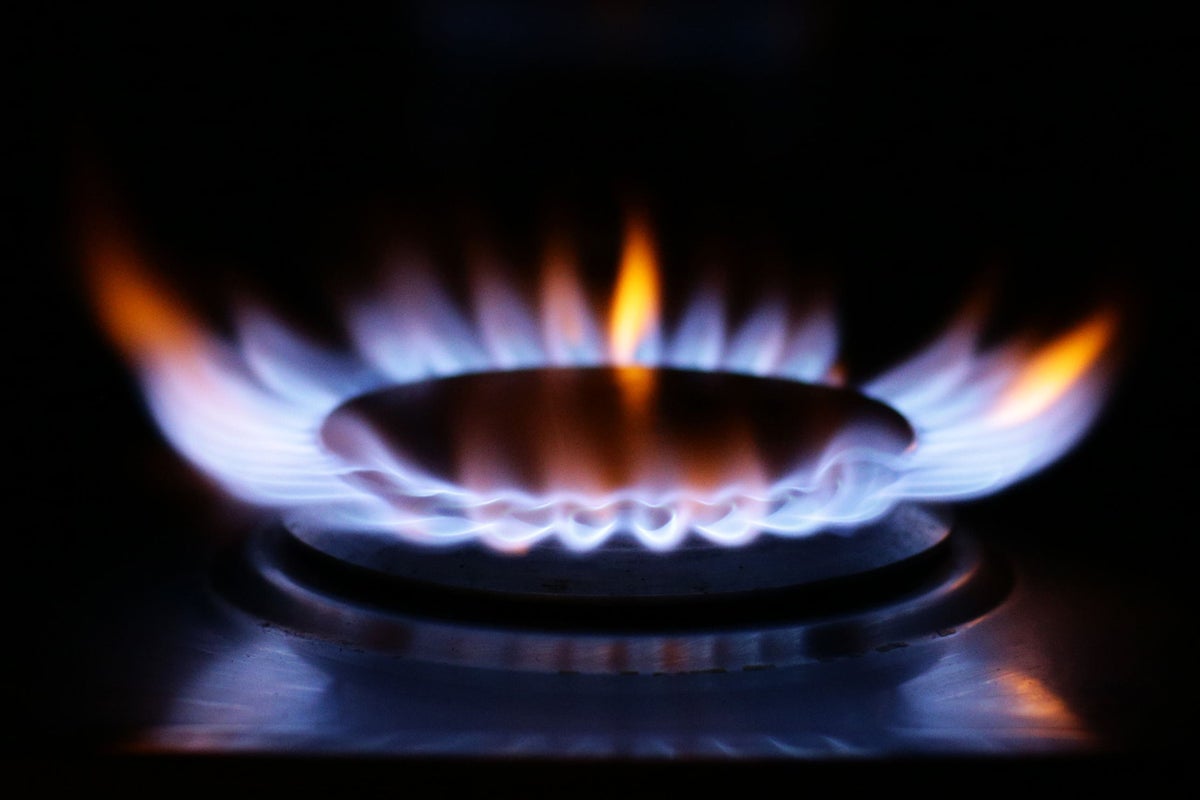 Inflation is expected to fall sharply to reach single figures for the first time in eight months when official figures are released on Wednesday as rises in the cost of living slow after last year's painful energy bill hikes.
The Office for National Statistics (ONS) is set to reveal Consumer Prices Index (CPI) inflation dropping to 8.2% in April from 10.1% in March – the first time it has been below 10% since August last year – according to most economists.
The predicted fall will reflect last April's sky high rise in energy prices dropping out of the calculation, with the energy price cap having jumped higher a year ago as wholesale prices rocketed after Russia's invasion of Ukraine.
Last April, the energy price cap soared by 54% to £1,971, but this year the Energy Price Guarantee (EPG) has been kept at £2,500 since last October.
The steep drop in inflation is likely to strengthen the case for the Bank of England to keep interest rates at 4.5%, after voting for 12 successive hikes in a row in a bid to calm the cost crisis, according to Samuel Tombs at Pantheon Macroeconomics.
He is also forecasting some welcome relief for families with a drop in food price inflation to 18% from 19.1% in March.
Mr Tombs said: "We expect April's CPI report to lay the foundations for a hold vote at the Monetary Policy Committee's next meeting.
"But with data for May due to be published the day before the June policy announcement, markets still will need to price-in some risk of further tightening."
Inflation has been stubbornly higher than predicted by the Bank and its top bosses admitted to MPs on Tuesday that it made errors in its forecasting of UK inflation, with governor Andrew Bailey saying the Bank had some "very big" lessons to learn over how it decides monetary policy.
The Bank earlier this month revised its inflation expectations after saying food price inflation had been higher than expected.
It previously thought the UK's Consumer Prices Index (CPI) inflation could fall as low as 1.0% by the middle of next year, but it is now predicted to reach about 3.4%.
But Mr Bailey insisted in the session with MPs that inflation had "turned the corner".
Ofgem is set to confirm on Thursday that energy prices will fall sharply for households in July, when the current EPG comes to an end.
Forecasters at Cornwall Insight are expecting the price cap to fall to £2,053.77, below the EPG for the first time since it was introduced last October.
UK inflation has been the highest among the G7 advanced nations, highlighting Britain's reliance on imported energy and food, while also raising questions over the impact of Brexit on the cost of living.
In March, UK energy price inflation was the highest in the G7 and food price inflation was second only to Germany.
Ellie Henderson, at Investec Economics, said households will still be feeling under pressure despite the expected fall in April's CPI.
She said: "Although utility bills in the UK were capped by the Government's Energy Price Guarantee in April, the same cannot be said for all bills.
"Specifically, the average consumer saw a 7.5% monthly uplift to their water bill in April, alongside an average 14% increase to their broadband bills."