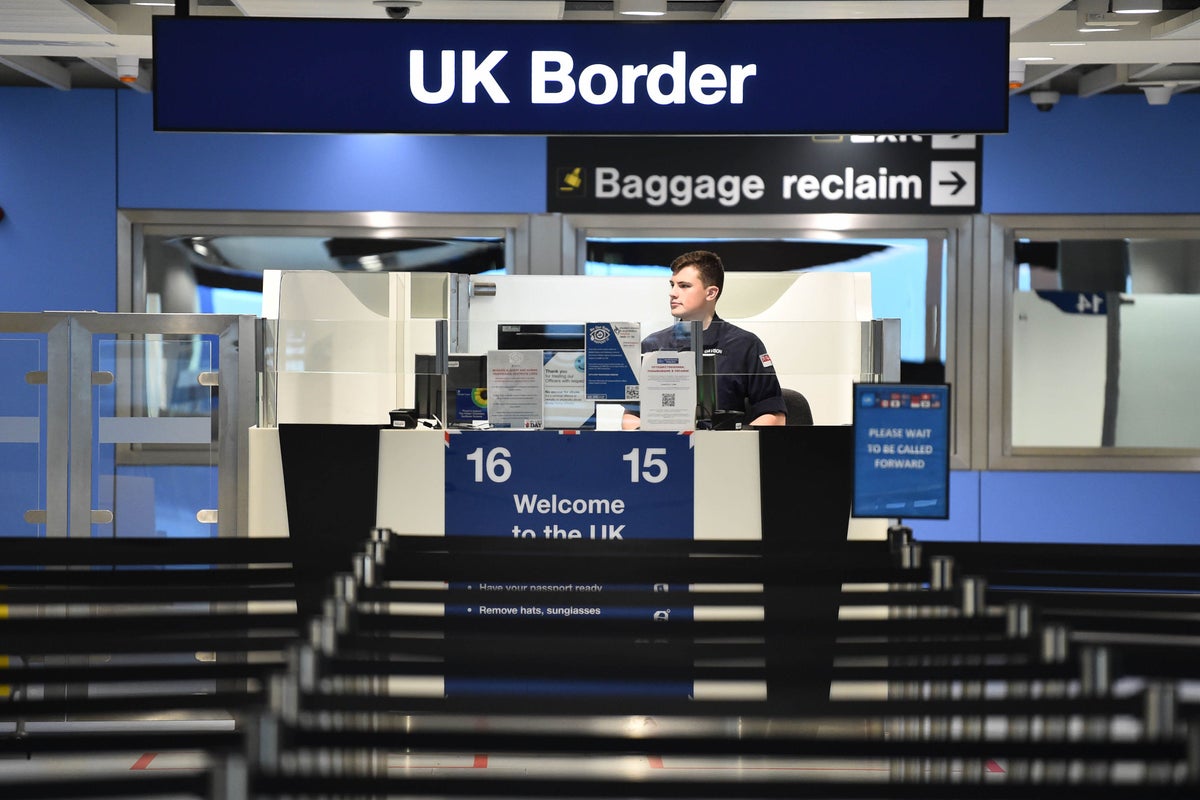 Concern about immigration has reached its highest point for six years, a new poll has found.
The survey by Ipsos UK found inflation and the economy still topped voters' list of concerns, but worries about immigration had risen since August.
Last month, 23% of people said immigration was one of the most important issues facing the country today, but that figure has now risen to 26% – its highest point since July 2017.
That increase has been driven mainly by older people and Conservative supporters. Almost half of pensioners listed immigration as one of the main issues facing the UK, with a similar proportion of Conservative supporters saying the same thing.
For both groups, immigration was now the number one issue, even outstripping concern about the economy.
For the population as a whole, the economy remained the number one concern with 37% saying it was among the most important issues facing the UK and 22% saying it was the single most important issue.
The economy was of particular concern in the South, where 46% of people mentioned it as a major issue.
Concern about inflation remained widespread, with 30% mentioning the subject, but worries about price rises appear to have eased significantly.
In August, the number saying they were concerned about inflation stood at 37%, and the sharp fall follows a surprise easing of inflation despite rising oil prices.
Mike Clemence, a researcher at Ipsos, said: "Worry about inflation is beginning to show signs of ebbing, with three in 10 mentioning rising prices as a big concern this month.
"Although it remains the second largest issue for the country, this is the lowest score we have recorded since March 2022, early into the Russian invasion of Ukraine."
The NHS was the third-biggest concern on 28%, a rise of three points since August, while concern about the environment fell by seven points to 18%.
Ipsos's poll surveyed around 1,000 British adults between September 13 and 19, meaning that fall in concern about the environment came before Rishi Sunak announced he would water down some net zero policies.