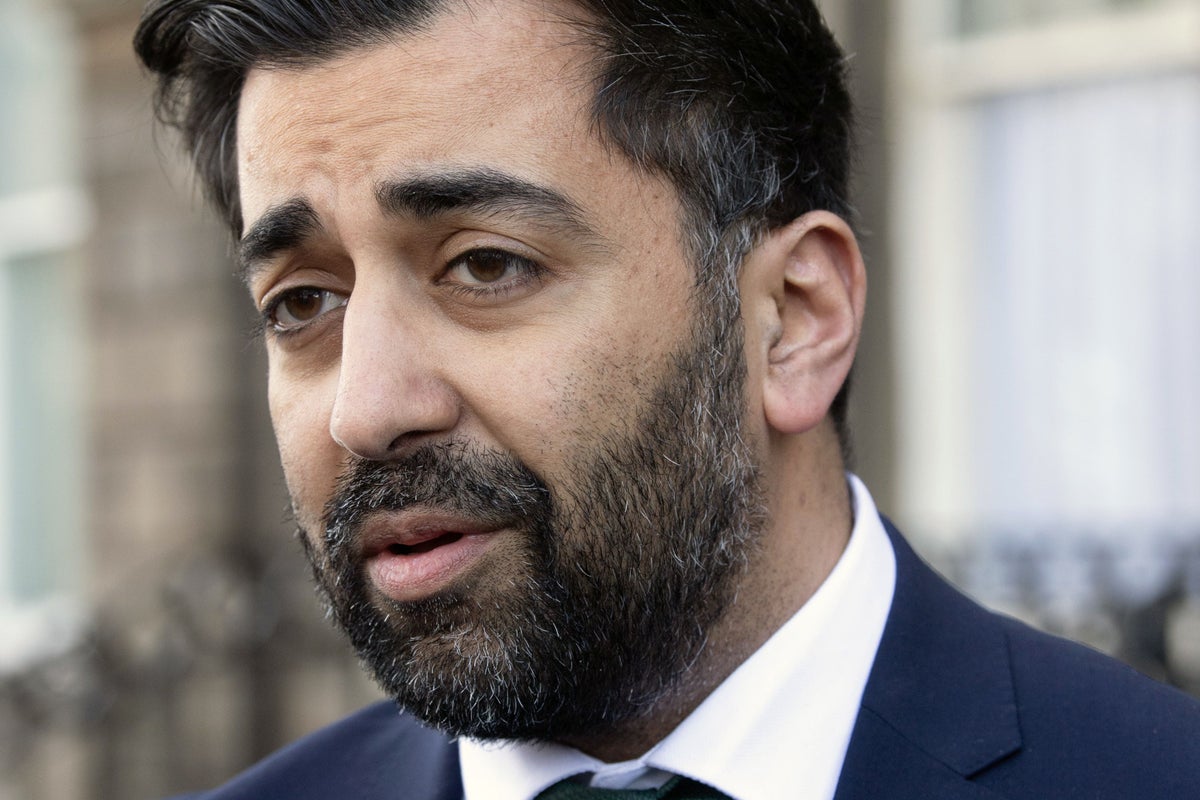 SNP leadership candidate Humza Yousaf has jokingly asked a group of Ukrainian women "where are all the men?".
The BBC reported that after polite and awkward laughter the women explained that many of their partners had stayed in Ukraine to fight in the war.
Opposition politicians said his remark was "clumsy" and "insensitive", though Mr Yousaf has said the women were not offended or upset by it.
The BBC's Scotland editor James Cook shared a video from the Health Secretary's visit to the Association of Ukrainians of Great Britain (AUGB) on Thursday.
It shows him posing for a photograph with the group of women before saying: "One question I have is, where are all the men?"
Mr Yousaf told the BBC a number of Ukrainian men were elsewhere in the building when he made the remark.
He said in an interview later: "They of course were rightly saying to me that for many of them their families are not able to make it, not all of their families are able to make it.
"I don't think any of the women were at all offended or upset."
Ukrainian men who are of military age are largely forbidden to leave the country as the war with Russia continues.
This means that the majority of the displaced Ukrainians arriving elsewhere in Europe are women, children or the elderly.
Scottish Conservative chairman Craig Hoy said: "This was a toe-curlingly crass comment from Humza Yousaf.
"Assuming he's aware that there's a war on in Ukraine, we can only assume it was a misguided attempt at humour.
"This was at best highly insensitive, at worst downright offensive – and it points to a serious lack of judgment."
Scottish Lib Dem leader Alex Cole-Hamilton said: "From the man who would lead Scotland, this is clumsy, insensitive and displays a real ignorance of international affairs.
"Many of these women could have male relatives fighting and dying on the eastern front, defending not just Ukraine but the free democracies of the world.
"Humza Yousaf has an awful ability to put his foot in his mouth."