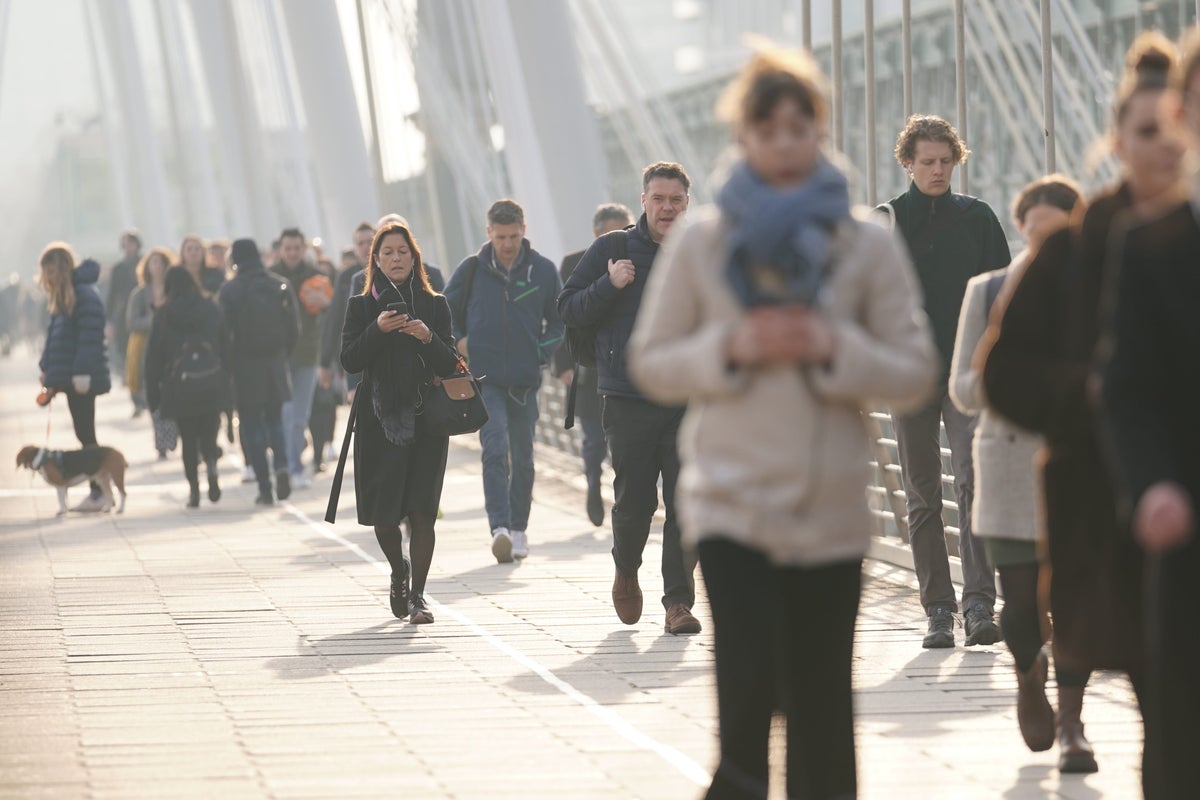 The world's biggest trial of a four-day working week has been hailed a "major breakthrough" after most companies involved said they will keep to the shorter week.
The six-month trial saw 61 companies across a variety of sectors commit to a 32-hour working week and reduce their working hours for all staff by 20 per cent.
The Independent spoke to a few employees who took part in this campaign, to find out how longer weekends impacted their well-being and productivity in the office.
A 35-year-old woman from Birmingham uses her extra day off to drop off humanitarian aid to Ukraine.
Becky Freeman – from environmental consultancy Tyler Grange – has been able to complete six trips to Ukraine, thanks to the four-day working week.
The senior ecologist praised the three-day weekend for giving her that additional day to plan her journey and organise donations.
She said: "With doing humanitarian aid runs to Ukraine, having a four-day week means that we've got that extra day for planning and getting in touch with people during the week.".
"It gives me the availability to go to places and pick up donations and do drives and do all these things that need to be done. But then when we're doing the actual trips themselves, it's an extra day that we didn't have before."
The three-day weekend means Mrs Freeman can set off to Dover to board the ferry on a Thursday night, complete the journey and back home for work.
She said: "It makes a difference having that extra 24 hours because the drive is two days each way to get to the border and then we go into Ukraine itself as well for several days."
The extra time also gives Mrs Grange time to go further into Ukraine and drop off aid in areas which need it most. Mrs Grange has dropped off aid in many majorly affected cities like Kyiv, Kharkiv, Mariupol and Dnipro.
A Senior Development Officer from London said the four-day working week has benefitted her well-being and organisation during hectic weeks.
Cara Froggat – from The Royal Society of Biology – said "I would say that my general happiness and well-being have improved as a result of overall better work-life balance as well."
The 27-year-old added that the frustrations of a standard two-day weekend are being taken up by cleaning, food shopping, cooking etc.
"The feeling that a two-day weekend was not quite enough time, to do everything I wanted to do – striking the balance between seeing friends, going to events, doing exercise, eating and cooking good food, and properly relaxing in front of the TV. The balance feels much better with a 3-day weekend."
The condensed 32-hour week helped Mrs Froggatt procrastinate a lot less.
"I think it cut down procrastination at work because I am now more focused on getting tasks done so that I can enjoy my non-work day. The trial has also helped me to prioritise my time and has encouraged me to be more organised," she said.
A flaw of the 32-hour working week is the long hours during the day. Mrs Froggatt stated this limits people's free time in the evening when employees arrive home from work.
"I think a limitation for some people, is the fact that the four days you are working are longer, so finishing that bit later could leave you with less time in the evenings," she said.
"For me, this wasn't much of an issue – I have a very short commute (and sometimes work from home), but I could imagine if you had to spend 45 minutes on the train every day, then working later and getting home later could have an impact."
The Independent spoke to a woman from a loan lending company who said the four-day weekend boosted office productivity by around five per cent and made work-life more efficient in the office.
Susan Baldwin – Interim Head of Lending at Evolution Money – said the call volume and call activity with their clients increased under the four-day working week campaign.
She said: "Our productivity has increased by around five per cent. It has made recruitment a lot easier in terms of attracting talent and adding flexibility to staff members' office hours."
The 31-year-old stated that the condensed hours pushed the company to operate more efficiently.
"Also on the flip side of that, it kind of forced us to look for efficiencies within our processes in how we work, which has intern helped us progress more than what we were doing previously," she said.