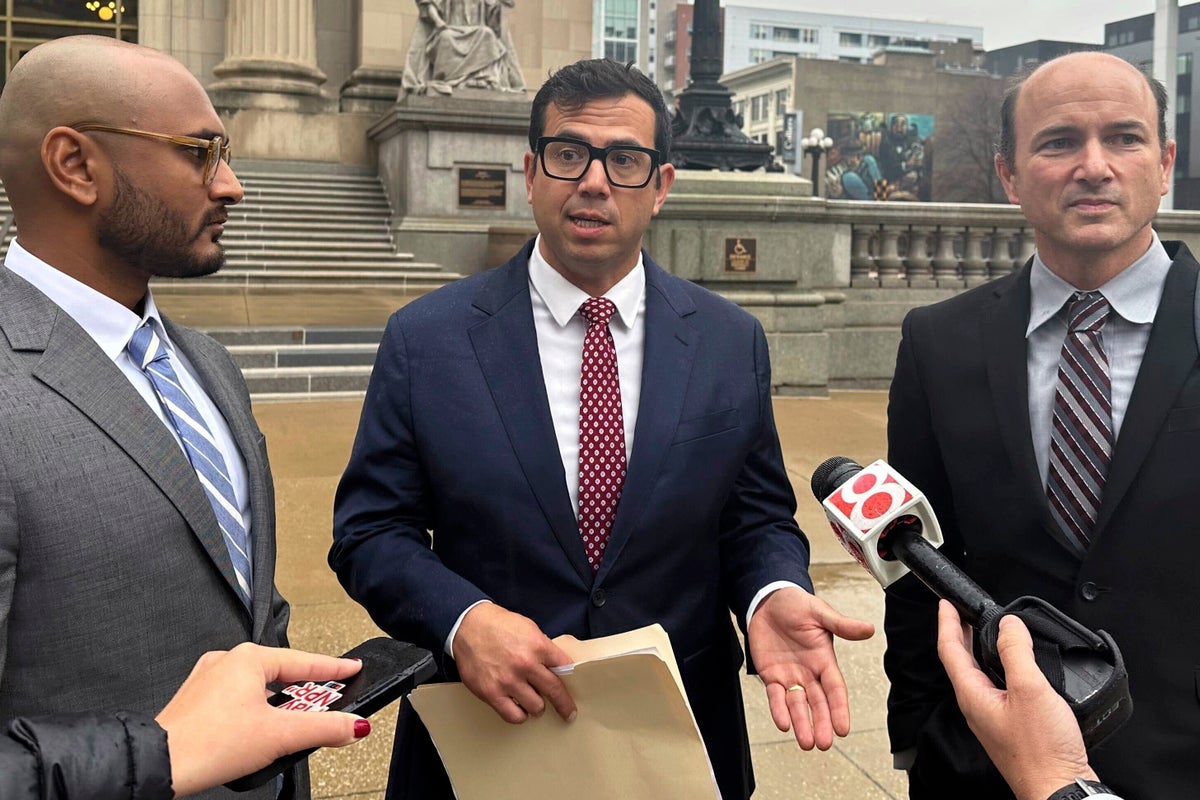 A federal judge heard arguments Friday from lawyers for a group of Indiana residents from Haiti who are suing the state over a law that allows immigrants in the U.S. on humanitarian parole to get driver's licenses, but only if they are from Ukraine.
The five plaintiffs say the law passed this year is discriminatory and unconstitutional, and they asked the court to strike down the law's provision that limits its scope to people from Ukraine.
U.S. District Court Judge Tanya Walton Pratt said she will issue a ruling at an unspecified date.
The lawsuit was filed in August against the Commissioner of the Indiana Bureau of Motor Vehicles. The plaintiffs are represented by attorneys with the American Civil Liberties Union of Indiana and the National Immigration Law Center.
The law provides an avenue for immigrants on humanitarian parole from Ukraine to obtain driver's licenses and identification cards. The class-action lawsuit seeks to force the Bureau of Motor Vehicles to offer the same opportunities to immigrants on humanitarian parole from other countries.
Attorneys argue in court documents that the law violates the Civil Rights Act of 1964 and the equal protection clause of the U.S. Constitution. It also creates its own immigration classifications, which is an authority reserved by the federal government, they contend.
ACLU lawyer Gavin Rose described the law in court as "a textbook example of national origin discrimination."
Four of the five Haitian immigrants — who are all on humanitarian parole — live in rural areas without public transportation, according to court documents. They rely on others for rides to work and other everyday activities such as grocery shopping. The final plaintiff is a minor who wishes to receive an identification card, the documents state.
The lead plaintiff, Jeffson Saint-Hilaire, 25, said he came to the U.S. to provide for his mother and two sisters who live in Haiti.
"I just want to be self-sufficient, self reliable," he told reporters. "But how can I do that without a driver's license?"
According to the complaint, Saint-Hilaire was admitted to the U.S. in March and is employed as an electrician's assistant. He has a second job as an interpreter, but he often has to turn down assignments due to his travel restrictions.
"It's very important for me. And not just me, but all these people here on humanitarian parole to get access to these driver's licenses," he said.
The state argues that the law was adopted to mirror provisions in Congress's Additional Ukraine Supplemental Appropriations Act, and therefore does not conflict with federal law or federal immigration classifications.
"Indiana's mode to be welcomed should be approved, not penalized," attorney William Bock said on behalf of the state.
Attorneys with the state also argue that restrictions in the law limit its scope to a certain time frame, which means it isn't available to all people from Ukraine.
However, the Haitians' attorneys say the time restrictions were specifically designed to aid people from Ukraine.
According to the state, 136 people whose last residence was Ukraine and who were put on humanitarian parole between February 2022 and this September have received driver's licenses under the new law.