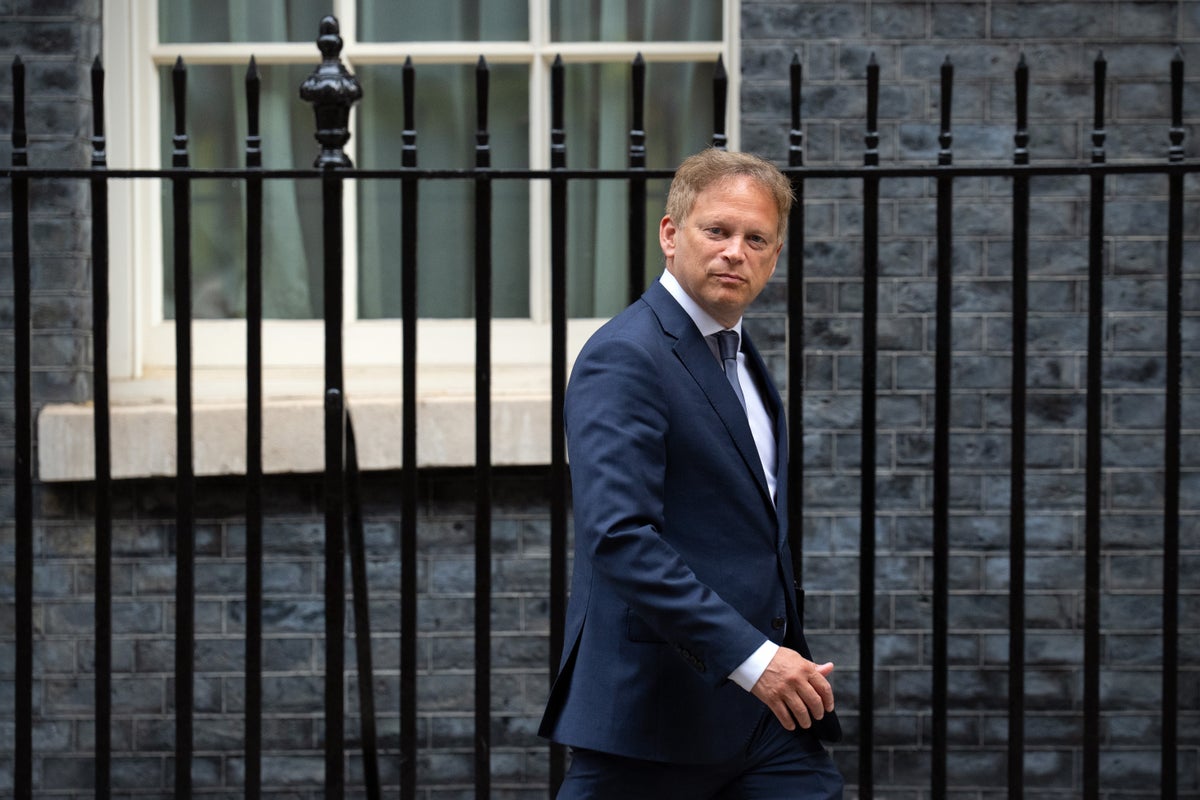 Britain could deploy military instructors to Ukraine and even play a more active role in the Black Sea where Russia has targeted cargo ships, defence minister Grant Shapps has said.
Mr Shapps – who took over the defence portfolio from Ben Wallace last month – said he has spoken with Army chiefs about the UK moving "more training" into Ukraine and stepping up defence production there.
"I was talking today about eventually getting the training brought closer and actually into Ukraine as well," he said in an interview with the Sunday Telegraph.
"Particularly in the west of the country, I think the opportunity now is to bring more things in country, and not just training. We're seeing BAE, for example, move into manufacturing in [the] country," the defence secretary said.
"I'm keen to see other British companies do their bit as well by doing the same thing."
The UK and its allies have till date steered clear of formal military presence inside Ukraine to prevent a direct conflict with Russia. The Russian invasion of Ukraine is now in its 20th month.
The UK has trained more than 20,000 recruits from Ukraine since the start of 2022, but Nato members have avoided training programmes in the besieged country to avoid the risk of personnel being drawn into combat with Russia.
Mr Shapps said he spoke to president Volodymyr Zelensky on Wednesday and hinted Britain could play a more active role in the Black Sea, where Russia has targeted cargo ships.
"Britain is a naval nation so we can help and we can advise, particularly since the water is international water," he said.
"It's important we don't allow a situation to establish by default that somehow international shipping isn't allowed in that water. There's a lot of places where Britain can help advise," he told the newspaper.
This comes shortly after Mr Zelensky said he wants to turn his country's defence industry into a "large military hub" by partnering with Western weapons manufacturers to increase arms supplies for its counteroffensive against Russia.
One of Ukraine's strongest allies against the continuing Russian invasion, London has spent £2.3bn on supporting Mr Zelensky's war efforts between April 2022 and March 2023, according to former defence secretary Ben Wallace's statement in July.
Mr Wallace had said it put the UK only second to the US in terms of international donors of military aid to Ukraine, which is currently involved in counteroffensive skirmishes as it looks to retake its territory.
"The delivery and provision of aid is dynamic and fast moving, responding to the priority needs of the armed forces of Ukraine," he had said.
He had also confirmed the success of British Storm Shadow cruise missiles in June and told the parliament that the weapons were already having a "significant impact on the battlefield".
Britain has already donated at least five million anti-personnel weapons, including mortars and grenades, along with 1,500 anti-air weapons and 100 launchers.
The Ministry of Defence listed 12,000 ballistic vests and 80,000 helmets as having been supplied in July.
A total of £4m had been spent on spare parts, tools and support kits for Kyiv's military.