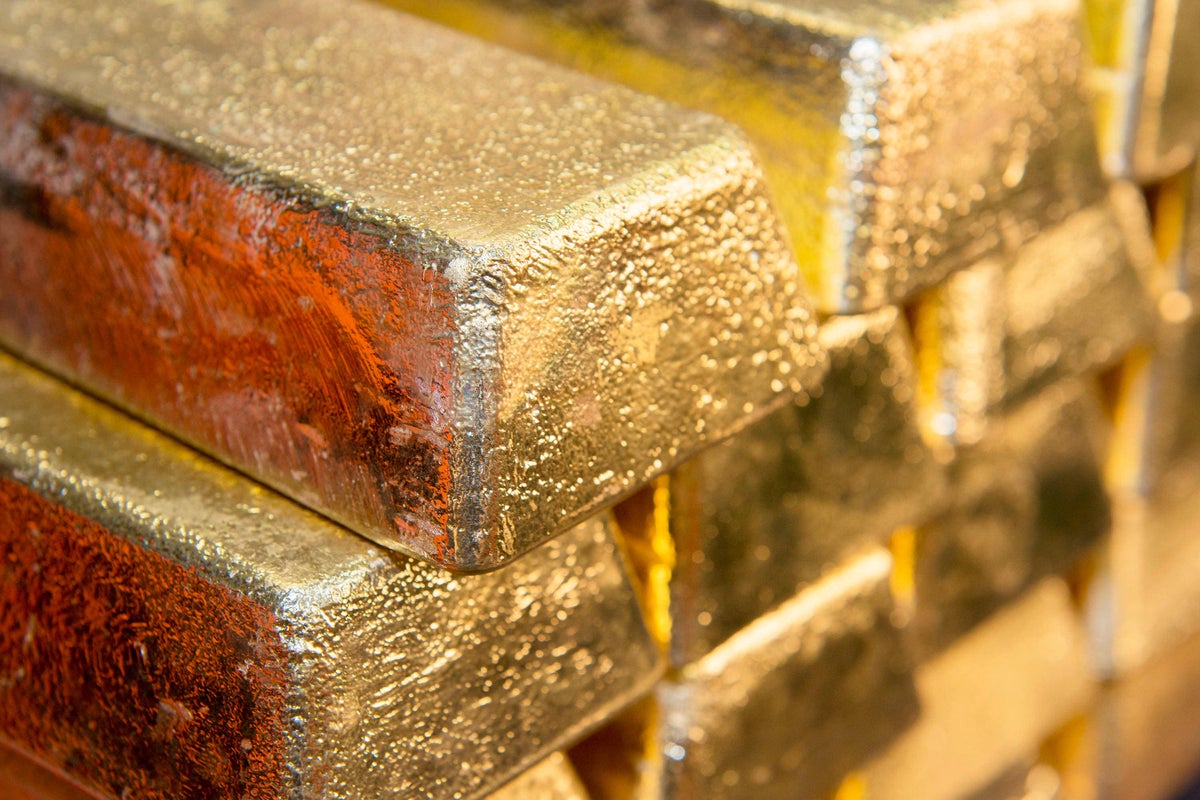 Anglo-Russian gold and silver miner Polymetal International could be eyeing up a sale of its Russian subsidiary following the resignation of its top two bosses and being targeted by US sanctions.
The London-listed firm, which primarily operates in Russia, said it is considering "all possible options" regarding divesting the Russian arm.
Shares in the company have dived since President Vladimir Putin led an invasion of Ukraine in February last year.
Prior to the war breaking out, shares in the business were trading at around 1,100p. They have since lost more than 80% of their value and are now worth about 180p.
Polymetal's chief executive, Vitaly Nesis, and chief financial officer, Maxim Nazimok, cut ties with the Russian arm of the business completely, the company said.
But they remain with the wider group and are focusing on operations in Kazakhstan, where the firm plans to relocate from its current domicile in Jersey and escape the risk of further sanctions.
It is likely to result in the company de-listing its stocks from the London markets.
Furthermore, management of the Russian operation has been delegated to local executives.
"In the light of recent developments, and in the interests of preserving shareholder value, the board and the special committee have decided to consider all possible options available for divestment of JSC Polymetal and its subsidiaries", it said.
JSC Polymetal is the holding company for the group's assets located in Russia. It said it will give an update by the end of June on its plans for the business "if any" options are made available.
More than 500 companies have suspended their business in Russia and a similar number have withdrawn completely since the war began.
Some 1,000 businesses and individuals have been targeted with sanctions by the UK, US, EU and other countries in a bid to punish and pile pressure on Russia.
The US government sanctioned Polymetal's Russian arm in May for continuing to operate in the metals and mining sector of the nation's economy, and blocked American firms from dealing with the firm and its Russian-registered subsidiaries.
A special committee of independent non-executive directors was set up to comply with the sanctions and respond to the challenges facing the firm.
Meanwhile, British packaging business Mondi revealed it has scrapped plans to dispose of its Russian plant.
It said there has been a "lack of progress" from the buyer, Augment Investments Limited, in gaining the necessary approvals to complete the transaction.
The group had initially planned to sell Mondi Syktyvkar, Russia's largest paper producer, to Augment for 95 billion Russian rubles (around £940 million) amid efforts to divest its Russian assets.
"The board remains committed to divest Syktyvkar and will continue to assess all alternative divestment options", Mondi stressed.