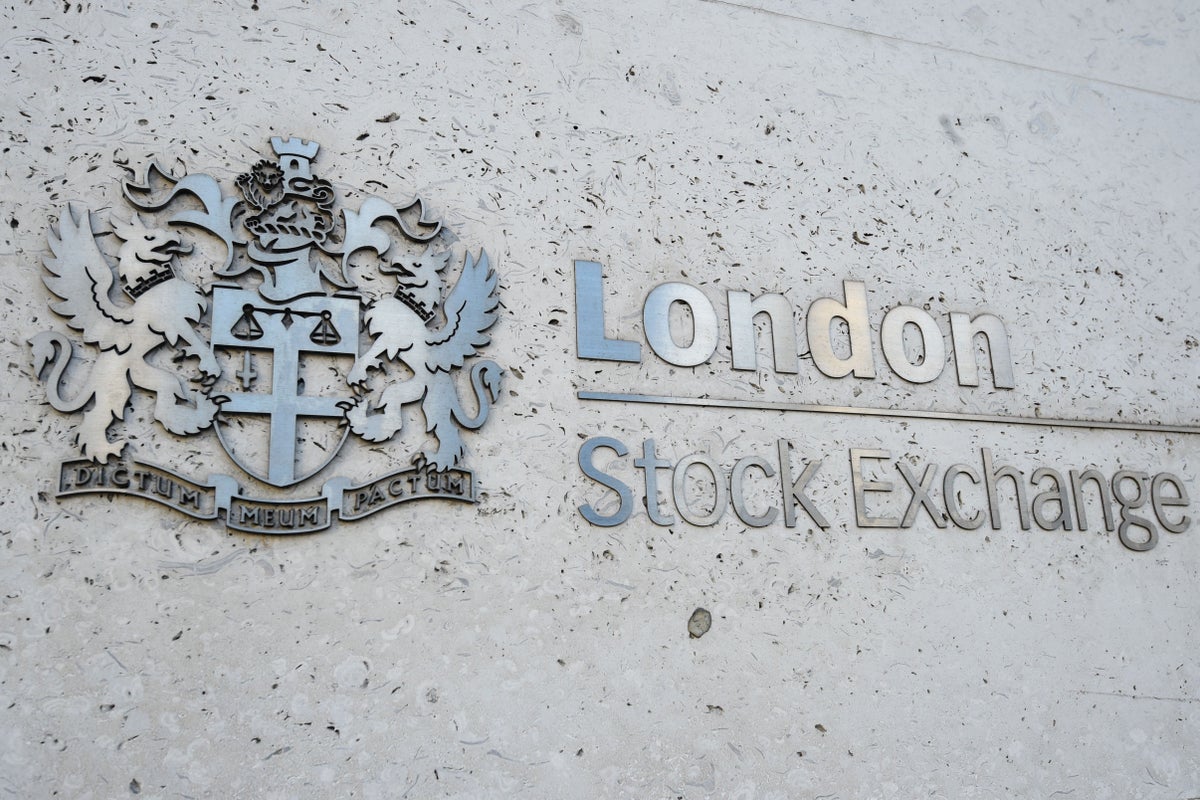 The FTSE 100 suffered its worst day of trading since the start of the Covid-19 pandemic as the Chancellor's spring Budget was overshadowed by turmoil in the financial markets.
London's top index sunk by more than 300 points at one point on Wednesday afternoon, sparked by fresh fears over the health of the global banking sector.
Insurance giant Prudential plunged by more than 12% and British bank Barclays declined by more than 8%.
Energy firms Shell and BP also saw losses of nearly 8% on the day that Chancellor Jeremy Hunt promised to extend the energy price guarantee for a further three months.
The FTSE 100 closed 292.66 points lower, or 3.83%, at 7,344.45.
It marked a bigger single-day decline than in the aftermath of September's mini-budget and the day that Russia launched a full-scale invasion on Ukraine in February.
Some analysts said that investors had begun to panic after a huge sell-off of shares in top European banks, namely Credit Suisse.
Its shares dropped by more than a quarter during the day, leading them to be temporarily suspended.
Fawad Razaqzada, market analyst for City Index and Forex, said: "The selling of financial stocks was triggered by Credit Suisse, which has seen its shares hit repeated all-time lows in recent weeks.
"The lender's biggest shareholder, Saudi National Bank, announced it could not raise its stake to more than 10% in the beleaguered Swiss bank because of regulatory issues.
"Concerned by another bank failure, traders sold shares of European banks heavily. Barclays, Deutsche Bank, BNP Paribas and Societe Generale were showing losses of around 8% to 10% each as investors worried about their exposure to the Swiss lender."
It was equally a scathing day for other European markets which suffered the knock-on effect of the sharp sell-off in banking stocks. The French Cac was down 3.58% at close and the German Dax had declined 3.27%.
US stock markets started the day's trading deep in the red as well. The S&P 500 was down 1.5% and Dow Jones was 1.8% lower when European markets closed.
The miserable session coincided with Budget day in the UK, which unveiled sweeping state-funded childcare reforms and tax breaks for businesses in measures aimed at boosting economic growth.
The pound fell back against the US dollar throughout the afternoon, and was down by 1.2% to 1.2013 dollars when European markets closed.
In company news, insurer Prudential sank to the bottom of the FTSE 100 despite it reporting an 8% rise in its annual earnings and feeling optimistic over China reopening its borders.
Yet its share price plunged by more than 10% amid shaky investor confidence over the wider financial sector.
Meanwhile, Trainline revealed it had suffered a hit of up to £6 million a day during strike action across UK railways, on the same day that London was hit by a 24-hour combined strike by Tube drivers and station staff.
The online rail ticketing business said it delivered record net ticket sales last year but admitted it had suffered losses as a result of industrial action.
Nevertheless, its share price ticked up by 1.4%.
Elsewhere, Harry Potter publisher Bloomsbury enjoyed a boost in its share price after saying people were viewing reading as an "affordable pastime" during the cost-of-living crisis.
The firm upgraded its full-year profit outlook, and saw its shares jump by 6.4%.
The biggest risers on the FTSE 100 were United Utilities, up 10p to 1,053.5p, Haleon, up 3p to 318.5p, Unite Group, up 4p to 940.5p, Segro, up 2.4p to 782.6p, and Fresnillo, up 1p to 737.6p.
The biggest fallers on the FTSE 100 were Prudential, down 147.0p to 1,036p, Glencore, down 49.5p to 412p, Barclays, down 13.8p to 138.24p, Shell, down 210.0p to 2,259.5p, and BP, down 44.0p to 486.8p.