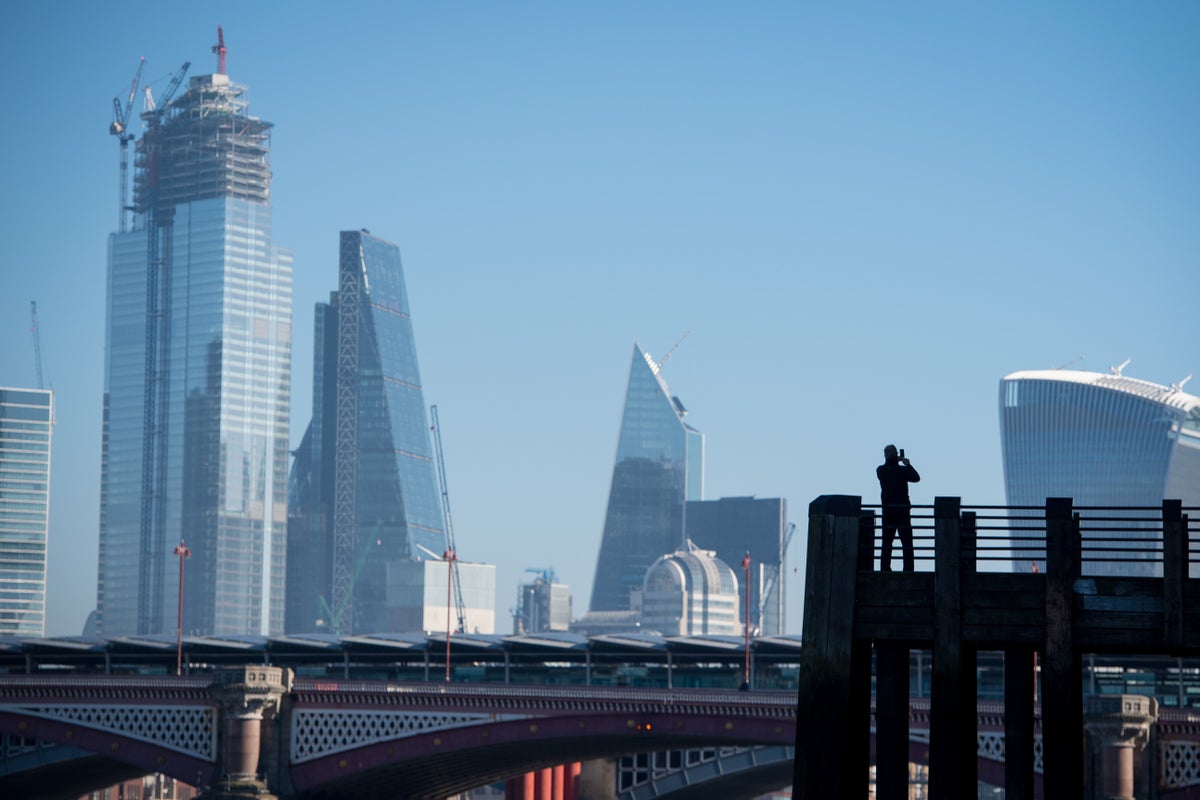 The FTSE 100 pushed to fresh record highs on Wednesday amid improving economic sentiment.
The index of top UK firms lifted by around 0.9% to 7,934.3 points in morning trading, surpassing the previous peak of 7,906.58 it set last Friday.
Prior to that date, it had taken more than four years to surpass its previous high from May 2018, after a turbulent period including the pandemic and the impact of the Russian invasion of Ukraine.
Traders were positive on Wednesday amid optimism that the UK could avoid recession this year and around less-aggressive monetary policy.
The National Institute of Economic and Social Research (NIESR) forecast earlier in the day, that the UK will swerve a technical recession – as defined by two or more quarters of falling gross domestic product (GDP) in a row – not just in the final three months of 2022, but also throughout 2023.
It is a more optimistic outlook for the UK economy than that offered by the Bank of England last week, which predicted a shallower but still protracted recession.
Traders also found positivity in Federal Reserve chief Jerome Powell's comments that 2023 should be a year of "significant declines in inflation".
Gains by BP on Tuesday after a bumper set of profits for the oil giant had also given some investors a boost.
The FTSE 100 could reach further new records later in the session if sentiment remains buoyant.
Susannah Streeter, senior investment and markets analyst at Hargreaves Lansdown, said: "The tide of optimism washing over the London market is being pushed higher with the latest economic assessment judging that the UK could avoid a recession.
"The FTSE 100 opened with another spring in its step, hitting a new high in early trade.
"Disinflationary forces rippling through the US economy gave investors reason to cheer, but warnings from the Federal Reserve that the path ahead is still uncertain are setting the tone for a warier reaction on Wall Street in the session ahead."