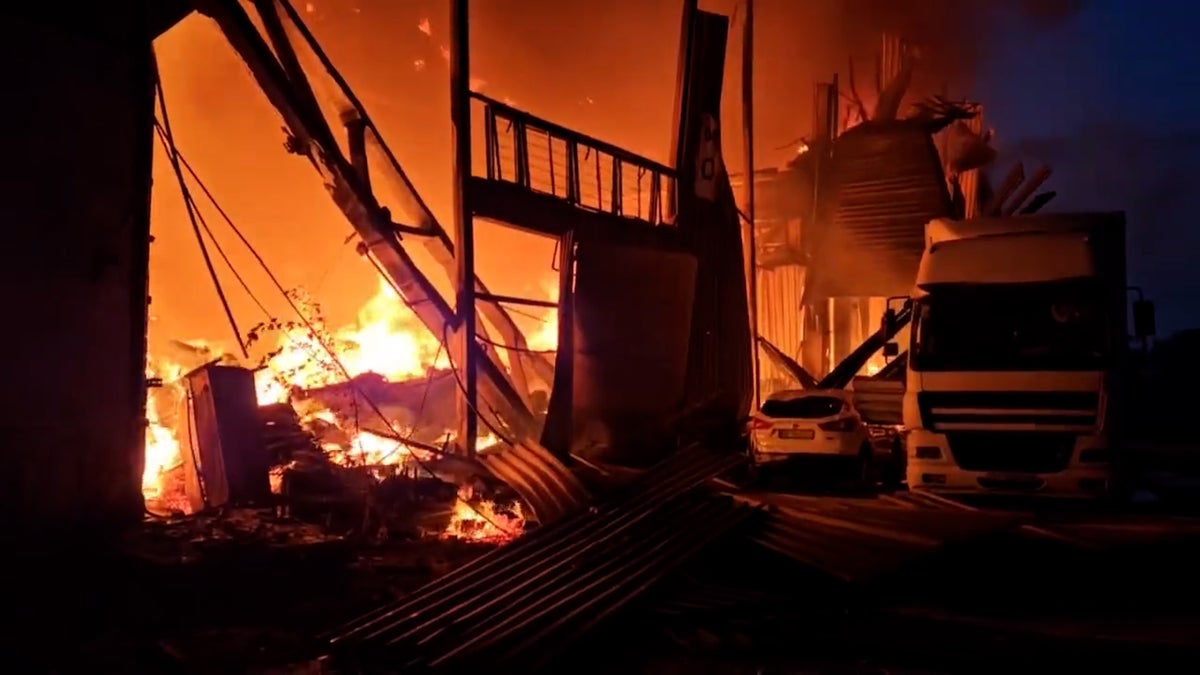 A Russian drone attack over the city of Lviv, Ukraine, early on Tuesday 19 September heavily damaged a warehouse facility and injured a 26-year-old man, according to the regional governor.
Maksym Kozytsky reported that 15 out of 18 drones were intercepted.
Footage from the ground shows flames raging from a warehouse, as firefighters battle to control the blaze.
The state emergency service said the fire, caused by the drone attack, has reached 9,450 square meters.
A total of 27 out of 30 Shahed drones were intercepted Monday night across Ukraine, according to the Air Force report.